What's life like with Polar A370, our new fitness tracker with continuous heart rate tracking and Polar Sleep Plus™?
Polar ambassador Jax Pougnet invites us to take a peek into a day in her life and shares how she stays on the pulse.

7:30
My amazingly soothing alarm clock goes off (said no-one ever). But it does and I am up! I put my workout kit on, and crank up the volume on one of my EDM playlists or a podcast by Tiesto.
People ask me "How do you stay motivated to workout at home when there is a couch next to you?" Here are 4 tips:
Lay your workout clothes out. You wake up and see them and think "let's do this".
Have your workout equipment ready and waiting. Even if it's just a skipping rope, leave it exactly where you will be doing your workout.
Blast some epic music! My go-to will always be EDM, but hey, if you enjoy doing crunches to Adele, by all means <3
Start setting your mind to a 'workout' time. Eventually it becomes habit, and when you feel weird going a day without it at that time, which kind of motivates you to catch up sometime later.
08:00
Workout 1
I do an hour of steady state strength training from 08:00-09:00 every morning. Today included
a 5-minute warm-up of skipping;
40 minutes of bicep, back and triceps
10 minutes of abs.
09:30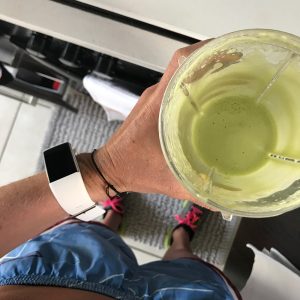 Probably the best part of ANY DAY: breakfast! Although some people may find this as appealing as eating dog food, my green protein shake is my go-to 'breaky'.
– handful of spinach
– ½ cup of any fruit actually
– 1 tsp. flaxseed powder
– 1 scoop protein powder
10:00
Time to shake, rattle and roll! As I am a freelancer, I will go and meet my work partner somewhere and discuss current work requirements, meetings, proposals etc. It is here that I will drink tea or a gigantic freezo. #NotSorry
13:00
What is delicious and rhymes with punch? LUNCH! I am very aware of what foods affect my body and energy levels. I like to keep my lunches 'large' but healthy as I train with my @RTWwithJax running group at 17:30 and I don't enjoy eating before a workout.
– egg and tuna salad and rye cracker bread today!
Egg not shown (ate that before I made the salad) & more tea.
14:00
Hi-ho-hi-ho it's back to the desk we go! It's during this time that I will sit and create Personal Running Program eBooks that I have received submissions for. In case you are wondering, I create Personal Running Programs for anyone who is looking to start a new fitness journey or reach a new goal.
15:30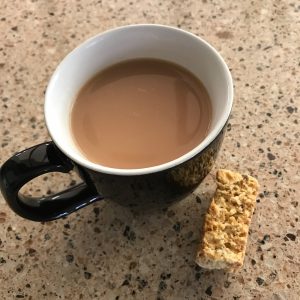 It's TEA-BREAK-TIME! I am sorry, but tea is the equivalent of a small hug from a unicorn. I have about 5 to 8 cups a day. Again #NotSorry
16:00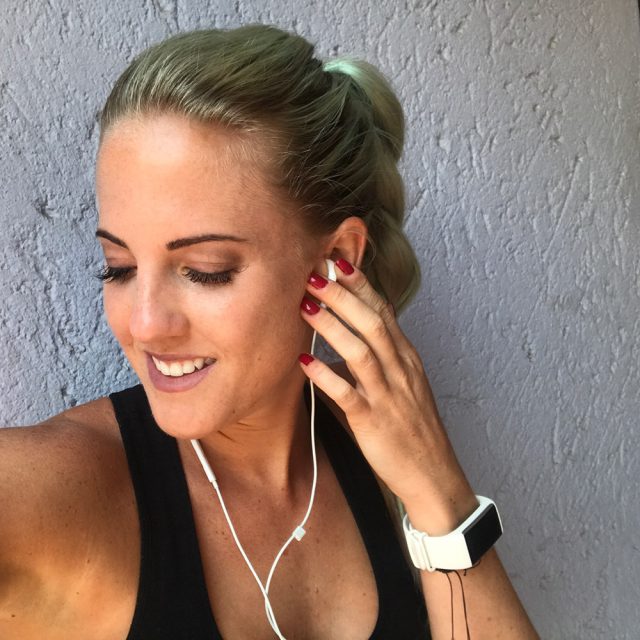 At this uber-magical part of the day, I will start sending out emails wrapping up the days' work.
*FYI, at any given point of my day, there is music playing. I listen to anything that is made by a machine! Deep house, minimal, techno, progressive, EDM, rave, trance, vocal trance – you name it. There is always a song to listen to!
17:00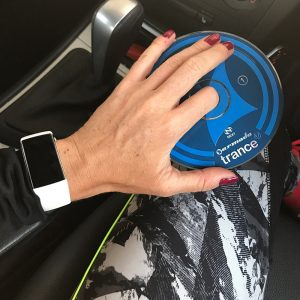 I get dressed and head off to my Running Program. Sitting in traffic, there will be A State of Trance in the background. #EatSleepRaveRepeat.
17:20
My group of running rock stars arrives.
17:30
Workout 2
Like the Jamaican Athletics team, off we go! Look at them go! Hills for the win!
18:30
My Running group finishes and despite the hard breathing and silent uphill climbs, these ladies look like a million bucks! I am so proud of them.
19:00
Do not ask me why, but it's at this time I like to clean my apartment. Washing gets folded, groceries get sorted and things get re-arranged. OCD much?
19:30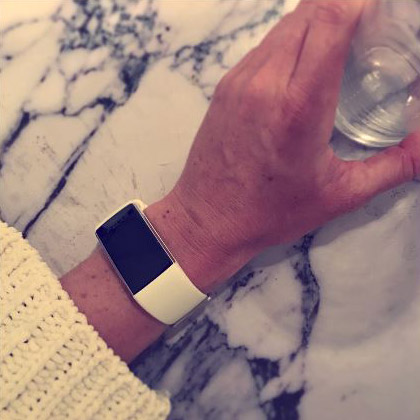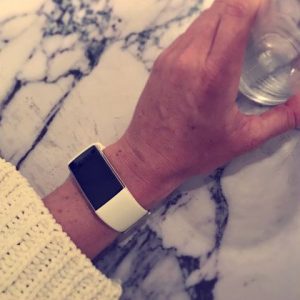 Dinner date! Like an awkward flight attendant asking "chicken or beef?" I'm that awkward person who always chooses chicken. It could be chicken salad or chicken and veg. Gosh, give me chicken on a brick and I'd probably eat it.
20:30
Time to put my PJ's on and lay out my workout kit and station equipment for the next morning.
21:00
Bed time! Well, I say that. I actually mean lie-in-bed-and-go-on-my-phone / read.
22:00-07:30
I am busy dancing around my apartment to Tina Turner. Just kidding! I am fast asleep. With the occasional 'interruptions' – pretty cool that my A370 can tell me when I am jumping into dream-land or not.
Interesting to see though, despite aiming for 8 hours a night and actually sleeping for close to 10 hours, I would often find myself feeling groggy and not well rested. Thanks to this little device I now know that I am not sleeping continuously, I am actually tossing and turning and disrupting my own sleep.
This brings me a bit of peace of mind because people will tell me it's not normal to sleep a lot and still feel tired. Now we know why! Thank you Polar A370.
If you liked this post, don't forget to share so that others can find it, too.
Or give it a thumbs up!
I like this article
Please note that the information provided in the Polar Blog articles cannot replace individual advice from health professionals. Please consult your physician before starting a new fitness program.