Pro triathlete Sarah Piampiano has made recovery a major part of her training plan – after she learned the importance of recovery the hard way.
If you don't want to find an easier route to success and avoid the pitfalls, read how this investment banker gone pro triathlete found the time to balance training and work and her advice on balance and recovery to beginners as well as seasoned athletes.
1. Balance is key
There was a point in my life when I was working over 120 hours a week and also trying to fit in my triathlon training. I would do a hard run one morning, get home from work late that night, ride until 2:00 a.m., and then wake up at 5:00 a.m. to swim the next morning.
What ended up happening is that I got burnt out. I always felt like I was either working or I was training, and never had time to sleep or relax. It became a source of stress for me, and I ended up getting sick a lot and injured frequently.
Hindsight is 20/20, but it's extremely important that you find a balance between work, family, and training. In the end, if you're not enjoying it and are always injured or exhausted, it's time to step back and reevaluate your plan.
2. It's ok to miss a workout
The advice I give to people who are trying to manage it all – a job, a family, and training – is make sure that you take the opportunity to recover. The point of all this training and racing is that it's your passion and something that should make you happy.
If you're running yourself into the ground trying to get in every single workout, it's not going to end with a positive result. You're going to get burnt out, injured, or sick.
Don't be afraid to take a day off.
The point of all this training and racing is that it's your passion and something that should make you happy.
3. Schedule recovery days
Building in recovery days – whether it's an easy day or a day off – is really important. I train seven days a week, so on Monday and Friday I typically have lighter training days. Recovery is such an important piece, and I put just as much emphasis on that as I do any other part of my training.
If you feel really exhausted, don't force yourself to do the session and hit every target. Sometimes you really just have to listen to your body and understand that if you're feeling exhausted, the best thing to do is get some rest.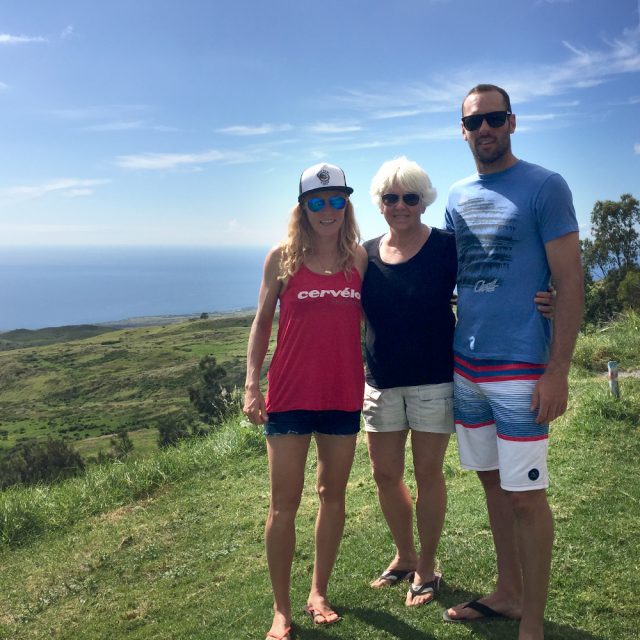 4. Pay attention to your nutrition
Nutrition is a really important part of letting your muscles repair and helping your body recover. I eat right before and immediately following a workout. When I eat after the workout, I always make sure I have something high in protein and fat, and depending on the intensity of the workout, I'll have some carbs.
5. Get enough sleep
Sleep is probably the number one recovery tool that people don't put enough emphasis on. I use the Polar A360 to track my sleep because it's really helpful to have a sense of how many hours I get every night.
When I first started wearing it I realized that I was going to bed way too late and not getting enough sleep to properly recover. Now I make sure that I get eight to ten hours of sleep a night, and if I'm really tired, I'll get more. Sometimes just taking a 20 or 30 minute nap during the day or on the weekends can be really helpful.
When I first started wearing my Polar A360 I realized that I was going to bed way too late and not getting enough sleep to properly recover.
6. Stay hydrated
The last piece of recovery advice is to make sure you're properly hydrated.
Hydration has a huge impact on your body's ability to recover and perform. A couple years ago I was preparing for an Ironman. I had a really hard session, but didn't hydrate after. I went into the run the next day very dehydrated, and couldn't even complete the session. The next week I did the same workout – a hard session one day followed by a run the next. I was diligent about hydration and sleep the second time around, and the run session the following day was a walk in the park.
I always notice a big difference between how I perform when I'm at optimum recovery and when I am not. If you don't get enough sleep or hydrate well enough, it's going to be reflected in your performance the next day.
Did you like this story? Don't miss out on new articles and sign up for the weekly newsletter below.
If you liked this post, don't forget to share so that others can find it, too.
Or give it a thumbs up!
I like this article
Please note that the information provided in the Polar Blog articles cannot replace individual advice from health professionals. Please consult your physician before starting a new fitness program.