Chicago-area blogger Katie Bolden has been on a self-directed journey, and she's taken her followers with her every step of the way. After surviving an unhappy childhood as an overweight youth, she went on to face enormous mental and medical challenges as a young adult. But in her mid-20s, she dug her toes into the sand and decided to make a change for the better. This is her inspiring story.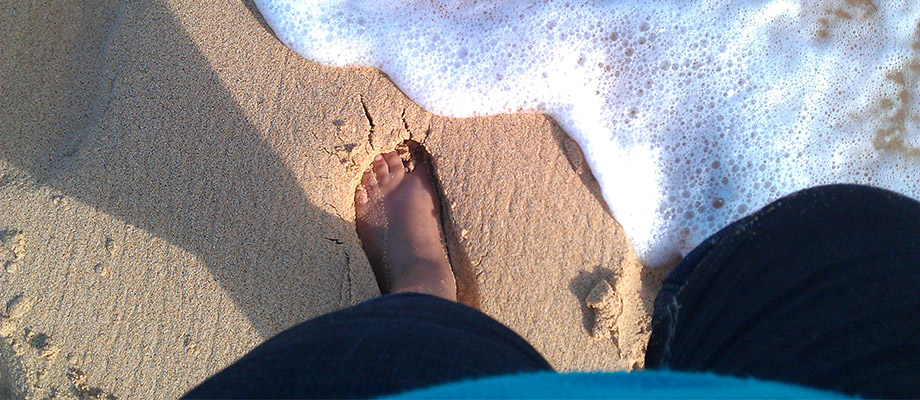 Katie's move from her hometown in Joliet, Illinois, to the Hawaiian Islands in her mid-20s is where her transformation began. She arrived on the shores of Oahu 140 pounds overweight, suffering from a variety of chronic illnesses and weighted down by the baggage of a verbally abusive childhood.
"I was overweight for most of my early life. Some people never let me forget my weight and talked down to me because of it."
Committing to health
After a scare with mobility issues and a potential diagnosis of MS in her early 20s, Katie was shaken to the core.
In what has become Katie's signature fashion, she frankly assessed her situation and decided she'd had enough. Enough of the criticisms. Enough of the chronic pain and disability. Enough of the battles with depression and anxiety disorders. Enough on missing out on life's adventures.
"I was so afraid one day I could be completely disabled and might not be able to do all of the things I have always wanted to do."
Then and there, she vowed to change her life. And so she did, never looking back.
"Today, I am a runner, a fitness enthusiast, and a woman on a lifelong journey to stay fit," she says.
DIY fitness
Katie's a self-starter and her life transformation was no exception. In February 2013, she started her fitness journey by consuming a steady diet of YouTube videos for workout ideas and inspiration.
She started at first with 30-minute workouts 4 times a week and gradually increased the time and intensity as she got more fit. The weight started coming off right away. Shedding 15–20 pounds a month, she started feeling better and better by the day.
Taking advantage of Hawaii's outdoor beauty, she did a little of everything, from swimming laps in the ocean and trail hiking to running along Oahu's beautiful beaches. It opened up the window to a whole new world. She says hiking the Haʻikū Stairs, also known as the Stairway to Heaven, was among the hardest and most rewarding experiences of her life. This nosebleed-steep trail is comprised of 3,922 steps spanning Oahu's Ko'olau mountain range, featuring stomach-lurching drops and breathtaking views.
"How could you live in a place like Hawaii and not be active? Being active makes me love life that much more," Katie says.
Number 1 cheerleader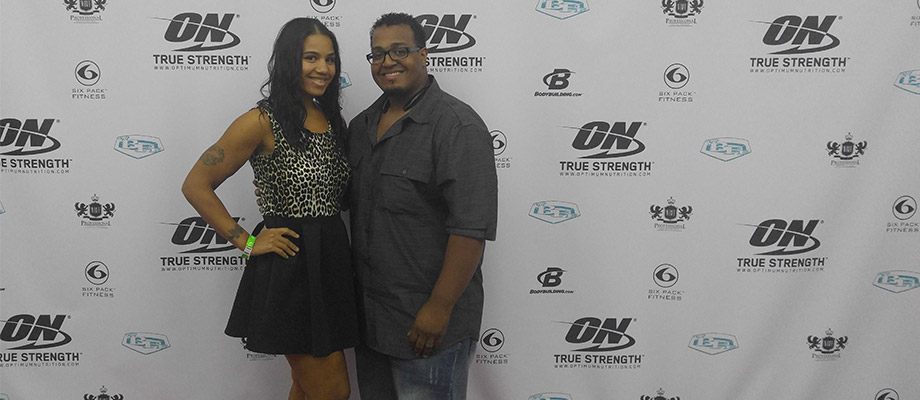 A few months before Katie began her weight loss journey, she and her sweetheart, Jeremy, married. When she decided to work on getting fit 2 months later, Jeremy was not only supportive, he decided to jump on board the fitness wagon, too.
"He not only let me know I could do anything, he also made me feel like I was worth something," she says.
Sharing the journey
Shortly after starting her fitness and health transformation, Katie decided she wanted to open up about her experience. She wanted to motivate herself and inspire others as well. In April 2013, she started a fitness blog—Huff 'n Puff to Buff 'n Tough—and people responded.
Through her husband and her blogging community, she was finally getting the acceptance, support, and encouragement that was missing from her childhood. And she laid it all out on the table, unabashedly with photo documentation every step of the way. She shared what she learned as she progressed, performing product reviews and discussing everything from loose skin to workout tips, nutrition ideas, and favorite recipes.
Katie's summer favorite: vanilla protein froyo pops
Healthful and simple is Katie's motto when it comes to food prep. Here's one of her easy and delicious summertime treats:
Ingredients
1 cup Greek yogurt
1 scoop whey protein
1 tbsp. honey
Sprinkles, as desired
Directions
Combine all ingredients and mix. Pour mixture into popsicle molds and stick in freezer for at least 3 hours.
Being a role model
Katie and Jeremy desperately wanted a baby, but Katie's earlier health issues made conception difficult. They tried for 3 years, including 5 months of fertility treatments, with no luck. So they gave up and eventually moved back to Joliet. Then, without trying, the miracle happened and they got pregnant.
Katie decided to put her blogging and fitness efforts on hold for the duration of her pregnancy. Her fitness went back to ground zero and she lost most of her fitness momentum.
In September 2014, Katie and Jeremy welcomed daughter Harlie Jade into the world. After letting her fitness journey lapse during pregnancy, Katie was ready to get back to her goals by January 2015.
Katie's motivational tips
Set goals: You have a much higher chance of sticking with your fitness plan if you're working toward something. Have interim goals along the way to keep you from procrastinating.
Be disciplined and form good habits: Motivation won't always be there, so establishing good fitness and nutrition habits can help you on low-motivation days.
Be forgiving and move on: If you screw up and miss a workout or indulge in too much pizza, don't feel all is lost. Pick up where you left off and carry on.
Be active every day: Even if it is only 10 minutes, committing to some time on the move will make you feel better and keep your healthy habits on track.
Take baby steps: Whether it's changing your diet or your workout routine, start small and gradually expand.
Use fitness tools and apps: These will help you track to your goals and keep you motivated.
The transformation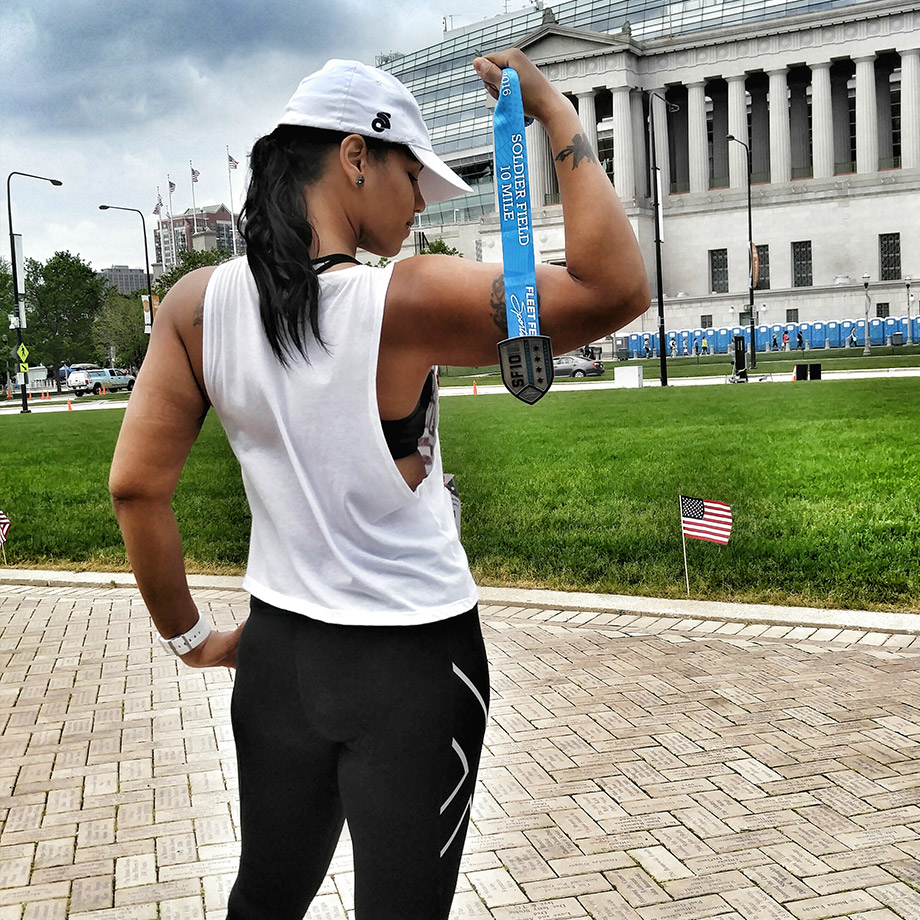 Three and a half years after her journey began, Katie is 140 pounds lighter and feeling fit and healthy. She is constantly seeking new fun challenges that keep her motivated, engaged, and loving life.
"One thing led to another and here I am today, this fitness-loving health nut who loves all things regarding health and fitness!"
Her hardest competition to date was the Soldier Field 10 Mile in Chicago on May 28, 2016, where she struggled with cramps after mile 6 but still proudly made it across the finish line.
Shortly afterward, in June, she and Jeremy got down and dirty doing the Illinois Warrior Dash. They finished and then did it again for a 6.2 mile course through 24 obstacles.
Katie's calendar has been quite full this year, as she's been prepping for her first two half marathons with some more mud in the mix, including:
July 30: Savage Race, Chicago, Illinois
August 20: Terrain Mud Run, Chicago, Illinois
September 4: Go Girl Run Half Marathon, Kansas City, Kansas
September 25: Chicago Half Marathon, Chicago, Illinois
To further challenge herself and up the fun factor, Katie is also shooting for entering the World Beauty Fitness & Fashion Transformation Division challenge in Connecticut in April 2017. This competition focuses not only on how the contestants have transformed their bodies but their lives as well, including overcoming chronic diseases or health disorders.
Rock on, Katie.
Keeping life in balance
To help her stick to her goals, Katie relies on several tracking tools:
– Polar Balance: This scale is tied to a weight management service that makes it simple to manage what you eat and how you exercise. Katie says she loves the in-depth information and guidance it gives you, and it easily syncs to your activity tracking devices.
– Polar Flow: This free app syncs with Katie's Polar products and her calorie tracking app for a comprehensive picture of her activity profile.
– MyFitnessPal: This free calorie counter app syncs with Polar Flow for a complete real-time picture of caloric consumption versus expenditure. It also helps Katie ensure she is hitting her protein and other nutrition requirements for the day.
– Polar M400: This waterproof GPS running watch and fitness tracker is ideal for Katie's outdoor pursuits. She loves the GPS function and the fact that the watch can stand up to mud and water.
– Polar A360: This fitness tracker includes a wrist-based heart rate monitor, doing away with the need for wearing a heart rate strap and making it convenient for tracking everyday activities.
If you liked this post, don't forget to share so that others can find it, too.
Or give it a thumbs up!
I like this article
Please note that the information provided in the Polar Blog articles cannot replace individual advice from health professionals. Please consult your physician before starting a new fitness program.