Ready to try the Chinese art of self-healing? How about exercise snacking? Well, with 2023 just around the corner, it's time to discover the latest wellness and fitness trends for 2023.
Let's start with our most surprising one…
Fitness trends 2023
Primal movement
Get ready to go ape in 2023, with primal movements set to become the hot new workout. Think crawling, kicking, crouching, and squatting as if you belong on the left-hand side of a human evolution chart.
It's a great way to build strength and agility, especially if you're starting your fitness journey in 2023. Or try it as a form of cross-training to help enhance your balance and fluidity in your other workouts.
Affordable Fitness
For many, money is tight right now, so finding ways to keep fit within your budget is a big trend for the coming year. Thankfully, there are many affordable ways to work out without breaking the bank.
Some great workout programs are available online that you can try at home or in the park. Look for a low-cost running club in your area, or join the Polar Running Club on Strava for free. Can't afford the gym every month? Sign-up for a marathon to keep you motivated instead.
Remember, with your Polar sports watch, you already have a personal trainer on hand (literally). Your FitSpark™ training guide has ready-made workouts available every day, whenever you need them, tailored to your recovery, fitness level, and training history.
Pick up a pickleball
After the recent surge of popularity for padel, racquet sports are making a comeback. It's all thanks to the pandemic, which saw non-contact outdoor sports surge due to restrictions. One that has rapidly gained popularity is pickleball.
This easy-to-learn sport is a fun combination of tennis, badminton, and ping pong. It requires no lessons and is a great cardio workout to do with friends, which is why some think the pickleball craze will boom in 2023.
Mobility stretches
Pinterest has seen a 140% surge in searches for mobility stretches this year and predicts it will be one of the significant fitness trends for 2023. Especially mobility exercises for your knees and hips, with neck hump exercises to help realign your posture receiving a 210% increase in interest.
Gen X and elder Millennials are driving this trend as they begin to understand the need to maintain their agile flexibility as they approach (or reach) their fifties. These gentle but important workouts are also a great way to prevent injuries, reduce pain, and reverse the effects of a sedentary lifestyle.
Wearable technology
Wearable tech has been a mainstay of many fitness trends reports over the past decade. Now, a review of studies in The Lancet Digital Health confirmed that there was now sufficient evidence to recommend its use when trying to increase your physical activity.
And the advances keep on coming. Wearable technology is no longer simply about tracking activity but getting essential insights into your fitness, rest, and recovery, so you know exactly what you're ready to face each day. We look forward to bringing you more exciting developments in 2023!
Exercise snacking
Too busy to work out? You should try the new 'exercise snacking' trend that is set to make the new year a whole lot tastier. No, we aren't talking about your favorite pre- and post-workout treats (sorry) but finding five or ten minutes to get a burst of fitness throughout your day.
Bodyweight exercises are a great option when doing a micro session – and you'd be surprised at the benefits. In 2019, researchers at the University of Bath, UK, found that regular exercise snacking could have surprising results, with noticeable improvements after only four weeks.
Strength is life
While lifting weights has never truly gone out of style, strength training has been repositioned in recent years as an essential tool for longevity. Women and people over fifty have begun building muscle to not only feel powerful but also live longer. That could be why there was a boost in interest in strength training from the Polar community in 2022.
Runners also have much to gain from strength training, especially anything that strengthens your hips and core. Remember to get a good night's rest, as sleep is essential for building muscle.
Wellness trends 2023
Meditate in the Metaverse
While many have been predicting the rise of virtual and augmented reality in the fitness and wellness worlds for years, a report from the Global Wellness Summit a few months ago hailed the advent of the "wellness metaverse." Everywhere from spas to gyms to workplaces will see new technologies and virtual worlds transforming how we interact with our wellness in the coming year.
Some call it Health 5.0, but what exactly will this wellness metaverse look like? Joining an immersive meditation session is one example. Or a virtual consultation with a therapist or lifestyle coach followed by a tailored scenario as an immersive treatment. It seems we won't have to wait long to see what the future holds.
Yăng shēng yourself
A few years ago, the Danish hygge trend for a cozy lifestyle took the wellness world by storm. Now everyone is talking about yăng shēng.
Rooted in a 2,500-year-old Chinese philosophy, yăng shēng promoted self-care before it was an Instagram trend. It's all about eating well, sleeping properly, and exercising your body and mind – and who can argue with that? Meditation, breathwork, and journaling are great places to start, so you can find balance with your inner feelings and find true harmony.
Music is medicine
If you're on TikTok, you've probably come across the Brown noise vs. white noise debate that has been raging recently about which one is best for sleeping. Whatever you prefer, the healing power of ambient and minimalist music will continue to be a big wellness trend in 2023.
People are turning to these soundscapes as a way of tuning out the background noise of our busy, urban lives and tuning into themselves instead. So, if you're looking to focus, meditate or sleep, give these songs a try for a taste of musical therapy.
Take the plunge
Getting chilly is seriously hot right now. Cold exposure has grown as a trend in the past year as people opt for outdoor swimming during winter or a cold shower after a workout.
This trend has turned Wim Hof, the extreme athlete and advocate for all things icy, into a celebrity. Some claim that his method for immersing themselves in cold water has helped with their stress, anxiety, grief, and depression – and studies support this too. 
Sleep supplements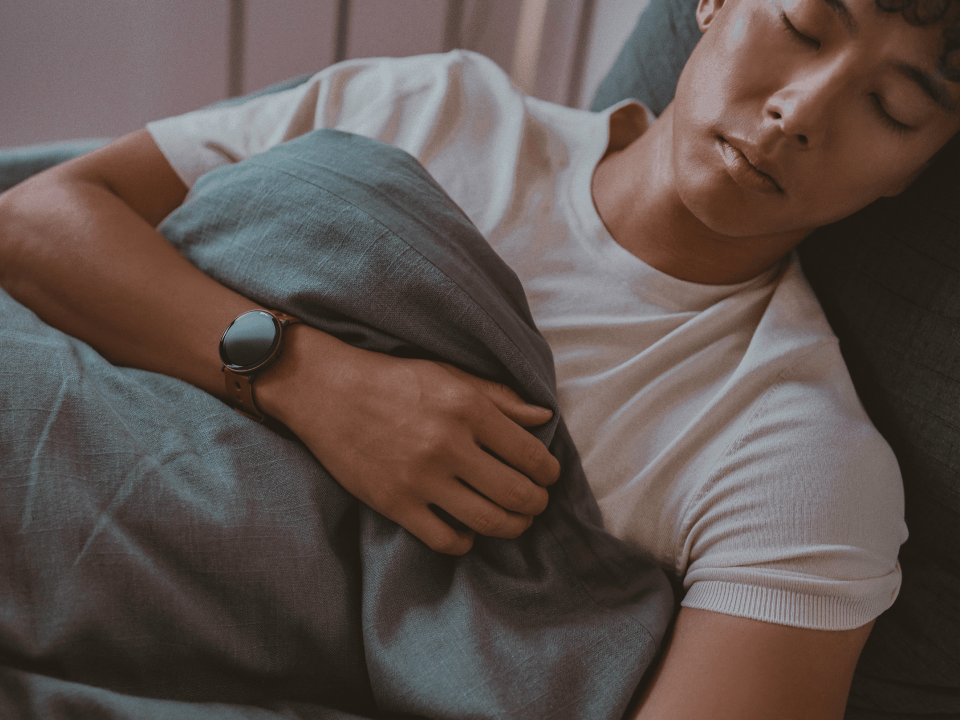 The sleep supplement market has more than doubled since 2017, with people looking for various sleep aids. Ingredients like melatonin, the hormone that makes you sleepy, are popular, as well as GABA, magnesium, and the classic chamomile.
If you're struggling to sleep, it's also good to look at other areas of your sleep routine. Creating a regular sleep and wake time, plus avoiding bright lights and exercising before bed, can enhance your ability to wind down and sleep better.
No/low alcohol
Expect to see more cocktail menus featuring sober spirits in 2023 as the trend toward 'mindful drinking' continues. Non-alcoholic beverages, including 0% beer and wine, have risen in popularity over the past year, with most bars and restaurants now featuring them.
Interestingly, Gen X and younger Millenials are driving this trend, with many describing themselves as sober or 'sober curious.' These no/low options are also great for people in training or trying to improve their sleep, as alcohol can significantly impact your rest and recovery.
Get ready for #GutTalk
If talking about probiotics and microbiomes still sounds like something out of a sci-fi novel, then get ready to learn more about your digestive system in 2023. People are now looking to their gut health for help in understanding and boosting their cognition and immunity.
Your enteric nervous system, a branch of your autonomic nervous system, is now referred to as the "brain in your gut," with scientists drawing links between your digestion and your mood, mental processes, and general health. So, in the new year, remember that you really are what you eat.
Have a safe, happy, and healthy 2023, everyone!
If you liked this post, don't forget to share so that others can find it, too.
Or give it a thumbs up!
I like this article
Please note that the information provided in the Polar Blog articles cannot replace individual advice from health professionals. Please consult your physician before starting a new fitness program.