To start training for a specific distance, choose one (or try all) of these ready-made running plans for 5K, 10K, half marathon, marathon.
All these running plans are examples based on the personal and adaptive Polar Running Program that (obviously) works best with a Polar sports watch.
If you don't have a running watch (yet), just choose a running plan based on your goal distance and start running!
RUNNING PLANs For Different Distances
What?
A week-by-week running plan with supportive exercises (strength, core and mobility)
Color-coded target heart rate zones with a number of minutes you should stay in each heart rate zone.
FOR Whom?
The 5K and 10K plans are for advanced runners (used to running several times a week in varying heart rate zones).
The 21K and 42K plans are for an intermediate runner (used to running shorter distances but not necessarily a seasoned half marathon and/or marathon runner).
5K Running Plan
If you're an advanced runner, this 9-week running plan will help you train for 5K with a running training program that includes running workouts and supportive exercises.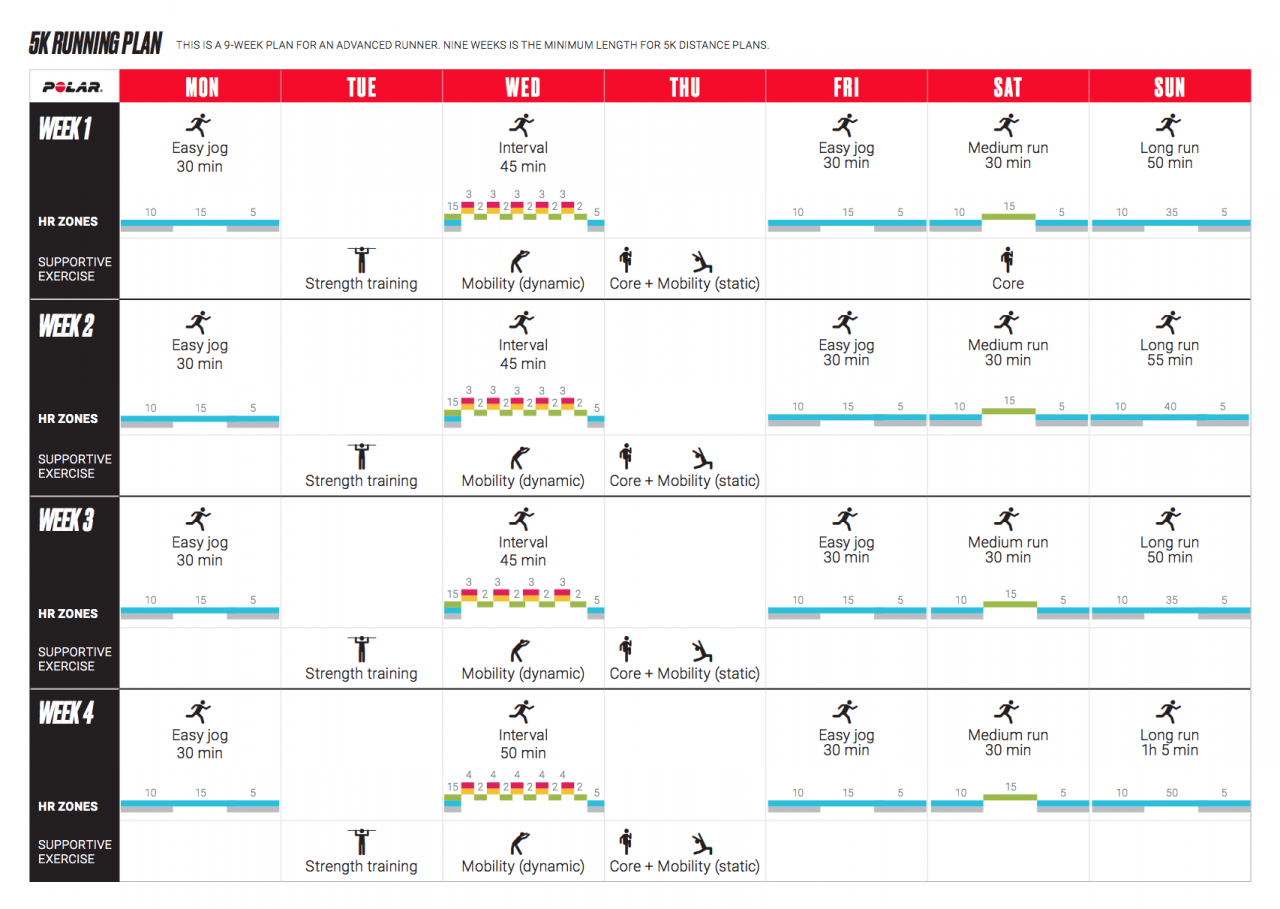 10K Running Plan
This 10-week running plan is for advanced runners to train for 10k. If you're a seasoned runner looking to take your 10k race to the next level, this program is for you.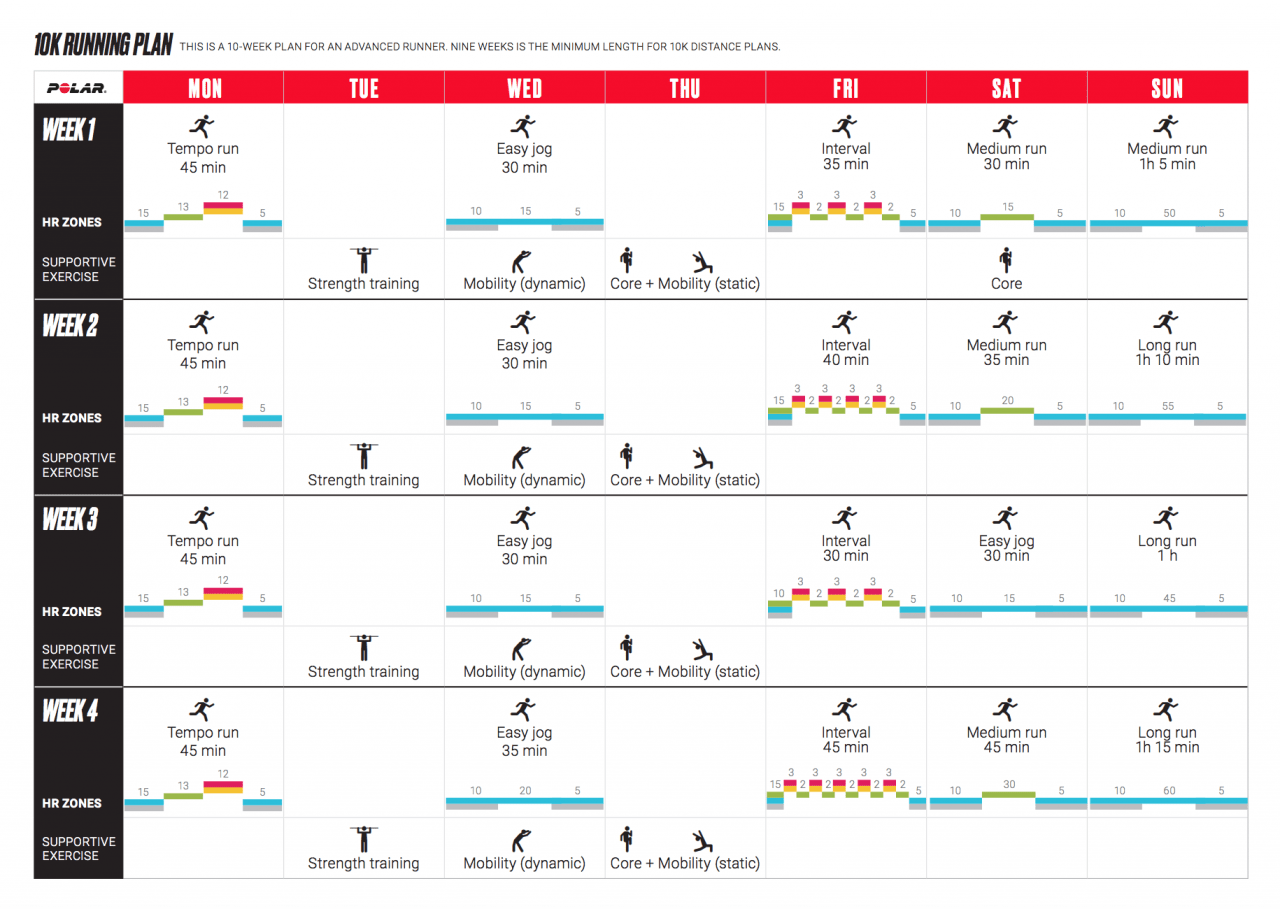 Half Marathon Running Plan
If you're an intermediate runner with your eyes on an endurance challenge, this 14-week half marathon training plan will help you hit the 21K goal.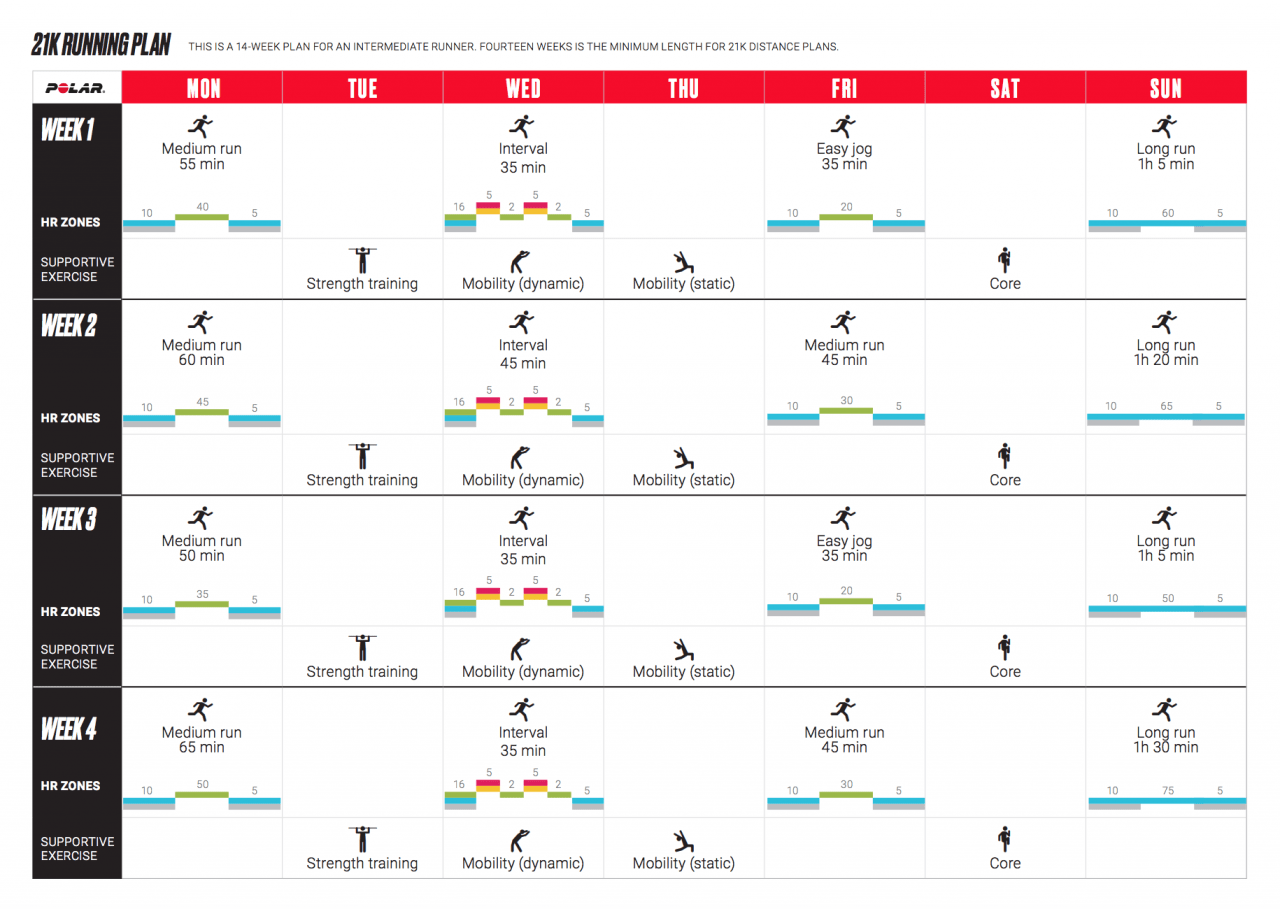 Marathon Running Plan
This 14-week marathon running plan for intermediate runners will help you get your long runs right and smash that 42K goal (or you know, make it across the finish line).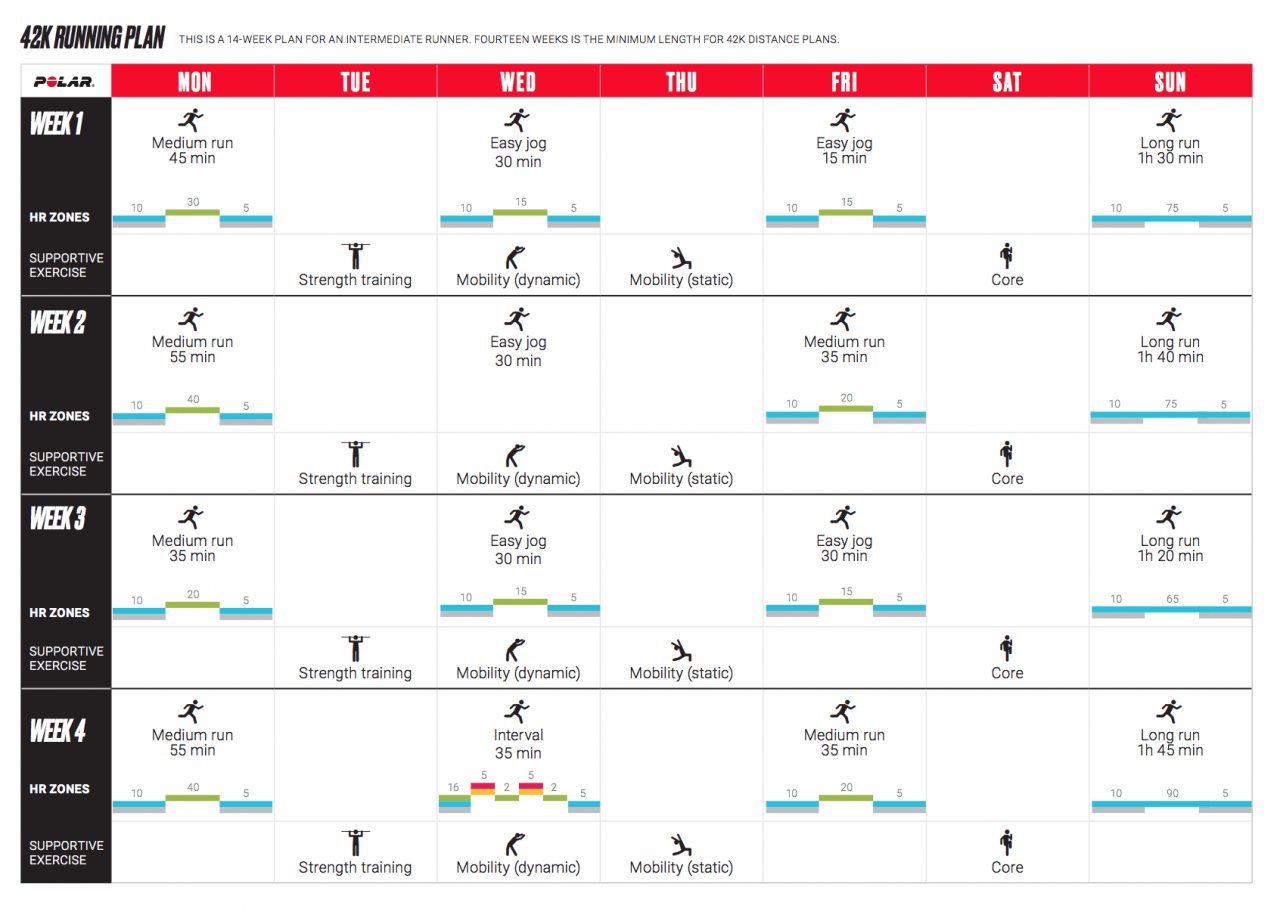 Want A personalized running program?
If you find these running plans helpful, test the Polar Running Program yourself and build a personal running plan on Polar Flow – it's free and all you need to do is to create an account (that only takes a few minutes).
Of course, to make it truly personal and data-based, you'll need a running watch.
But first, check out the Polar Running Program and then decide which running watch would be the best running buddy for you.
If you liked this post, don't forget to share so that others can find it, too.
Or give it a thumbs up!
I like this article
Please note that the information provided in the Polar Blog articles cannot replace individual advice from health professionals. Please consult your physician before starting a new fitness program.