OK, so you're ready to let data drive your workouts and recovery, but not sure which sports or fitness watch you should opt for? Where do you even begin the comparison? What's important and what's not in deciding which Polar watch is best for you?
You've come to the right place as this is right up our alley. No worries, help is at hand (haha) with this comparison: Polar Ignite vs. Polar Vantage Series (V, M, V Titan) – four different sports watches, all optimized for a variety of training and competition needs.
Here, we'll help you find out which Polar watch is most suitable for you with the help of questions asked by actual Polar users. We'll also tackle some real-life use scenarios to get to the bottom of this. 
So, brace yourself for some tech talk spiced with an acronym or two.
IF I do three gym workouts and one run session per week, What's the best Polar watch for me?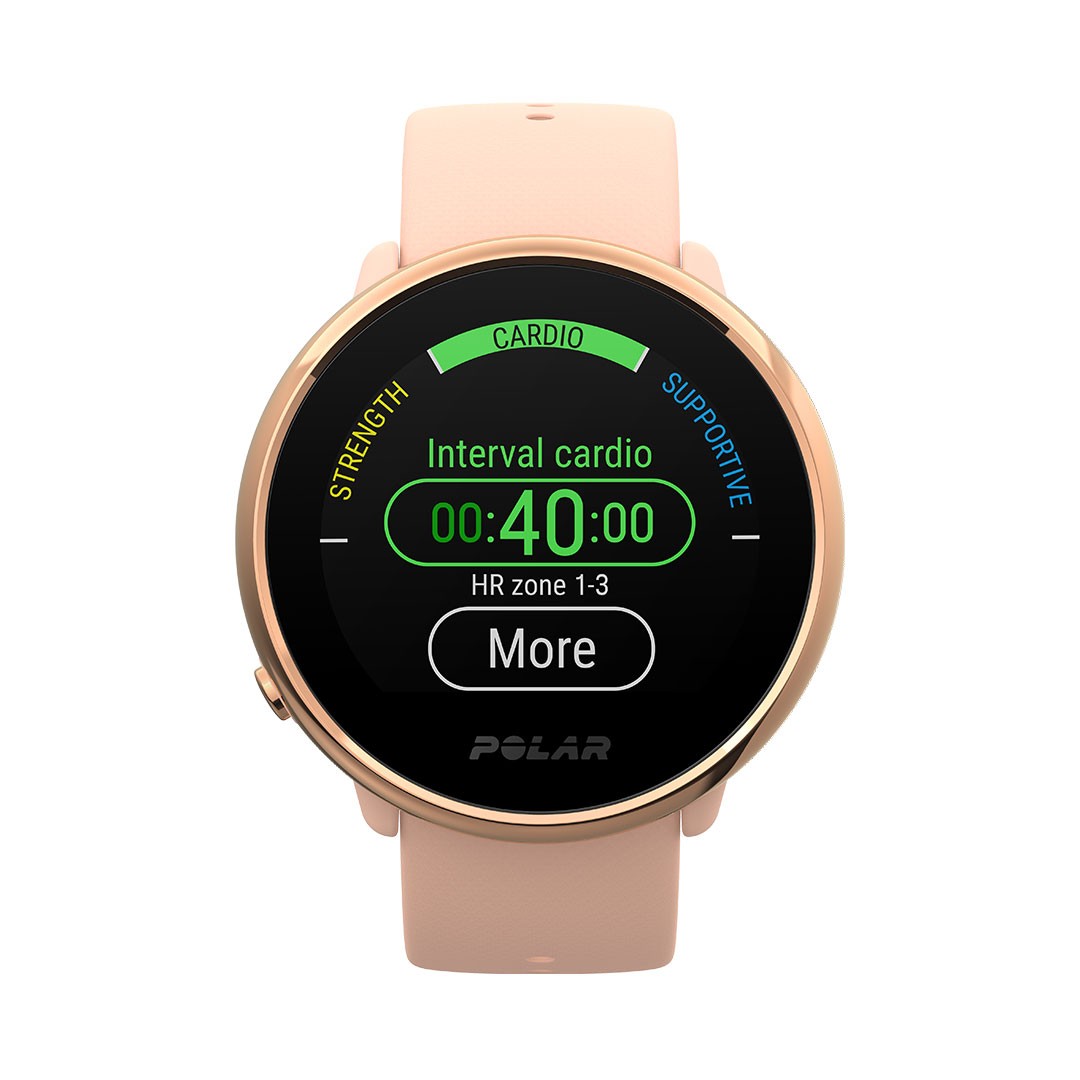 Both Polar Ignite and Polar Vantage M work great for you. When choosing between these two, one of the things you should consider is the product's size:
Polar Ignite is smaller with a screen that is 43 mm in diameter and 8,5 mm in thickness.
Polar Vantage M's screen diameter is 46 mm with a thickness of 12,5 mm.
Another aspect to consider is the battery life. Polar Ignite's battery life is shorter than Polar Vantage M's, and this is because Polar Ignite has a bright display that is optimized for indoor use.
Both watches feature the FitSpark™ training guide that provides daily training suggestions based on your recovery and readiness.
I'm training for the marathon and mostly do running workouts. Which Polar watch WOuld BESt SUPPORT my training?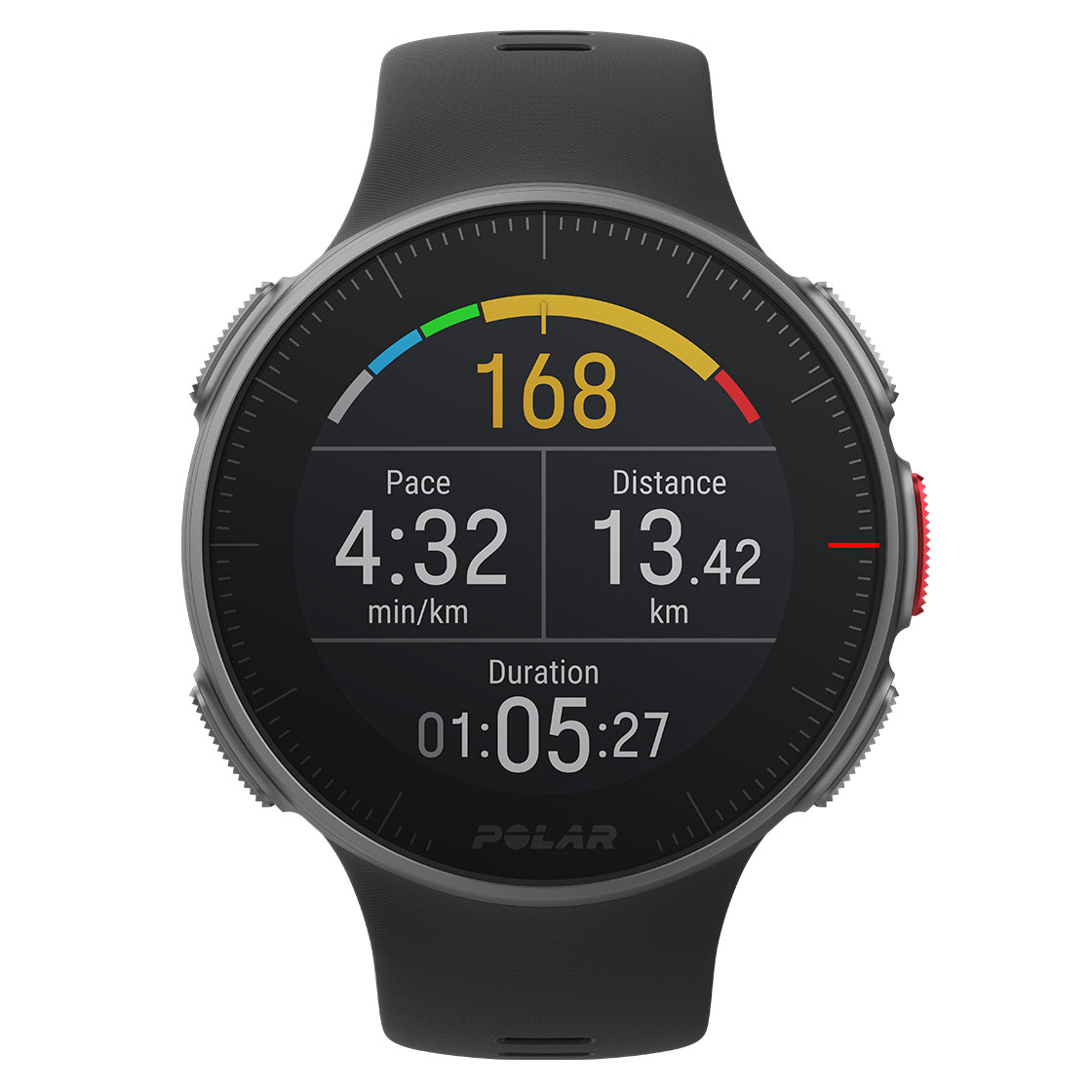 To hit ambitious running goals, the best choice is one of the Polar Vantage series watches. For the pro-level folks Polar Vantage V and Polar Vantage V Titan are the best matches, but they work perfectly also for those who just want the best available tech.
Polar Vantage V and Polar Vantage V Titan both have a barometer and Running Power from the wrist – after all, Polar Vantage V is a flagship model. Polar Vantage V Titan is the lighter of these two, thanks to its premium materials.
While Polar Vantage M lacks barometer and Running Power from the wrist, it's an excellent running watch just as well, and great value for money. Not all runners want or even need all the finery, as nice as it all is.  
What's the difference between the Nightly Recharge™ and Recovery Pro™ features?
While both Nightly Recharge and Recovery Pro measure the status of your autonomic nervous system with the help of heart rate variability, the measurements take place in different conditions and are combined with different metrics.
Nightly Recharge makes the measurements automatically while you're asleep whereas with Recovery Pro you need to do an Orthostatic Test regularly (it's recommended to do it in the morning always) to get the data that Recovery Pro then processes to interpret your recovery status.
Therefore, since Nightly Recharge is automatic and easy to use, it's recommended for those who are more relaxed about their training and are mainly looking for ways to keep their training and other life commitments in balance.
Recovery Pro is recommended for those who are training seriously, and even though using Recovery Pro takes a bit more proactiveness from your side, it gives you very high-level details about the function of your autonomic nervous system. 
With Polar Vantage V and Polar Vantage V Titan, you can choose to use either Recovery Pro or Nightly Recharge. They can't be used simultaneously because, as mentioned, the measurements they do take place under different circumstances and because of that they are not directly comparable.
Polar Vantage M has Nightly Recharge, so the choice is already made for you there.
Which Polar watch is best for sleep tracking?
All four watches discussed here track your sleep with the same Sleep Plus Stages™ sleep tracking feature. So, you can use any one of them to track your sleep.
If sleep tracking is the number one thing you need from your watch, then Polar Ignite could be the ideal choice: it's the smallest of the three, so arguably it's the most convenient one to wear through the night.
Another handy feature to remember when tracking your sleep is the 'do not disturb' mode, which disables screen light and notifications for a defined period allowing you to sleep peacefully. The 'do not disturb' mode is available in all four watches.
You can both schedule the 'Do not disturb' to go automatically on and off and put it on manually from the pull-down menu on your watch: Just swipe down from the top of the watch screen to open the pull-down menu.
Which Polar watch is best for training outdoors?
To simplify, Polar Ignite is designed to work best with indoor workouts, including fitness, gym, and group exercise. Conversely, Polar Vantage series watches are designed to work best with outdoor and multisport workouts as well as with triathlon.
Of course, it's not that black and white so we'll elaborate.
You can just as well train outdoors with the Polar Ignite, which also has integrated GPS to prove the point. However, the display on Polar Ignite is not ideal for outdoor sports.
And logically, you most certainly can train indoors with the Polar Vantage series watches, but their battery life is optimized for outdoor use – this means that you can go on for hours and hours on end without having to worry about the battery running out. That being said, you'll still need to recharge your watch regularly. Eventually, the battery will run out, even if it lasts super long on a full charge.
In terms of battery life, numbers are the clearest information. In training mode with GPS and wrist-based heart rate, battery life is 17 hours on the Polar Ignite, 40 hours on the Polar Vantages V and Titan, and 30 hours on the Polar Vantage M.
The Polar Vantage V and Polar Vantage V Titan are spot-on for demanding outdoor activity also from the point of view of durability. Both have passed rigorous military-standard tests, such as extreme temperature, drop, and humidity. They have the route guidance feature, too. 
How Long Is The battery life in Polar Watches?
Polar Ignite's battery life is shorter, that's for sure: in training mode with GPS and wrist-based heart rate, it's 17 hours. This is mostly due to Polar Ignite's beautifully bright display. But it's also related to the fact that Polar Ignite is ideal for indoor use, and indoor workouts such as gym, HIIT, group exercise, and what have you, tend to be shorter in duration. 
Vantage series products are ideal for outdoor workouts and can easily last for hours. They don't need to, but they can, and the Vantage series products are meant to be your companion on all lengths of outdoor workouts you choose to do. In training mode with GPS and wrist-based heart rate, the battery life on Polar Vantage V and Titan are a staggering 40 hours, and on Polar Vantage M it is a brilliant 30 hours.
Cycling is my number one Sport. which Polar watch is the best for me?
The Vantage series watches will work best for you. They are compatible with 3rd party sensors that you most likely want to use.
You can have your watch attached to your bike with the universal bike mount to see your stats during your cycling sessions. In this case, you'll need a heart rate sensor to get your heart rate, of course. 
Polar Ignite tracks speed, distance, and route, so you can of course track your cycling with it, but it isn't compatible with 3rd party sensors. 
Is Polar Ignite lighter than Vantage M?
Yes, it is. Polar Ignite weighs 35 grams whereas Polar Vantage M weighs 45 grams. While the difference seems small, in a device that you wear on your wrist it makes a surprising difference.
Polar Ignite is light and comfortable, especially regarding the round-the-clock use that it's designed for. But so is Polar Vantage M, to be quite honest.
Does Polar Ignite have the same display as Polar Vantage series products?
No, it doesn't. Polar Ignite's display is a gesture-activated color touch display. It uses the IPS TFT technology that makes it very bright, especially indoors; however, the brightness of the display also means it consumes the battery quicker. Polar Ignite's display has an ambient light sensor as well, so the display brightness changes automatically in tune with lighting conditions.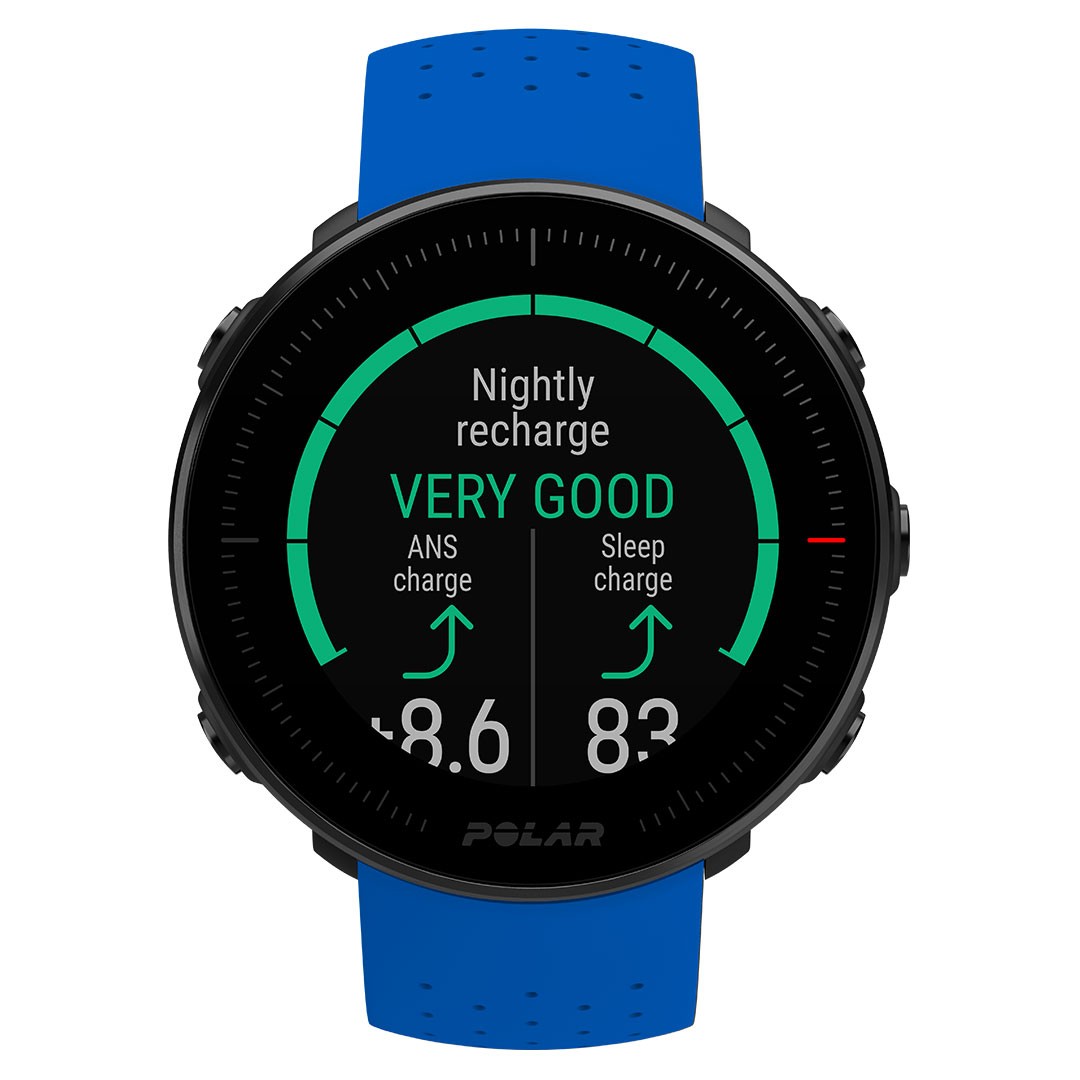 Note, by the way, that you do have the option to have the display on all the time when you're working out: you can choose this in the pull-down menu that opens when you swipe down from the top of the display.
Both Vantage products have a memory in pixel, aka MIP display. The MIP display consumes a moderate amount of energy and is easily readable even in sunlight. This means that the watch has extended battery life and you can see what is on the display in all conditions, indoors, outdoors, in sunlight, and in darkness.
Can I customize my Polar watch to match my style?
Don't want to look like a gym junkie all the time? Not to worry, you don't need to compromise on your style.
You can use any standard size wristband for both Polar Ignite (20 mm) and Polar Vantage M (22 mm). Changeable wristbands are available in lush colors and different materials, and with official Polar wristbands, you get the most reliable optical heart rate tracking, of course.
AS A Special Bonus – Polar Flow App & Web
For the ultimate user experience for any product you choose, download the Polar Flow app for your phone and also head to the Polar Flow web for even more detail.
Polar Flow stores all your data and interprets it into consistent, understandable, and actionable feedback and guidance. Don't forget to use it. It's available for you with your product and there are no hidden fees or payments related to it. It all comes with your chosen watch, complementing what the watch has to offer.
There!
Although all of these four Polar watches are suitable for more or less any sports endeavor, each has its own particular core strength.
We hope this helps you find the optimal training buddy for you to get the most out of sports, sweat, and data!
If you liked this post, don't forget to share so that others can find it, too.
Or give it a thumbs up!
I like this article
Please note that the information provided in the Polar Blog articles cannot replace individual advice from health professionals. Please consult your physician before starting a new fitness program.