Working out. It's probably something you're familiar with. Maybe you usually go for a run on the weekend or used to squeeze in a HIIT class on your lunch break. Perhaps you once flirted with the idea of having a gym membership for a few weeks. Wherever you're at with your fitness right now, chances are you've tried a few different types of exercise over the years. But if you're ready to get serious about your training, you're probably asking yourself, "How many days a week should I work out?"
When you're new to multiple weekly workouts, figuring out a training plan can feel overwhelming. The options seem endless, with any number of different styles of activities. But how much should you do of everything – and how regularly? After all, you don't want to overtrain and end up injured or make yourself ill.
The best way to approach it is to identify your training goals and understand your fitness level. Plus, listening to how your body reacts, both in terms of how you feel and what technology tells you. So, here's a look at how these four elements work so you can plan the correct type of training each week.
How often should I work out?
There's no one answer to how many days a week you should train. It all comes down to you. So, here are four key areas to think about.
Identifying you goals
So, why are you exercising? To become healthy and fit? Gain some muscle? Lose some weight? To prepare for a physical endeavor (your first marathon or a hiking holiday)? Whatever your reason, knowing what you're trying to achieve will help you understand what type of workouts you need to do and how often.
Get specific with your goals so you can be specific with your workouts. Also, be aware that no matter what your goal is, your workouts each week should include a combination of the following:
cardio
strength training
core work
stretching
For example, don't only do strength training sessions because you want to get stronger. It would be best to do core work to support this training and stretching to nourish your body between sessions. Plus, some cardio will boost overall fitness, allowing you to exercise harder sooner than if you only do strength exercises.
Identifying your fitness level
There's a saying among running coaches that new runners often try and do 'too much, too fast, too soon.' No matter what type of exercise you're starting with, this is what you want to avoid – and you can do this by understanding your fitness level.
Of course, if you're entirely new to exercising, you're probably brimming with motivation, and that's not bad. But you can't throw yourself in the deep end until you've learned to swim. So, focus all that motivation on identifying your goals above and slowly but consistently building up your fitness baseline.
Another way to learn about your fitness level is by tracking your workouts and sleep with your Polar sports watch.FitSpark™ is a great tool that can tell you what your body is ready for each day based on your rest, recovery, and recent workouts. It even suggests what you should do in each workout session, so it's like having a personal trainer on your wrist.
How long does it take to build your fitness? It all comes down to consistency. Don't expect immediate results, but if you can make exercising a few days a week into a habit, you'll notice some changes after 6-8 weeks. Then in 3-4 months, you'll begin to see what it's like to build up your fitness level and expand your workouts (and maybe even increase the number and intensity of your exercise days).
Listening to your body
If you're new, starting with a training plan that focuses on working out two or three days a week could be the best thing for you, with plenty of rest days in between to allow your body to recover. After a few months, when you've maintained this consistently and have seen your fitness improve, you can start looking at slowly adding more days.
But again, pace yourself. While it's not uncommon for a serious athlete who has been training for years to work out six days a week, this isn't something you should be expecting from yourself immediately. Plus, it all comes down to what type of training you do and when. As this tremendous PT-designed training plan shows, you can work out six days a week as long as you do an active recovery day every other day and take Sunday off completely.
Monitoring your training load
As mentioned above, listening to your body is the ultimate way to figure out how many days a week you can work out. Moreover, technology can help you tune in to what your body tells you. By tracking your metrics over time, you can understand why your body might feel tired or sluggish.
Use technology to monitor your rest and recovery. These tools will help you understand what your body is ready for each day, so you know if you should push harder or take it easy. Training Load Pro provides unique insight into how your workouts strain your body. Use it to learn how to pace your activities so that you can stay in the maintaining and productive zones without overreaching.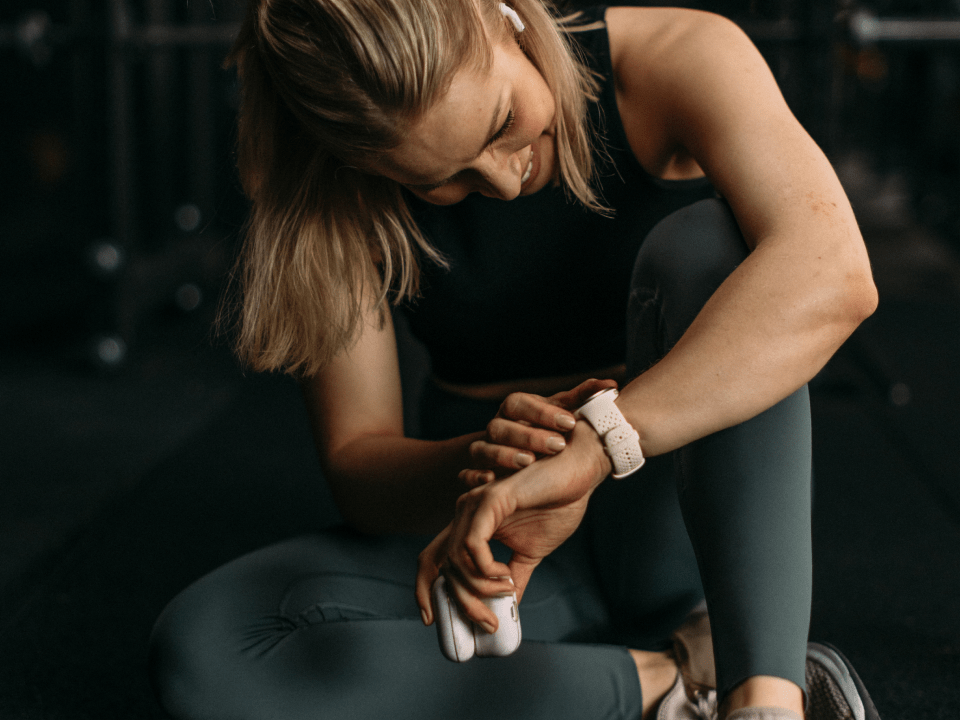 Is it ok to work out every day for a week?
You're loving your workouts, seeing the gains, and feeling hooked on the endorphin boost each time you exercise. So, why not work out every day if you're feeling great? Well, it's essential to think about how intensely you're training and your motivation for doing it so regularly. Otherwise, you could put yourself at greater risk of injury or illness.
Taking one day to rest each week is always a good idea as it gives your body a break. An additional time to recover from the past six days, which means you're extra ready for the next six days. After all, proper rest and recovery are essential for muscle growth and allowing your body to process all the hard work you've been doing. It also lessens the stress that training can place on your body, helping you find the balance between progress and recovery.
So, if you want to work out seven days a week, ask yourself why. Are you enjoying it or pushing yourself too hard for another reason? If you're worried about potentially detraining, don't stress. It takes much longer than a day for you to lose the progress you've made, and your body will occasionally benefit from a bit of detraining.
Suppose you're worried about motivation and think taking one day off will make it hard to maintain your process, opt for a lighter and/or shorter version of your regular workout. In that case, you're still doing something but dropping the intensity level.
If you love exercising and can bounce out of bed and train seven days a week, then make at least one day an active recovery day. These are great days to add mobility exercises and stretching to your workout plan. Pull back, take it easy, and focus on a different set of muscles. A gentle walk in nature, a leisurely swim, and some yoga poses are ways to stay active without pushing yourself.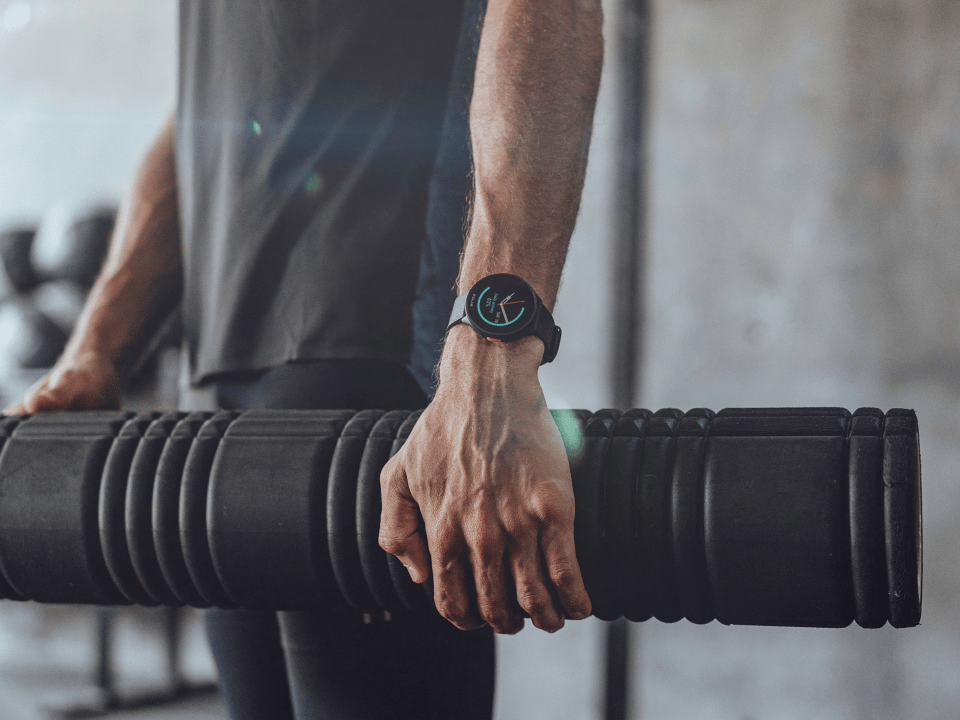 What if I'm struggling to find the time to work out?
All your good intentions, training plans, and sense of progress can go out the window when life becomes busy. The important thing is to remember that you don't have to give up on everything entirely just because your schedule has changed. Plus, doing some form of exercise will help manage any stress from being so busy.
If you're struggling to get to the gym or your usual workout class, find ways to incorporate physical activity into your daily life. There are plenty of fun ways to get fit while being productive. For example, get a coffee to go and turn your mid-morning work brainstorm into a walking meeting. Bonus: research from Stanford University has found that walking can increase creative thinking.
You can also try the exercise-snacking trend, which involves doing short workouts throughout the day when you can grab 5 or 10 minutes to spare. The best thing about this is that you can do multiple different forms of exercise in one day by piecing together bursts of flexibility, strength training cardio. You could do a 30-minute workout, targeting different areas of your body, by grabbing 10 minutes before, during, and after work, school, or whatever your busy day involves.
Key things to remember
Plan your workouts to work for you: everything above is a guideline, so it's up to you to identify what you candle handle now. Remember, you can build up the number of days slowly as you get fitter and more experienced.
Listen to your body: while skipping a day at the gym or the track might seem counterproductive at the time, it's a safer bet than training through the pain and potentially creating an injury that can sideline you for months.
Recovery is just as important as working out: you need to give your body time to manifest the performance gains after stressing your system — it's always better to err on the side of caution if you're not feeling quite right.
Consistency is key: not just for staying in shape but also for setting a routine and prioritizing fitness in your day-to-day schedule.
Monitor your training load: technology can help you hear what your body tells you, as you can compare highly-specific metrics over time. Use it as a tool to know what days you are ready to train harder and what days to pull back, rest and enjoy your recovery.
If you liked this post, don't forget to share so that others can find it, too.
Or give it a thumbs up!
I like this article
Please note that the information provided in the Polar Blog articles cannot replace individual advice from health professionals. Please consult your physician before starting a new fitness program.