Swimmer Melanie Barratt doesn't simply rise to meet challenges; she creates them. "I like to prove to myself that I can do something that's really, really hard," says the British Paralympian who will be tackling the English Channel solo in 2024. The 21-mile (32-kilometer) stretch from Dover to Cap Gris-Nez in France is not for the faint of heart. Strong currents, unpredictable weather, and an abundance of jellyfish await any athlete who attempts to swim the strip of water that separates these two countries.
"I've always wanted to do a really big swim like that," notes Melanie. "I like big challenges." A feat of physical endurance, the English Channel also requires a certain level of mental fortitude to keep swimming under such conditions. The type of pressure an athlete of her caliber is no stranger to–but in the pool rather than open water.
"I like to prove to myself that I can do something that's really, really hard," says the British Paralympian who will be tackling the English Channel solo in 2024.
Melanie was a confident swimmer from an early age. "I've always felt really at home in the water. I remember wanting to be in it and play in it." Having been born with congenital toxoplasmosis, she is blind in her left eye. While Melanie can see close shapes and colors with her right, she is registered blind. So, being enveloped in the water had a calming effect on her as a child. "I remember the feeling of it supporting me and being all around me."
It wasn't until her teens that Melanie found her passion for competitive swimming–with an emphasis on the competitive. "One of my best friends at the time was really good. She was selected to go to Barcelona Paralympics at age 14, and I wanted to beat her. So, a motivation was to try and prove that I could." While Melanie used this as the impetus to improve her swimming technique, the ambition to challenge her friend in the pool never eventuated. They retired soon after, which meant Melanie never had the chance to race them officially, "but I would have beaten her."
Turning the dream of being a Paralympian into reality became possible for Melanie with support from the charity British Blind Sport, which has made sports and recreational activities accessible to visually impaired people since the mid-seventies. BBS does important work, especially considering that an athlete as driven and talented as Melanie may not have been given such an opportunity if she had been born a decade or two earlier.
Some of the work BBS does involves finding new ways to teach techniques. "It's difficult to teach somebody who can't see very well how to swim," explains Melanie, who has also taught swimming and is a qualified physiotherapist. "Obviously, because you can't just stand on the side of the pool and wave your arms around and say, "Do this!" You have to be tactile, and there's a lot more description about how your body should feel and what you should do with it."
Melanie's drive took her to the very top of professional pool swimming. She won gold medals at the Atlanta (1996) and Sydney (2000) Paralympic Games. Still, she decided to hang up her goggles when her career in swimming stopped being enjoyable. Now in her mid-40s, Melanie's memories of the stress and pressure of competing at that time remain vivid. "I can't imagine standing on a starting block in a pool again and racing like that. Just the thought of it makes my stomach turn."
It was a different era, long before social media normalized conversations around wellbeing when an understandably adverse reaction to pressure was often stigmatized as a weakness. Flash forward to now, and thankfully attitudes are starting to change, as tennis star Naomi Osaka proved by withdrawing from the French Open due to depression in 2021. For Melanie, such shifts are a positive sign for athletes. "I think I would be given a lot more support with the mental health side of things [if I were a Paralympian] these days."
Being at the top was also a struggle for someone as driven as Melanie because it meant there was no one she could focus on defeating. Instead, she became the motivating goal that others trained towards. "It's a lot easier focusing on somebody else and trying to beat them than looking over your shoulder all the time. [Otherwise,] everybody's trying to beat you, and you're just waiting for it to happen."
It's no surprise then that Melanie's drive to compete didn't end with her pool swimming career. Instead, it made her hungry for new challenges. After watching Team GB compete in the 2004 Paralympic Games in Athens, she decided to venture into the world of track cycling. Here Melanie competed on a tandem bike with a "pilot" (the sighted rider who steers) on the front and her as the "stoker" (the source of power) on the back.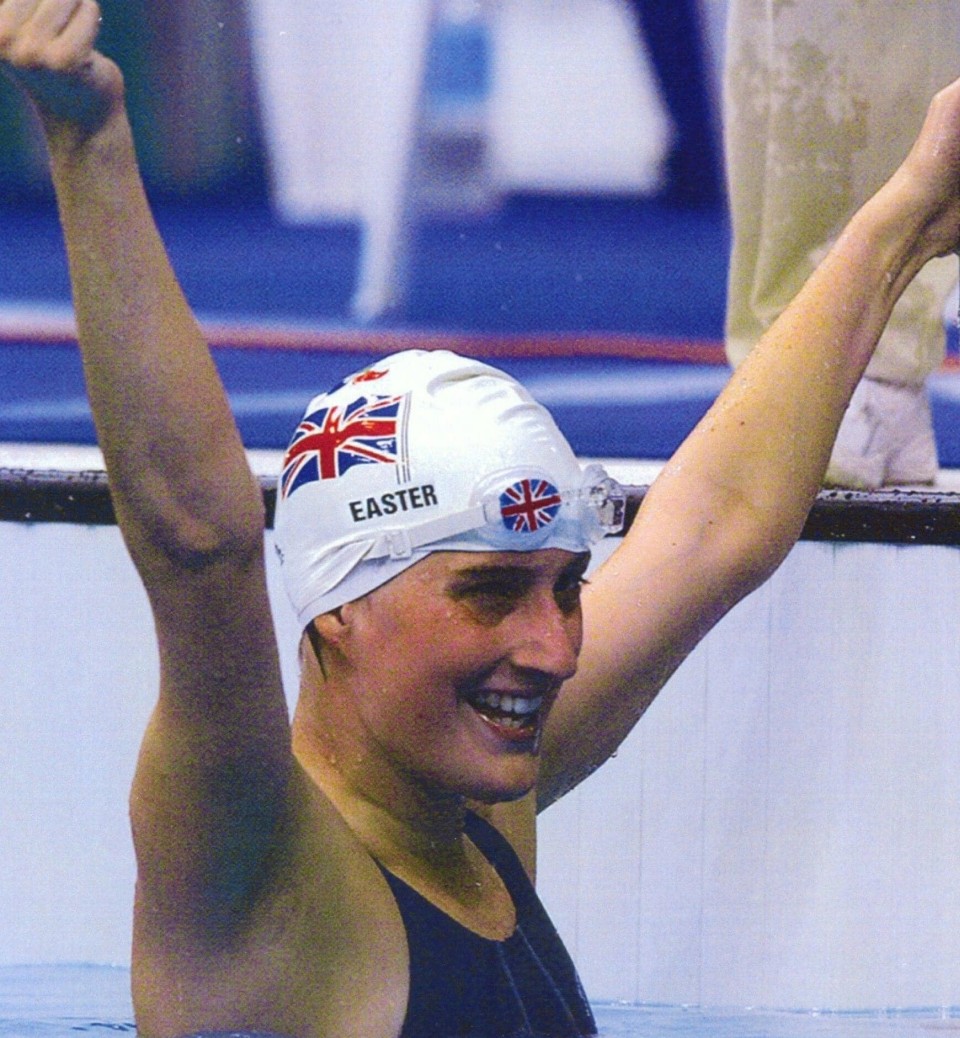 After trying her luck at a few national competitions, she qualified for the World Championships in 2007. But after coming fourth in every event, Melanie realized competitive cycling wasn't for her. "I thought the pool was intense, but cycling on a track is something else entirely. It was all very overwhelming and horrendously painful, actually. It was very far out of my comfort zone, like a pressure cooker, and it was really, really stressful."
Only when Melanie began exploring triathlons, she came across what would become both the most significant sporting challenge she had faced and a calming, enjoyable pursuit: open-water swimming. Often referred to as 'wild swimming,' it differs from the artificial structure of pool lanes because you're diving into natural bodies of water, such as rivers, lakes, or the sea. With no control over temperature, depth, or the wildlife that makes these spaces their home, open-water swimming comes with unique challenges and benefits.
However, for Melanie, it wasn't an activity she had considered a possibility before. "If you've got a visual impairment, open-water swimming is completely overwhelming and terrifying because you can't see in the water, and it's very difficult to see anything out of the water, such as all the obstacles that might be in the way, like debris or other swimmers." To brave the cold, dark depths of open water, Melanie would need a fellow swimmer to introduce her to this new underwater world.
Thankfully, she made a friend in the open-water swimming community who was happy to assist Melanie with her introduction to the benefits of cold water immersion. "I remember my first open-water swim really clearly. Heather took me down to our local river, and I was wearing a wet suit at the time because I thought it was absolutely freezing when it was 14 degrees." This recollection makes Melanie laugh because she has since become accustomed to swimming in chillier temperatures.
"If you've got a visual impairment, open-water swimming is completely overwhelming and terrifying because you can't see in the water, and it's very difficult to see anything out of the water, such as all the obstacles that might be in the way, like debris or other swimmers."
For many open-water enthusiasts, submerging yourself in the often icy conditions is one of the perks. "Naturally, you get that kind of breathtaking cold at the start, but then once you're in, you feel like you're at one with nature," explains Melanie. "You can hear all the birds, feel the wind on your face, all the tiny little bits of weeds on your feet, and smell the river. Everything is just so peaceful. It's a grounding experience." She describes the post-swim experience as a kind of euphoria that leaves you feeling calm and cleansed.
Of course, learning how to compete in open-water swimming has come with a new set of challenges for Melanie. Without lanes and pool markings to follow, the free-form approach to swimming in nature has meant she needs a guide to navigate the course with her. "In the pool, you can completely switch off and daydream or just that count lengths. But in open water, you have to be more or less on the ball all the time."
With the help of her husband, Melanie was able to find a solution, with him joining her in a kayak to steer her along the competition course. Recently, they also began using a radio headset system that has allowed the couple to communicate while she was in the water. "It ensures that I'm going straight and not off course. Plus, it gives me information about obstacles other people would be able to see."
With this setup, Melanie can participate in mainstream competitions alongside sighted swimmers. Yet, only some open-water events have been inclusive of a swimmer like Melanie, even with her prestigious background. "There are some events that have just said no. That they're not insured to have somebody on a kayak communicating with me. Quite ironic, really, because one was an event that was raising money for a charity that taught disabled children to swim."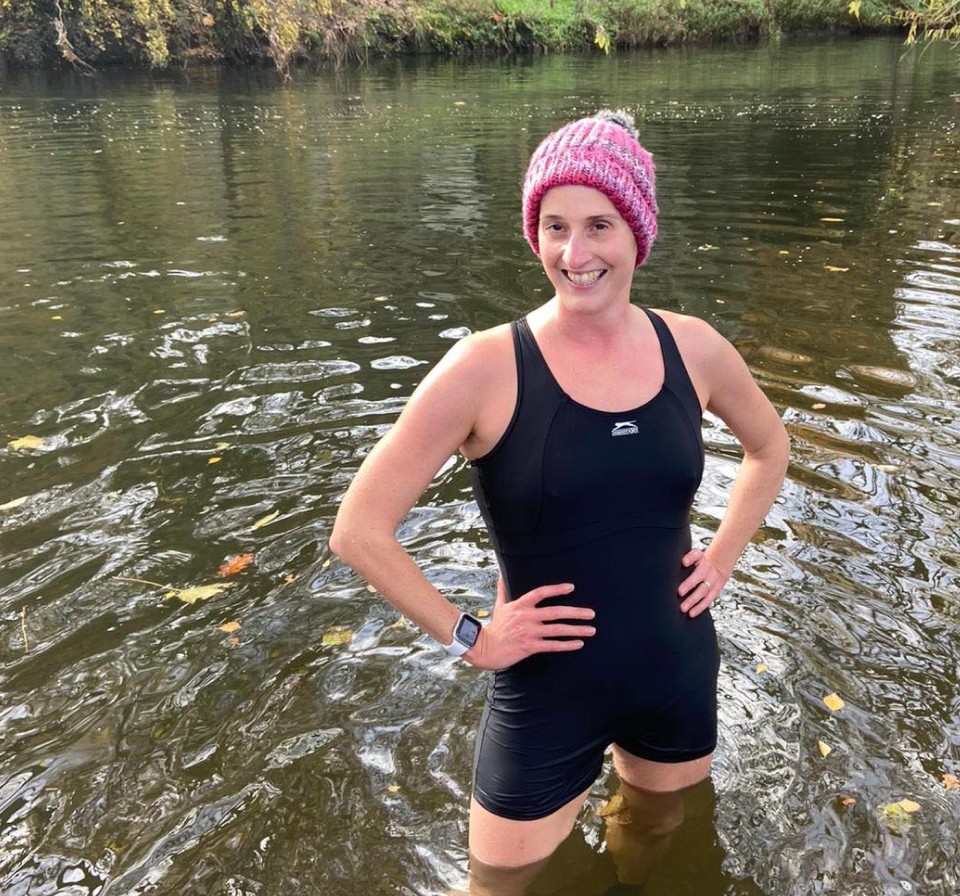 Overall, though, Melanie has felt embraced by her fellow swimmers. "I think there's something about the open water community. They open their arms to everybody and want to help people in every way they can." She has also found that the competitions have a different vibe to pool swimming. "As there are so many variables and it's a longer distance, there is less pressure." Here she can balance her passion for competing with an environment she can enjoy.
Always looking for new goals, she is focused on two upcoming challenges: swimming a relay race in Lake Geneva this year and attempting the English Channel next year. The latter has been booked for a few years as Melanie builds toward this iconic sea swim. "The thought of swimming from one country to another is incredible. Plus, I like to set myself something to work towards in the distance." Once completed, she will be the first registered blind woman to swim solo across the Channel, an achievement to rival even her Olympic medals.
Yet, a big part of this challenge is also to encourage others like Melanie to take up open-water swimming–a campaign she is very passionate about. "There's very, very few people that are visually impaired who do open water swimming, although I am trying to encourage more people to do it and make it more accessible." To grow this movement, Melanie has set up a Facebook group called Blind Swim Buddies to pair up people who are blind with open-water swimmers in their area who can be their guides.
Melanie is keen to set fresh goals and break new records; "I've still got that fire to compete." Yet, she has also discovered a new space for herself that brings a sense of joy and calm to her life. "If I could swim [in open water] by myself, then I would do that every day." It seems that in these cool, invigorating waters, surrounded by nature and other enthusiasts, Melanie has finally found her flow.
If you liked this post, don't forget to share so that others can find it, too.
Or give it a thumbs up!
I like this article
Please note that the information provided in the Polar Blog articles cannot replace individual advice from health professionals. Please consult your physician before starting a new fitness program.