Have you ever wondered what goes on in the body and mind during one of the most grueling athletic feats, a half-distance triathlon race? Pro triathlete Kelsey Withrow walks us through her Polar Flow race session from last season's exciting finale in Cartagena, Colombia, on December 4, 2016. Take it away, Kelsey!
On December 4, 2016, I got the opportunity to race the half-distance triathlon in Cartagena in the beautiful country of Colombia. This blog post details how my body responds to racing a half-distance triathlon.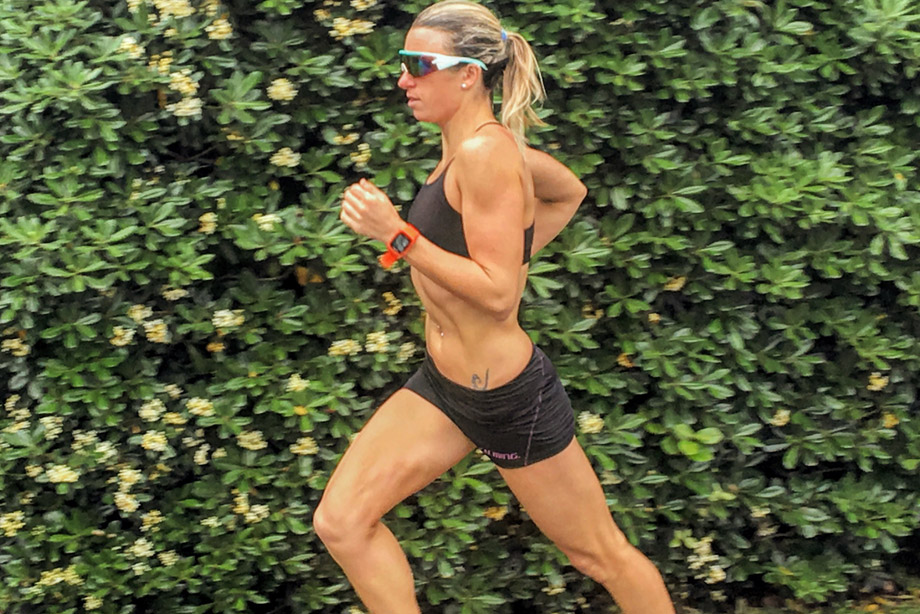 Preparations and gear
I arrived in Cartagena 4 days before the race to ensure I had time just in case any luggage got lost in travel or possible last minute bike trouble. There weren't a lot of places to ride in the busy city so my friend, Sarah Cameto who is also one of my training partners, her husband and I took a taxi out 30 min away to ride on the race course. We had the taxi follow behind us while we rode to make sure we were safe from the traffic.
The weather in Cartagena was extremely hot and humid, with temperatures in the high 80s (>30 °C) with 85+% humidity. Since California isn't very warm in December I did a lot of training indoors in my homemade hot box. My coach put a huge piece of tarp up, closed off the area where my computrainer and treadmill are set up and had a space heater and humidifier running every time I did long endurance efforts. It was pretty miserable training in those conditions, but I really believed that my body acclimated faster to the heat after I arrived in Colombia.
For the last 2 years, I've been training and racing with the Polar V800. I use the watch for all three sports and to track my sleep quality as well. It's a more reliable and versatile watch than some other devices I've used in the past. The battery life is amazing and even with my long days of training I never worry about battery life.
Cartagena Race Recap
Swim
I got to transition about 2 hours before the start of the race. I like to have a lot of time before so I can warm up well and make sure my breakfast is somewhat digested. Unfortunately, the pro swim start was delayed 40 min which normally I wouldn't mind but the later the start, the hotter it was going to be during the race. I was also a little concerned with how my body would react to not having my nutrition at the right time.
When the gun went off, I took it out really hard, as did most of the other girls. I found myself fighting to get into a good position but couldn't quite get the feet of the lead girl. I swam solo after the first buoy all the way to exit the swim in 2nd.  I noticed my heart rate was a lot higher than it usually is in a 70.3 race swim. Looking at my data it showed me swimming at an average of 175bpm when I'm normally in the mid 160's. I bet this mostly had to do with the water and outside temperature being really warm.
Bike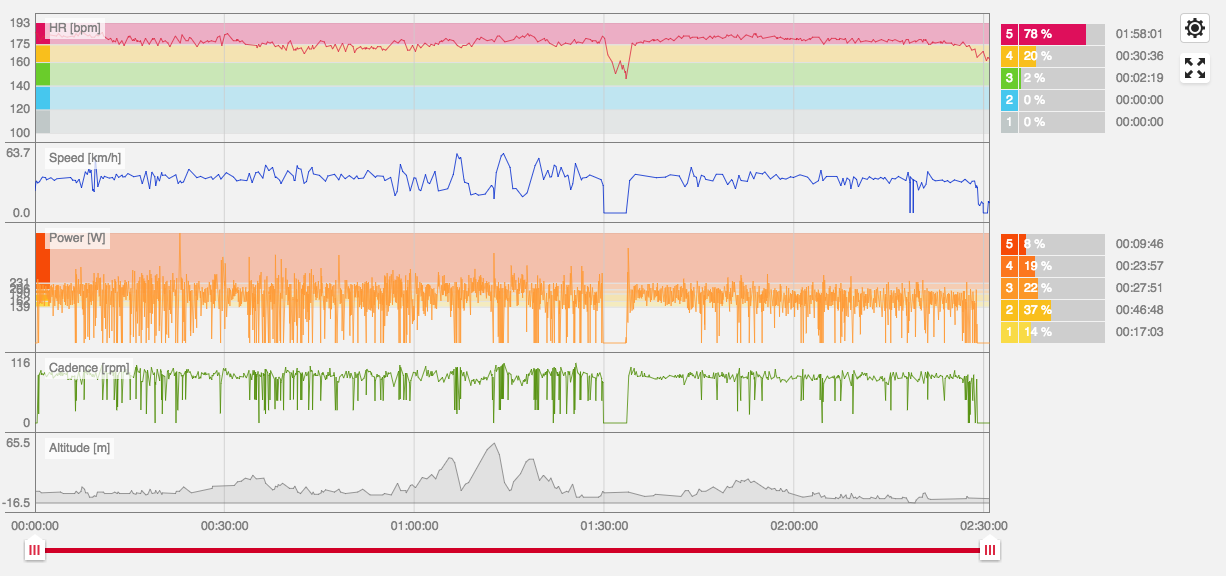 When I got onto the bike, I put my head down and hammered to close the 15 sec gap to Lauren Goss (USA). Jeanni Seymour (RSA) caught up to us around mile 10 and together we paced each other to put significant time between us and the field. I rode in 3rd for most of the bike until we hit the 1:30 mark. I could see Lauren starting to struggle and Jeanni opening up a small gap ahead and knew that was the opportunity to pass Lauren and put pressure on her to keep up hoping she would burn a few extra matches doing so. Unfortunately, right as I went to make the pass, I heard the heart-wrenching hiss of one of my tires popping. Fortunately, I didn't freak out this time. (In my last race I double punctured, freaked out and didn't finish so my coach made me change a flat almost everyday until this race.)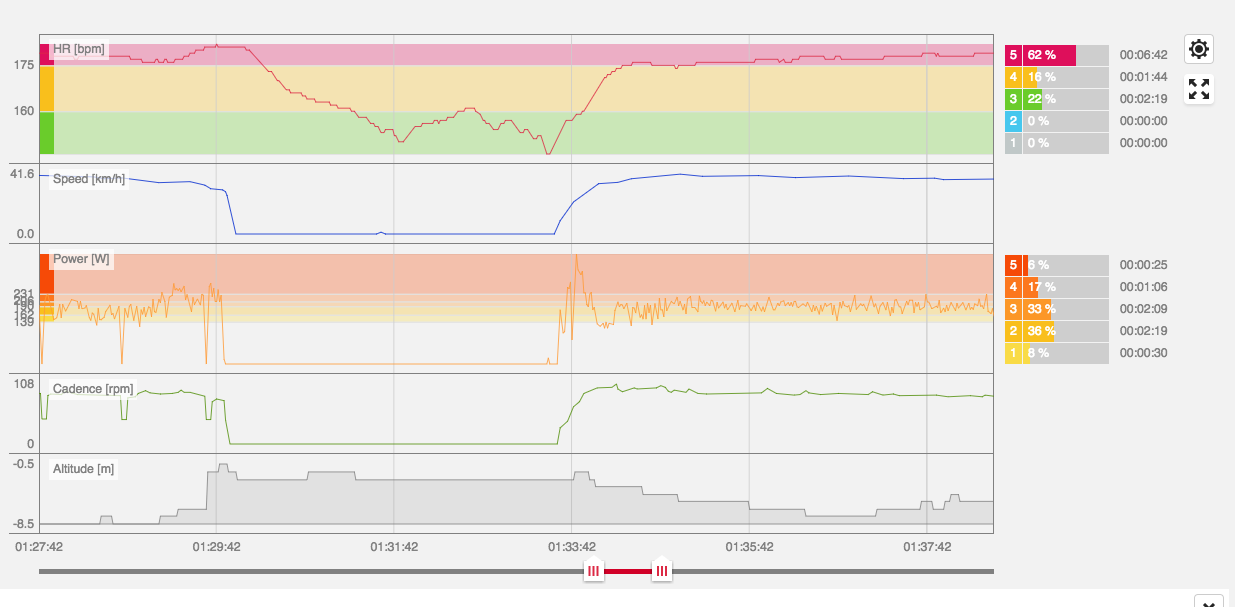 I was halted on the side of the road for just over five and a half minutes changing my tire. It felt like an eternity!  To my surprise, only two girls passed me in that time. I had to close the gap back up before the run. After putting in a huge effort, I was able to minimize the gap and ended up having the 5th fastest bike split even with having to stop and change a flat.
Run
I started the run in 5th place and knew I had some work to do if I wanted to catch those ahead of me. It was really hot and humid which made for less than ideal conditions, but I was determined to have a good race. When I hit the first turn around just shy of 3 miles in, I could see I was gaining on 3rd and 4th place. I made sure to focus on my breathing and keep taking in my nutrition (base salt, Glukos Energy).
By mile 4, I had overtaken the two girls and had the 3rd place lead biker cycling beside me.
The last 8 miles were some of the most painful miles of my life. By now my heart rate average for the entire race was 180!  It was everything I could do to put one leg in front of the other.
Finish line
It was only until I got to the finisher's carpet that I could smile and celebrate. So many emotions rushed through my head. Coming back from my horrific truck/bike collision a few years ago had been one of the hardest things I've ever had to deal with. I was told by doctors I would probably never race again or never be able to compete up to my potential.
I was told by doctors I would probably never race again or never be able to compete up to my potential.
This season was also really rough as I feel I've had to learn the hard way with each mistake I've made in races. Every race, however, I've learned a little more and have improved a lot so to end the season with a 3rd place finish was a huge step towards my dream. Reaching the podium at points in the 2016 season felt almost unobtainable and was giving me feeling of self doubt. Finally things started to come together for me in Colombia and now can see my potential again giving me great hope for the 2017 season.
RACE STATS Summary
 TOTAL
SWIM
BIKE
RUN
Calories burned
2773 kcal
Calories burned
298 kcal
 Calories burned
1492 kcal
 Calories burned
938 kcal
Distance
113.30 km
Avg. heart rate
178
Normalized power
178 W
Avg. pace
04:33 min/km
Avg. heart rate
179 bpm
Avg. stroke rate
80 strokes/min
Avg. speed
35.8 km/h
Avg. cadence
94 steps/min
Duration
04:35:26
Avg. cadence
88 rpm
Running Index
57
Fat percentage of calories
40%
There are several things I can take away from this race.
I burned over 2,700 calories in 4.5 hours. I burned 298 in the swim, 1492 on the bike and 983 on the run. This helps me plan out my nutrition before and during the race in order to get enough calories in. I learned how much heat and warm water temperature will effect my heart rate and calorie consumption during races. I am able to track my power on the bike and see when or if I've slowed down my pace in order to adjust my nutrition in the future.
My Running Index (57) was really affected by the heat as I train in the 70's. Running Index is calculation based on heart rate and speed. Having Polar by my side is a game changer for me and helps me understand where I can get the most out of my training and nutrition.
If you liked this post, don't forget to share so that others can find it, too.
Or give it a thumbs up!
I like this article
Please note that the information provided in the Polar Blog articles cannot replace individual advice from health professionals. Please consult your physician before starting a new fitness program.