Serene™ breathing exercise
Relax your body and calm down your mind
Serene™ is a guided deep breathing exercise that helps you relax your body and mind and manage stress.
Stop and breathe
Deep breathing is known to be an easy and efficient way to manage stress, build resilience and improve focus. The Serene breathing exercise invites you to take a moment to yourself to relax and calm down.
Control your stress levels
Mindful breathing helps you unwind and shut down your body's stress response.
Reap the long-term benefits
When you do the Serene breathing exercise regularly, it can help you manage stress, improve the quality of your sleep and give you a sense of improved overall well-being.
Make deep breathing a habit with Serene
Serene is more than a breathing timer: it makes sure you get the most out of your breathing session.
Easy-to-follow guidance
Serene guides you throughout the exercise: the animation on your watch screen and the vibration feedback help you maintain a regular slow breathing rhythm.
Real-time feedback
Serene measures your body's response to the exercise and gives you real-time biofeedback on how you're doing.
See the effects
After the exercise, you get a summary of the time you spent on the three serenity zones. The higher the zone, the better the synchronization to the optimal rhythm. The more time you spend in the higher zones, the more benefits you can expect to feel in the long term.
The science
Mindful breathing is known to have proven health benefits. Regular diaphragmatic breathing sessions help build resilience and reduce cumulative effects of stress in the body.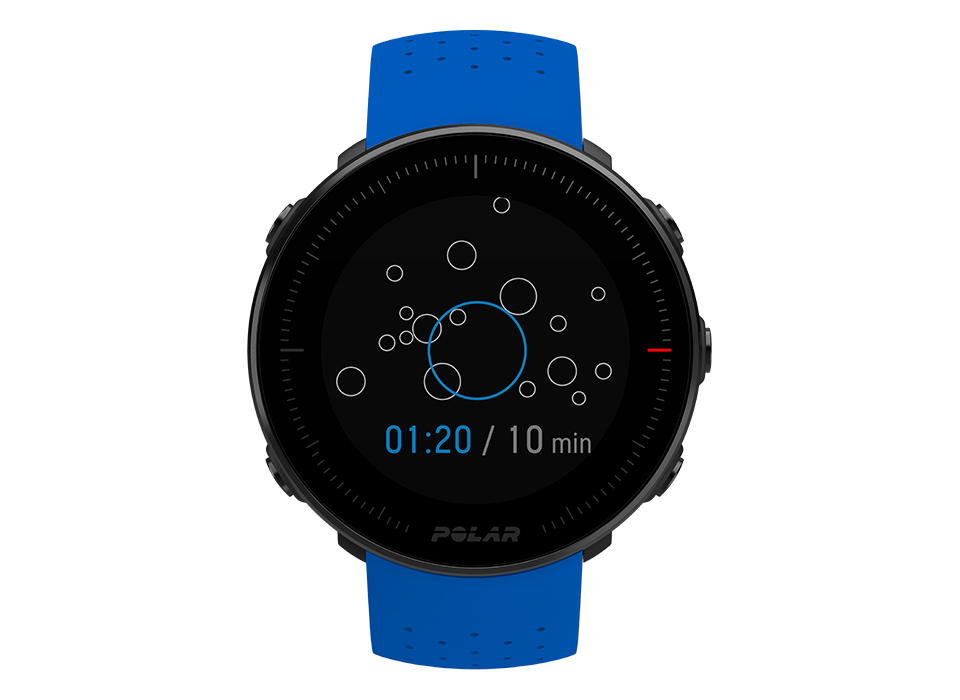 How Serene works
Serene guides you to breathe at a slow, regular rhythm – six breaths per minute, which is the optimal breathing rate for stress-relieving effects.
When you breathe slowly, your heart beat starts to synchronize to the rhythm of the breathing and your heart's beat-to-beat intervals vary more.
Compatible products