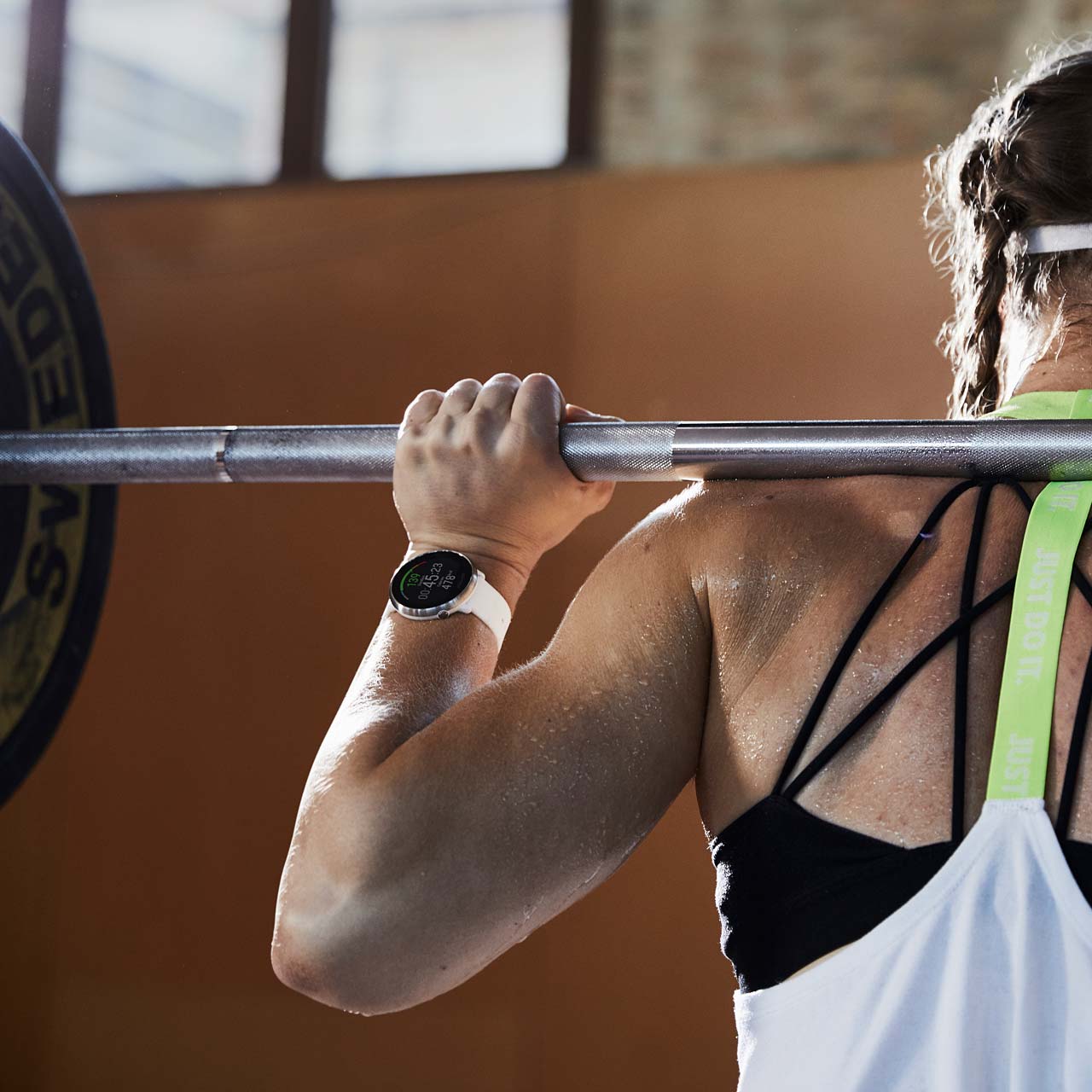 Polar Ignite
Fitness watch with GPS and wrist-based heart rate
Polar Ignite is a waterproof fitness watch with advanced wrist-based heart rate and integrated GPS. This new-generation workout partner helps you become your true potential and push your limits the right way. Polar Ignite offers you a full view of your day and guidance towards a more balanced life.
Meet your all-in-one training buddy
Polar Ignite is a versatile workout partner that takes care of the planning for you.
Work out without burnout
No more wasting time looking for the right workout plan for the day – the FitSpark™ training guide offers ready-made on-demand workouts that match your recovery and readiness.
Learn more
Get more out of your fitness class
Take your group exercise experience to the next level – track your heart rate, find out how many calories you burned and see a summary of your workout afterwards.
Track your runs, walks and rides
Polar Ignite is a great training partner for running, cycling and other outdoor workouts: the integrated GPS tracks your speed, distance and route.
Discover the ultimate training platform
The Polar Flow app and web service is your automatic workout log, the home of your sleep and activity data and the place for you to track your progress.
Learn more
Make the most of your day
On top of the essentials, such as daily activity tracking, steps and calories, Polar Ignite gives you detailed insights to recovery and readiness.
Build the day on the night
The Nightly Recharge™ recovery measurement shows how well you recover from stress and training during the night and helps you make optimal choices during the day.
Learn more
No sleep, no glory
Follow your sleep stages and get detailed sleep insights with the new Sleep Plus Stages™ sleep tracking.
Learn more
Breathe and focus
Relax your body and calm down your mind with the new Serene™ breathing exercise.
Learn more
Designed to adapt
Polar Ignite's lightweight and sleek design is optimized for 24/7 use. You can wear it around the clock, and it blends in with both your workday look and your training gear.
No limits with your look
Match your Polar Ignite to any style or look: it's compatible with any standard 20 mm watch straps.
Enjoy the simplicity
The color touchscreen and the 1-button interface make Polar Ignite easy to use.
Features and technical specifications
Features
Feature highlights
Integrated GPS
Track your speed, distance, route and altitude.
Advanced wrist-based heart rate *
Polar Ignite tracks heart rate with the Precision Prime™ sensor fusion technology.
Nightly Recharge™
See how well you recover from your day during the night. Learn more
FitSpark™ daily training guide
Get ready-made daily workouts that match your recovery, readiness and training history. Learn more
Sleep Plus Stages™
Follow your sleep stages and get insights to your sleep quality. Learn more
Serene™ breathing exercise
Relax your body and calm down your mind with the help of a guided breathing exercise. Learn more
Phone notifications
Stay connected with notifications from your phone. Get alerts for incoming calls, messages, emails, calendar events and more.
Swimming metrics
Follow your progress in the pool – Polar Ignite automatically detects your heart rate, swimming style, distance, pace, strokes and rest times.
Sport profiles
Polar Ignite supports over 100 different sports. Add your favorite sports to your watch in Polar Flow.
Works with Polar Club
If your gym uses the Polar Club group heart rate system, you can use Polar Ignite to display your heart rate on the screen.
Other Smart Coaching features
Polar Flow
Tech specs
In the box