Accessories for heart rate monitors, fitness trackers, and cycling sensors
Enhance your training experience and achieve a more complete understanding of your performance. With Polar accessories you can upgrade your heart rate monitor or mobile application.
Select your product and find out which one is most suitable for your training.
A comfortable heart rate sensor strap which you connect via bluetooth to your fitness app or training device. Monitor your real-time, accurate heart rate while you train, review and analyze it during or after workouts. You can use your Polar H7 strap with a number of Polar products as well as other compatible gym equipment. 92049654
$79.95
Buy Now
More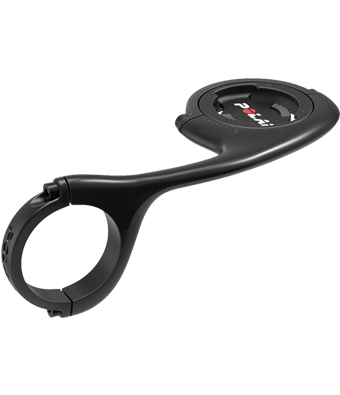 Thanks to its adjustable, aerodynamic and slim design, Polar Adjustable Front Bike Mount is a perfect fit for challenging rides. It gives you the best viewing angle and easy access to your bike computer at all times. Plus it only takes up a small space on your handlebar. You can attach the unit in any direction you'd like either around the handlebar or the stem of your bike.
$29.95
Buy Now
More
The Stride length sensor with Bluetooth® Smart is for runners who want to improve their technique and performance. Track your speed, distance and stride length with the Polar Beat app, whether you are running on a treadmill or on the muddiest trail. Attach the Stride length sensor to your shoe and enjoy your training! 91046786
$79.95
Buy Now
More
The Stride length sensor with Bluetooth® Smart is for runners who want to improve their technique and performance. Track your speed, distance and stride length with the Polar Beat app, wheth...

$79.95

Buy Now More