GPS athlete tracking solution
Polar Team Pro | GPS based performance tracking for team sports.
Polar Team Pro combines GPS and motion tracking technology with heart rate monitoring to create the ultimate solution for player performance tracking in team sports. Follow your team's training in real time on your iPad. Get invaluable and accurate training data for analysis for everyone in your coaching staff.
Meet our Customers
150+ NCAA Teams
50+ Pro Soccer Teams
13 NFL Teams
5 NBA Teams
5 NHL Teams
See Polar Team Pro in action
Polar Team Pro features
Take your team to the next level
Polar heart rate zones
Monitor your team's effort and performance and make sure your team trains at the right intensity level at each training session.

Individual training
Combine the data from your team sessions with the data from each player's personal workouts to get the full picture of each player's training. You'll also be able to view their daily activity, sleep and recovery status.
Polar speed zones
Speed zones allow you to define the intensity of a training session with speed or pace. You can edit the zones in the Team Pro web service. Speed zones are customizable for different sports.
Sprints
Monitor the number of sprints each player takes during a training session.

Training load
The Training Load value makes training sessions easily comparable. You get a training load value from each training session, and you'll be able to see how a short high intensity session compares to a longer low intensity session. Training Load also gives you an estimate of recovery time.
Recovery Status
Recovery status is an estimate of a player's state of recovery. It is based on the cumulative load from training and daily activity and it helps find the right balance between training and rest.
Polar Team Pro Sensor
The Polar Team Pro Sensor collects live data from your team's training and delivers it to the Team Pro app on your iPad. The sensor monitors heart rate and heart rate variability and tracks movement with GPS and a motion sensor.
Polar Team Pro shirt
The Polar Team Pro shirt comes with integrated heart rate measurement. It has a designated pocket for the Polar Pro sensor. The fabric is comfortable to wear and transfers moisture away from the skin.
Polar Team Pro Dock
The Polar Team Pro Dock syncs offline training data from the Polar Team Pro sensors to the Team Pro app on the coach iPad. You can also use it to recharge both the Polar Team Pro sensors and the iPad.
Polar Team Pro web service
Analyze your team's performance, customize their training and get better results with Team Pro web service, our cloud-based software and database solution. Available in 19 languages.
Polar Team Pro app
Monitor your team's real-time training data, compare players, get training summaries and analyze performance right after a training session. The Polar Team Pro app supports live performance data for up to 60 players.
Polar Team Pro Sensor
Integrated GPS, 10Hz
MEMS motion sensor, 200Hz (Accelerometer, gyroscope, digital compass)
Memory up to 65 hours
Rechargeable 390 mAh lithium polymer battery
Battery duration up to 10 hours
Recharging (from empty to full) 3 hours
Sensor dimensions: 36 mm (1.42 in) x 68 mm (2.68 in) x 13 mm (0.51 in)
Weight: 39 grams (1.38 oz)
Water resistant: up to 30 m
Operating temperature: -10 °C to +45 °C (14 °F to 113 °F)
Sensor materials: ABS, ABS + 30% GF, PC, stainless steel
LED display with information of player number, data sync and battery
Bluetooth Smart
Range Up to 200 meters
Polar Team Pro red soft strap compatible
Polar Team Pro Shirt compatible
Updatable firmware
Polar Team Pro Dock
Rechargeable 2800 mAh lithium polymer battery
20 sensor slots per dock
Updatable firmware
Compatible devices: iPad Air, iPad Air 2, iPad mini, iPad mini 2, iPad mini 3, iPad with Retina display, iPad (4th generation)
Polar Team Pro Soft Strap
Weight: 30 grams (1.06 oz)
Strap materials: 38% Polyamide, 29% Polyurethane, 20% Elastane, 13% Polyester
Color: Red
Polar Team Pro Shirt
UPF 50+ SUN-BLOCK
Machine wash in 40 °C (114 °F), no dryer
Sizes: S, M, L, XL, 2XL, 3XL
Color: Light grey
Media
Coaches all over the world have discovered how Polar technology can help them track and analyze player performance throughout the season. Read their stories and learn how you can benefit of Polar Team Pro GPS based athlete performance tracking in your organization.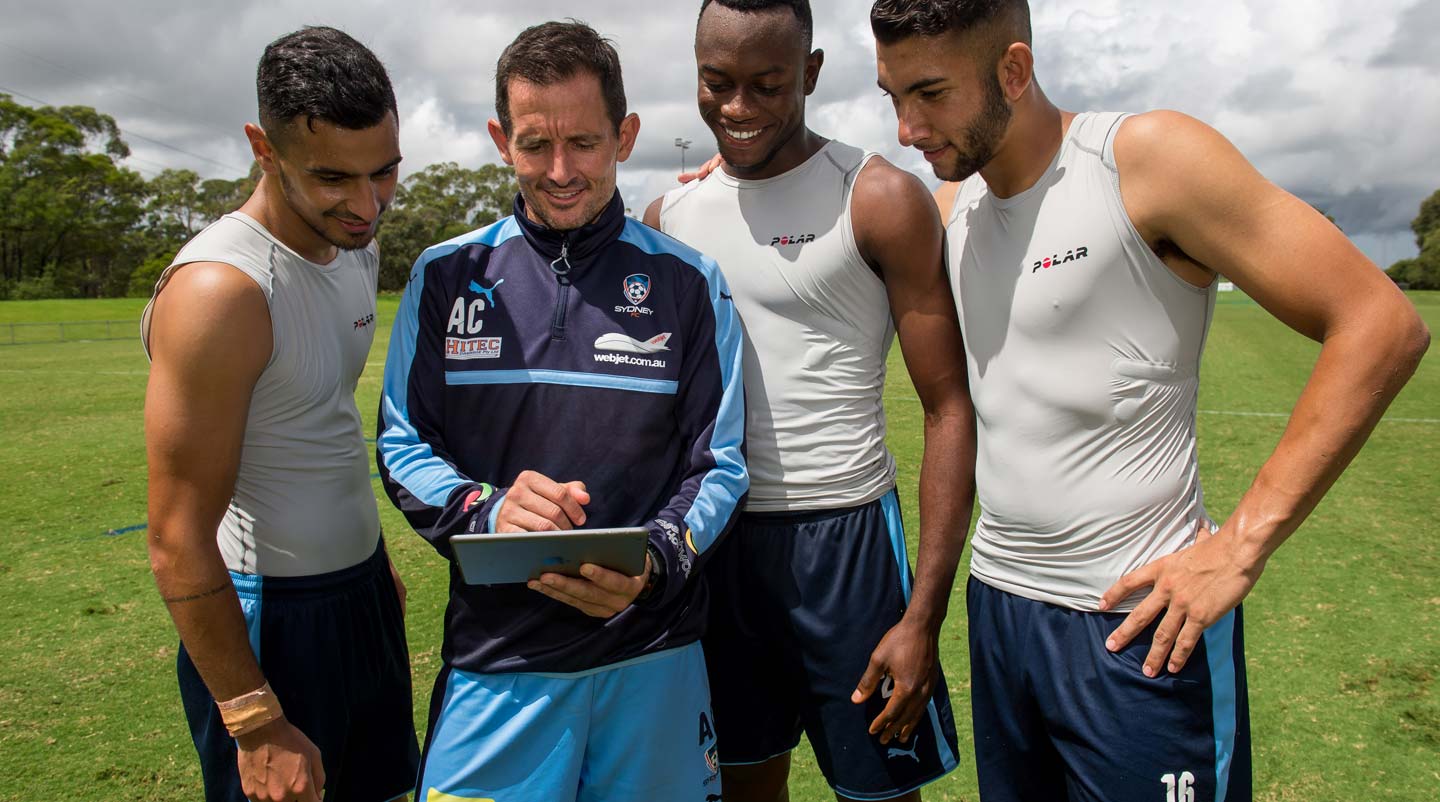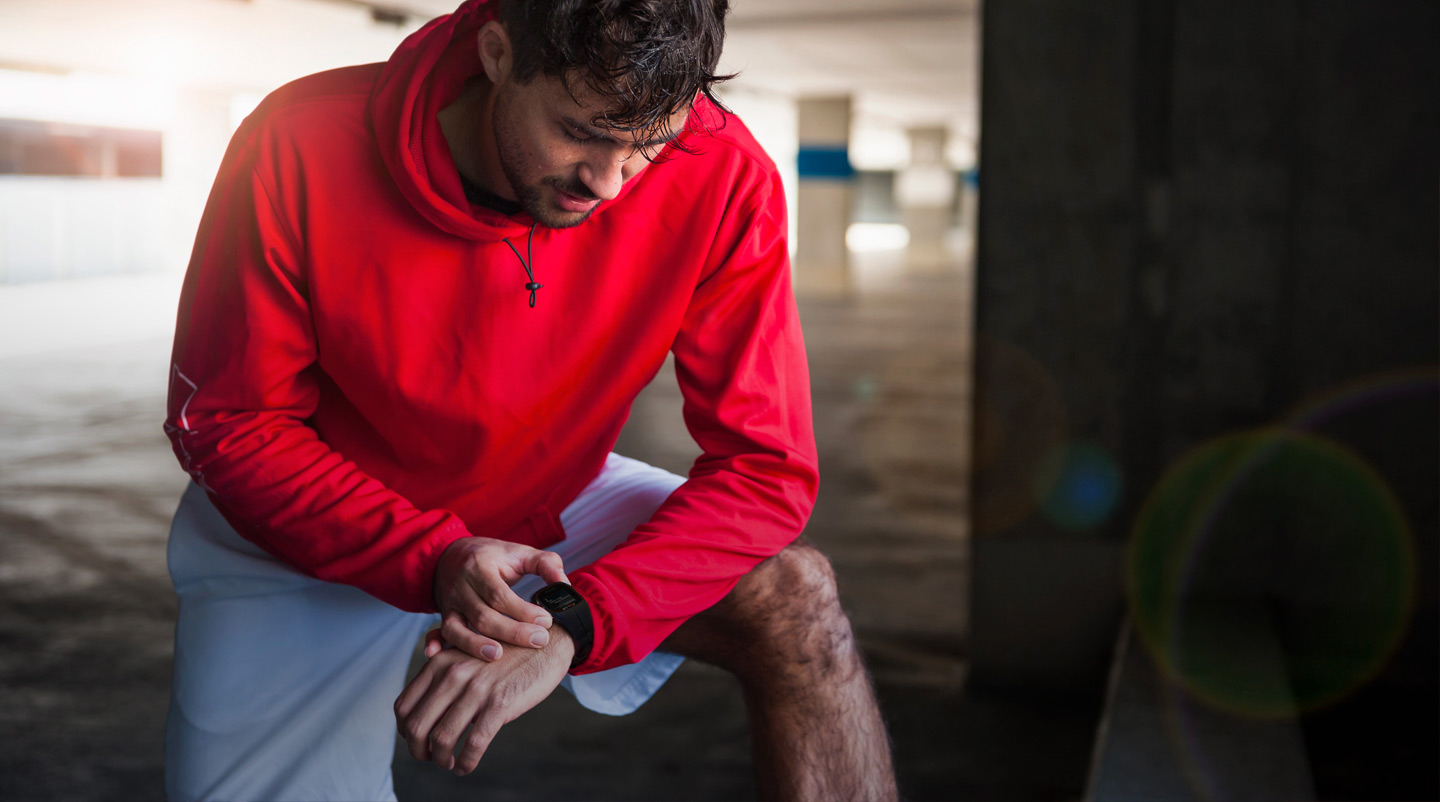 Polar Team Pro

Polar Team Pro Sensor

Polar Team Pro Shirt

Measure

App and web service

Individual training
Polar Team Pro solution
The days of heavy lifting are over. Polar Team Pro GPS athlete tracking solution offers a convenient mobile setup. Player sensors and the iPad compatible data transfer dock are all you need to track your players performance. No additional base stations or system setups are required.
Small but mighty
A true engineering marvel. At mere 39 grams Polar Team Pro Sensor is the world's smallest and lightest all-in-one team sports performance sensor. Despite the small size it's a real powerhouse packing a high frequency 10 Hz GPS, 200 Hz motion sensor and heart rate technology with one second data recording in a single device. All data is broadcasted live via Bluetooth Smart technology to your iPad with a 200 meters range outside on the open field or indoors.
Ultimate wearability
Polar Team Pro Shirt men's base layer comes with seamlessly integrated sensors to monitor heart rate and sensor pocket located on the upper back for optimal GPS reception. The second skin fit ensures constriction-free movement on the field and the specific body moisture system keeps players cool no matter what challenge the game throws at you. The garment also blocks the damaging effects of ultraviolet rays so players can concentrate in the heat of the game.
Measure everything
Polar Team Pro is the perfect athlete performance tracking solution that measures all the data you'll ever need as a coach to get the best out of your team with utmost precision. Track your players' positioning with GPS, measure speed and distance, accelerations, number of maximum sprints as well as distance on dedicated speed zones.
Knowledge is power
Polar Team Pro iPad app and web service are your ultimate tools for evaluating, planning and monitoring your team's training. Analyze everything on the go or after training. See player movement patterns with positional heat maps and get a better understanding of how they are working together as a team. Gain deeper insight into your team's performance and long-term progress in the web service. Create informative reports with powerful filtering and search options.
On the right track 24/7
Link your players' individual accounts to Polar Team Pro and take advantage of the science behind optimized individual training. When your team uses compatible Polar devices such as M400 and V800, you can gain a thorough understanding of your players' overall condition. Find the perfect balance between training and rest and get a true picture of your players' recovery status before getting out there again.
See Polar Team Pro in action
Start today
Get Polar Team Pro set for your team
Get a quote
Get started
Ready for action?
New to Polar Team Pro? Get started with these useful videos.
Support
Need help?
Visit the official Polar Team Pro tech support page with support information for both hardware and software.
Product support
Contact our dedicated Customer Care for personal assistance with Polar Team Pro related issues.
Contact us