Polar and Les Mills | Join the tribe
Polar and Les Mills have joined forces to create a fitter and healthier planet. With Polar A370, the LES MILLS Edition wristband, and LES MILLS™ workouts as Polar sport profiles you can be sure to catch every sweaty minute. And there's more: you can even share your experience with the world. Just add your favorite workouts to your Polar A370 and get started.
Polar A370 - Stay on the pulse
GET TO KNOW YOUR HEART
Water resistant fitness tracker with continuous wrist-based heart rate.
KEEP ON THE MOVE
When you're working out, heart rate guidance helps you train at the right intensity and drives you towards your fitness goals.
BE ACTIVE AND RE-ENERGIZE
Understand your activity and sleep patterns to support your overall health and wellbeing.
Polar A370 LES MILLS Edition wristband
Boost your workouts with Polar A370 and the LES MILLS Edition wristbands. Heart rate tracking helps you train at the right intensity, avoid undertraining and overtraining, and reach your goals faster.
Buy now
Discover the Polar sport profiles for LES MILLS workouts on Polar Flow.
Track your LES MILLS workouts with your Polar fitness tracker and LES MILLS sport profiles. Add your favourite workout profiles to your fitness tracker in Polar Flow and get started! Les Mills Master Trainer Michael Steenhouwer shows you how to do this.
Watch video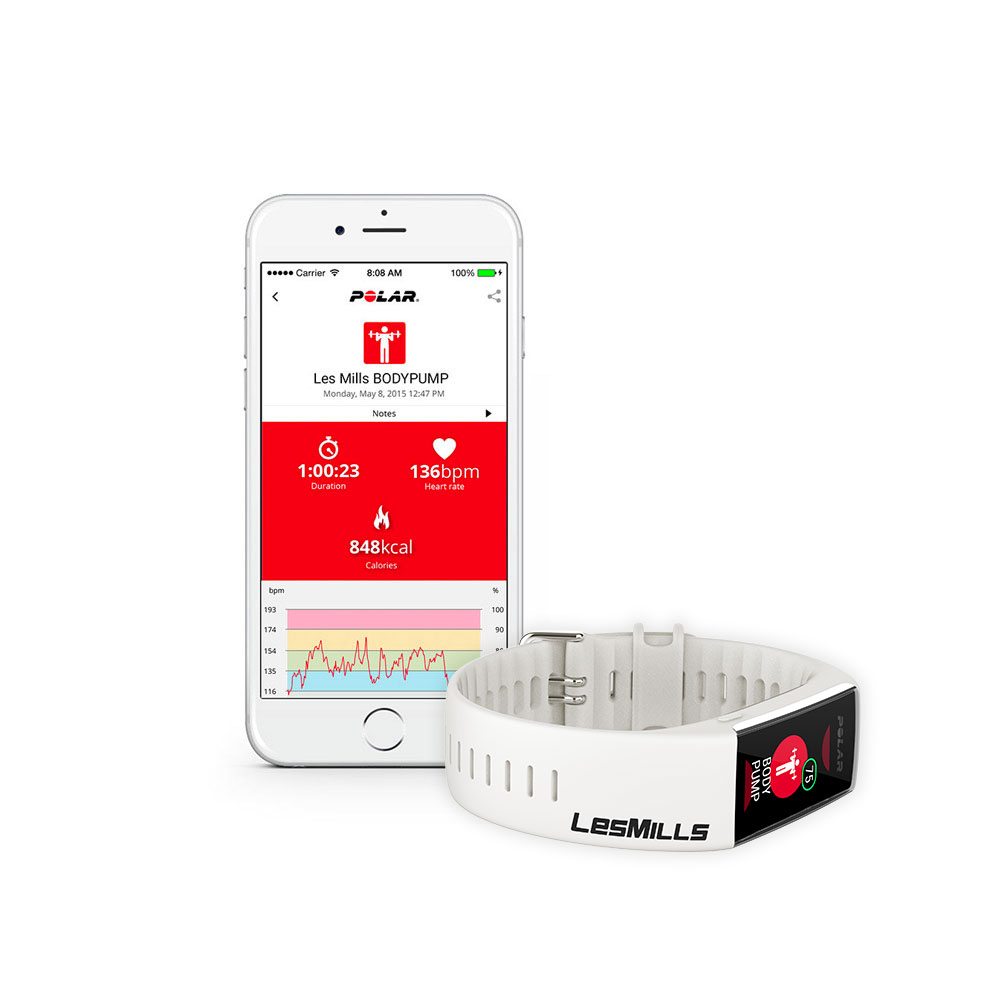 Discover the world's most popular workouts.
Every week millions of people get moving with LES MILLS. With workouts spanning everything from strength training to dance, yoga, martial arts, HIIT and more, there's a LES MILLS™ workout for everyone.
Learn more
New to LES MILLS Workouts?
Try them at home with LES MILLS On Demand and your Polar fitness tracker.
Learn more
Join the party with LES MILLS, Reebok and Polar at LES MILLS Live.
Come experience the world's biggest fitness parties in 2017. LES MILLS Live is a tour that will get thousands of people moving at events around the world from London to Shanghai.
Learn more