Team Sports
Polar wearable technology for sport teams
Polar real-time player monitoring and player tracking systems let you monitor player fitness on-the-go throughout the season and reduce injuries with smart team sports tracking tools both online and offline.
Get to the heart of your team's performance.
Player monitoring for elite team sports
With over 10 years of experience in team performance tracking systems for elite sport teams, Polar player tracking and smart clothing technology offers state-of-the-art tools for teams all over the world.
150+ NCAA Teams
50+ Pro Soccer Teams
13 NFL Teams
5 NBA Teams
5 NHL Teams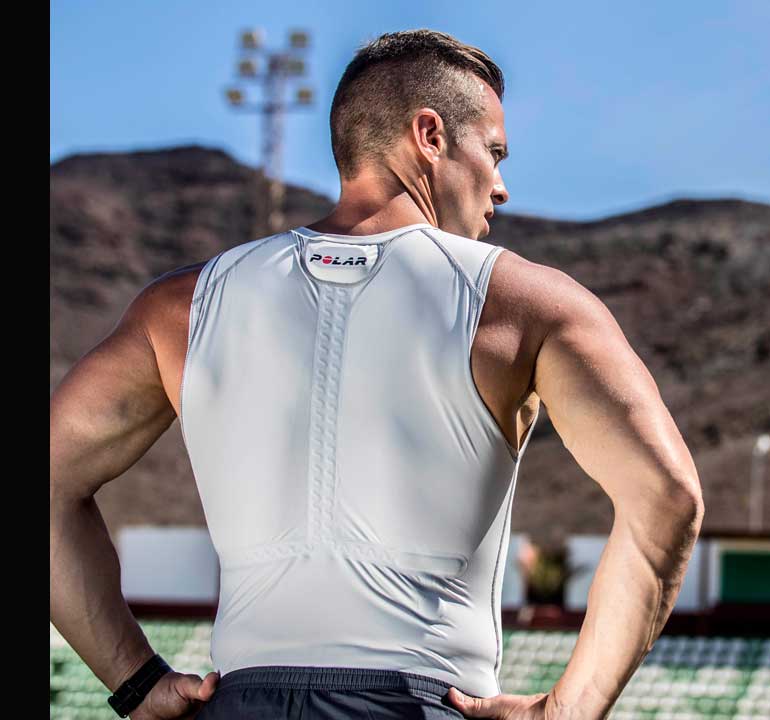 Polar Team Pro
GPS player tracking system for team sports
Polar Team Pro is a player tracking system that combines wearable technology, GPS and motion tracking with heart rate monitoring to create the ultimate performance tracking solution for team sports. Real-time player monitoring gives you invaluable and accurate training data for analysis for everyone in your coaching staff.
Leave nothing to chance.
Learn more
Polar Team
Wearable technology for indoor team sports
Polar Team player monitoring system shows your players' accurate real-time heart rate data in every indoor sport. Take advantage of easy to use player tracking analytics and make objective decisions throughout the season.
Coach your team to be the fittest in your league.
Learn more
Media
Coaches all over the world have discovered how Polar technology can help them track and analyze player performance throughout the season. Read their stories and learn how you can benefit of Polar Team Pro GPS based athlete performance tracking in your organization.
Find Your Solution
Train with the best player tracking wearable technology
Just like you, we're dedicated to be the best at what we do. Polar has a proud heritage in offering world-class wearable technology based player tracking systems used by elite teams in NCAA, Pro Soccer, Rugby, NFL, NBA and NHL. To keep you always one step ahead of the competition, we are constantly developing our products and services together with top universities around the world.
Contact us
| Features | Team Pro | Team |
| --- | --- | --- |
| Heart Rate | | |
| Calories | | |
| Heart Rate Zones | | |
| Heart Rate Variability | | |
| Training Load | | |
| GPS | | |
| Speed | | |
| Distance Covered | | |
| Distance in Speed Zones | | |
| Sprints | | |
| Running Cadence | | |
| Heatmaps | | |