Being fit, healthy and recovered – that's what Polar advocates as that's what we know about. We believe (and know based on our research) that everyone can benefit from support in getting fitter and healthier, not only hardcore athletes.
While competitive sports offer great achievements and emotions as well as entertainment, there's also the everyday side of things, and that's no less important.
From day to day, we all benefit from being more active, healthier and fitter, but getting there requires doing the right things (right).
That's where our core expertise lies – and something we can help everyone with, especially now as he recent global pandemic has led to many prioritizing their health and well-being in a new way.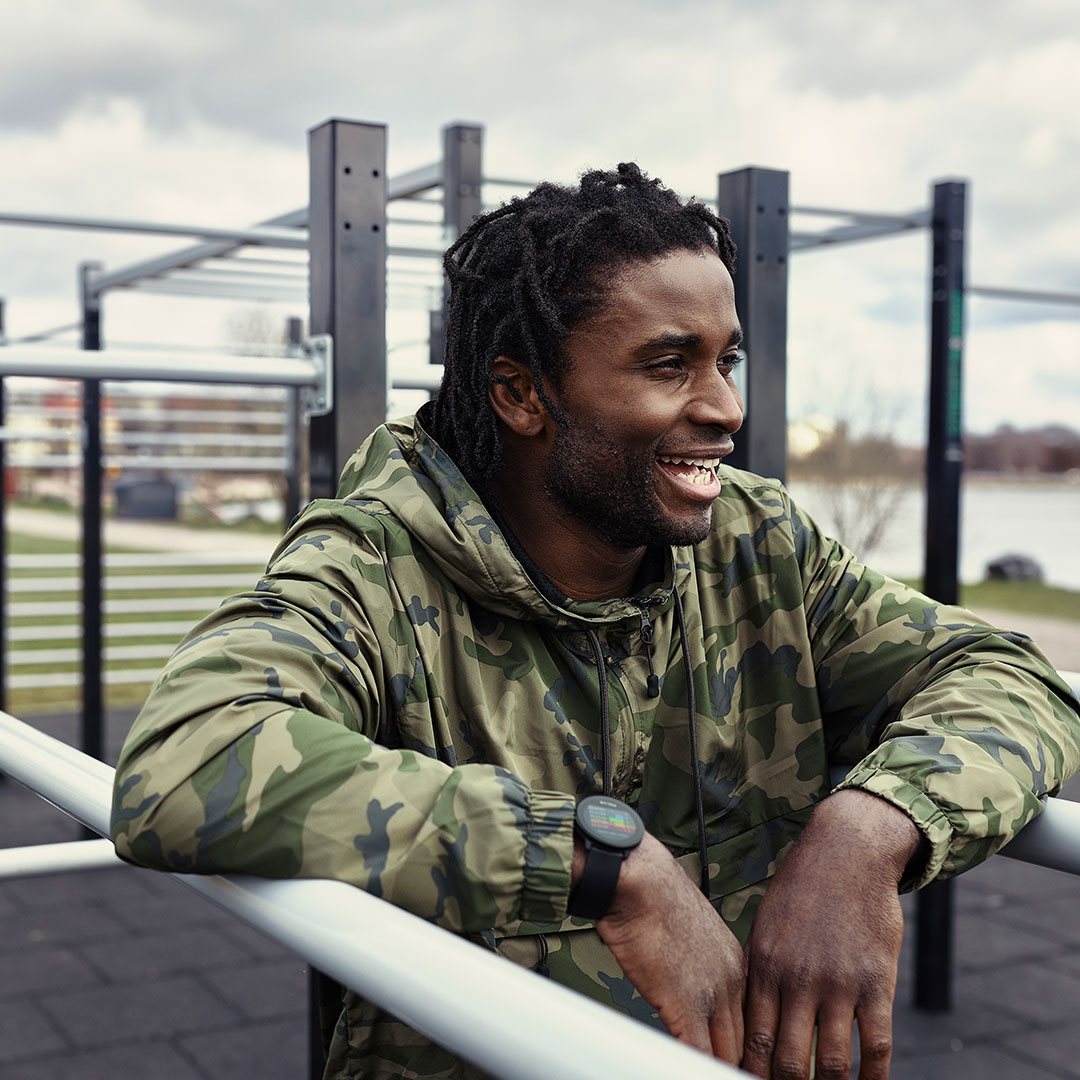 It's All About The Whole
We wanted to make better fitness, health and recovery attainable for everyone, in a format that is easy to use and pleasing to the eye.
So, we set out on a mission to create a fitness watch that works for everyone, that has everything you need and nothing you don't.
What we had in mind was a watch that supports fitness, health and wellbeing and guides training, recovery and everyday activity. After all, it's about the whole: the big picture that consists of much, much more than just workouts.
Tracking your workouts only isn't enough.
Working out is a part of life, not separate from it, so we need to consider all the bits and pieces in our lives and make them work together.
Completing The Equation
The fact is, if you're not recovered, your body won't be able to take in the benefits of training. That's why rest and recovery are key to gain results from working out.
But, if you're one of those who like to sweat with data, you need a fitness watch that has your back 100%. Your workout buddy on your wrist has to be precise, easy to use and has to support you to do your workouts.
Ideally, your fitness watch guides you and suggests what is best for you each day, based on your fitness level, training history and recovery status.
So, to offer you all that, we took our best and most loved features into a new fitness watch that genuinely serves everyone, and perhaps most importantly, is attainable for everyone.
Those features incorporate the years of expertise and industry knowledge that we have at Polar, everything we know (because we've done our research) about sports science, physiology, physical activity, rest, recovery and exercise.
We're bringing them to serve athletes and exercisers alike because, as said, better fitness, better health and better recovery belong to everyone.
Meet The Polar Unite Fitness Watch
As a result of all this work, we introduce the Polar Unite fitness watch – an ultra-light and slim fitness watch for those only getting started with fitness and for experienced exercisers getting back to fitness after a break.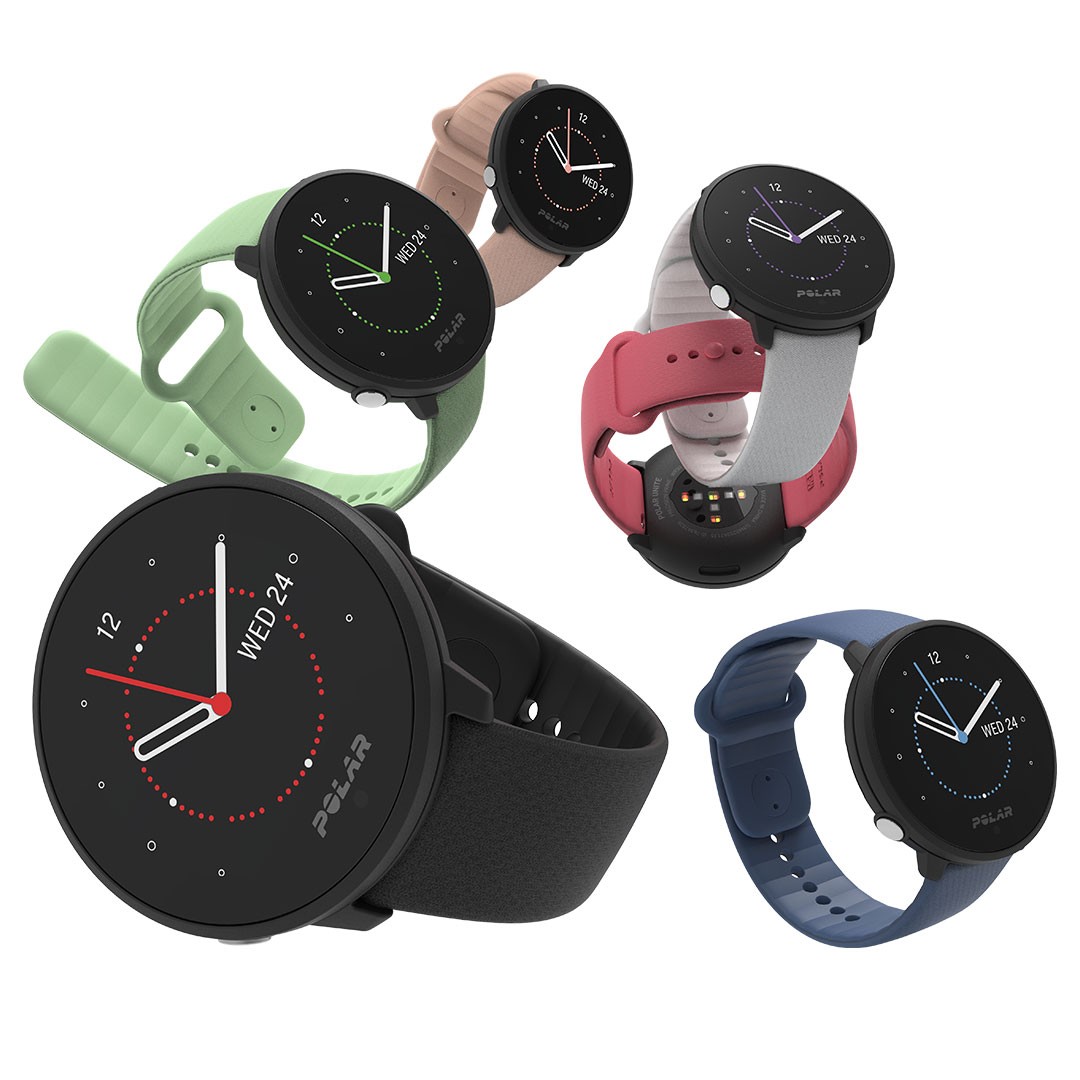 Polar Unite offers a perfect blend of technology and reality, giving you freedom to focus on your fitness and wellbeing without any guesswork on where to start and how to keep going.
Polar Unite comes with Polar Flow, the home of all your data and huge amounts of interpretations of it, available both on your mobile as an app and on the web for deeper diving.
Polar Unite is optimized for 24/7 use, both in terms of design and features. That's because the other 23 hours before and after your workout, matter at least as much as the workout.
Recharge And Repeat – Track Your Sleep and Recovery
The new Polar Unite measures your sleep and recovery with the Sleep Plus Stages™ sleep tracking and the Nightly Recharge™ recovery measurement. These are the bread and butter, the basis of knowing where you are physically speaking each day and where you can go each day.
Sleep Plus Stages gives you a full breakdown of your sleep, including sleep stages and the amount and quality of your sleep. To improve your sleep, you need to track it on a regular basis. That way you will start to see patterns and learn to identify factors that may affect your sleep in a negative manner. All these findings help you improve your sleep in the long run.
Nightly Recharge sheds light on how well your body was able to recover from the strain caused by training and other demands of your day. It helps you make the most of your days even when your resources are low and gives its input to the FitSpark™ daily training guide so that the workout plans FitSpark tailors to you always correspond to your recovery and fitness level.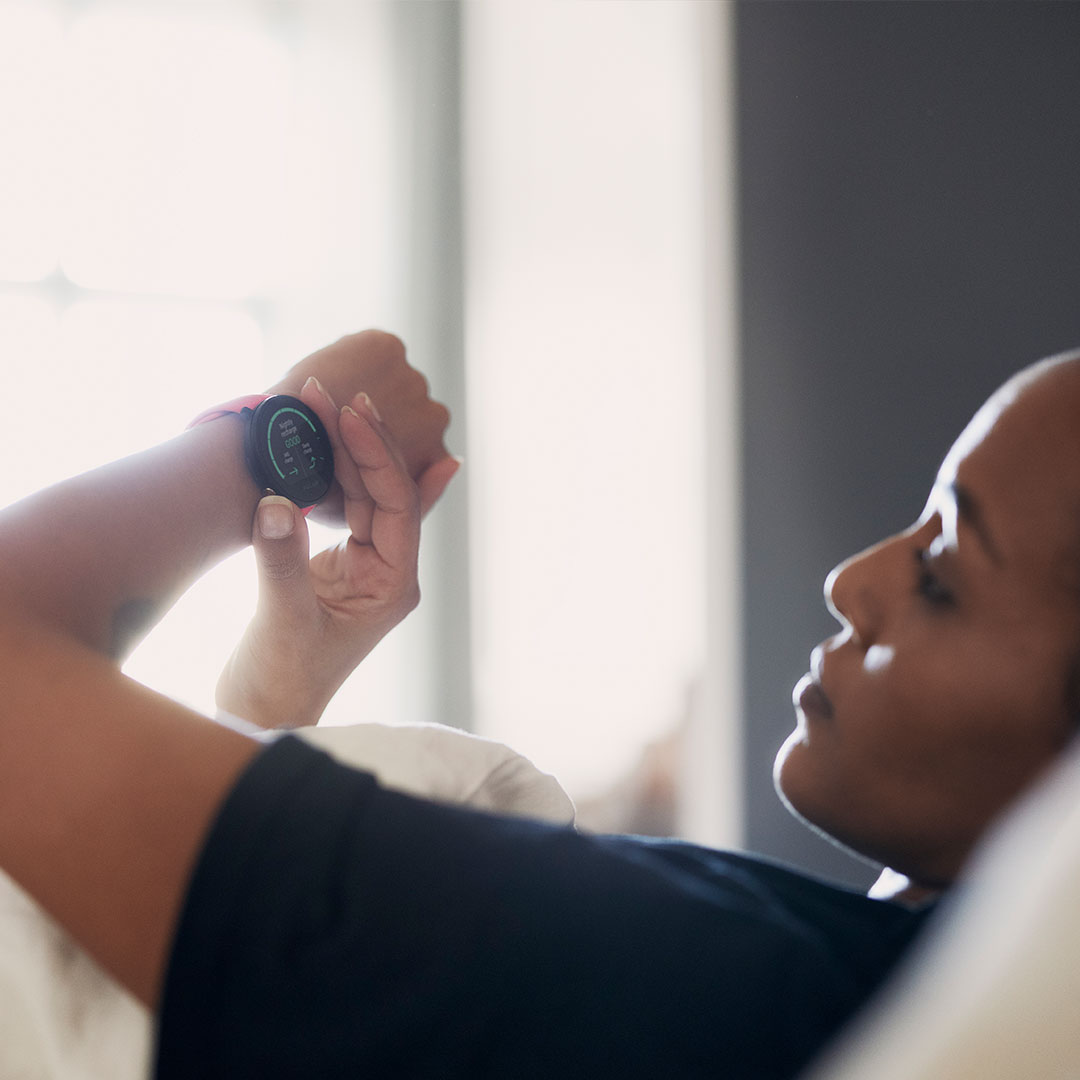 Leave Guesswork Behind
One of the absolute highlights of Polar Unite is the FitSpark daily training guide. Thanks to FitSpark you can forget about workout planning stress and leave behind all the guesswork regarding what kind of workout you should do and when exactly you should do it. FitSpark makes sure your workouts will always be beneficial and have a constructive effect on your fitness and wellbeing.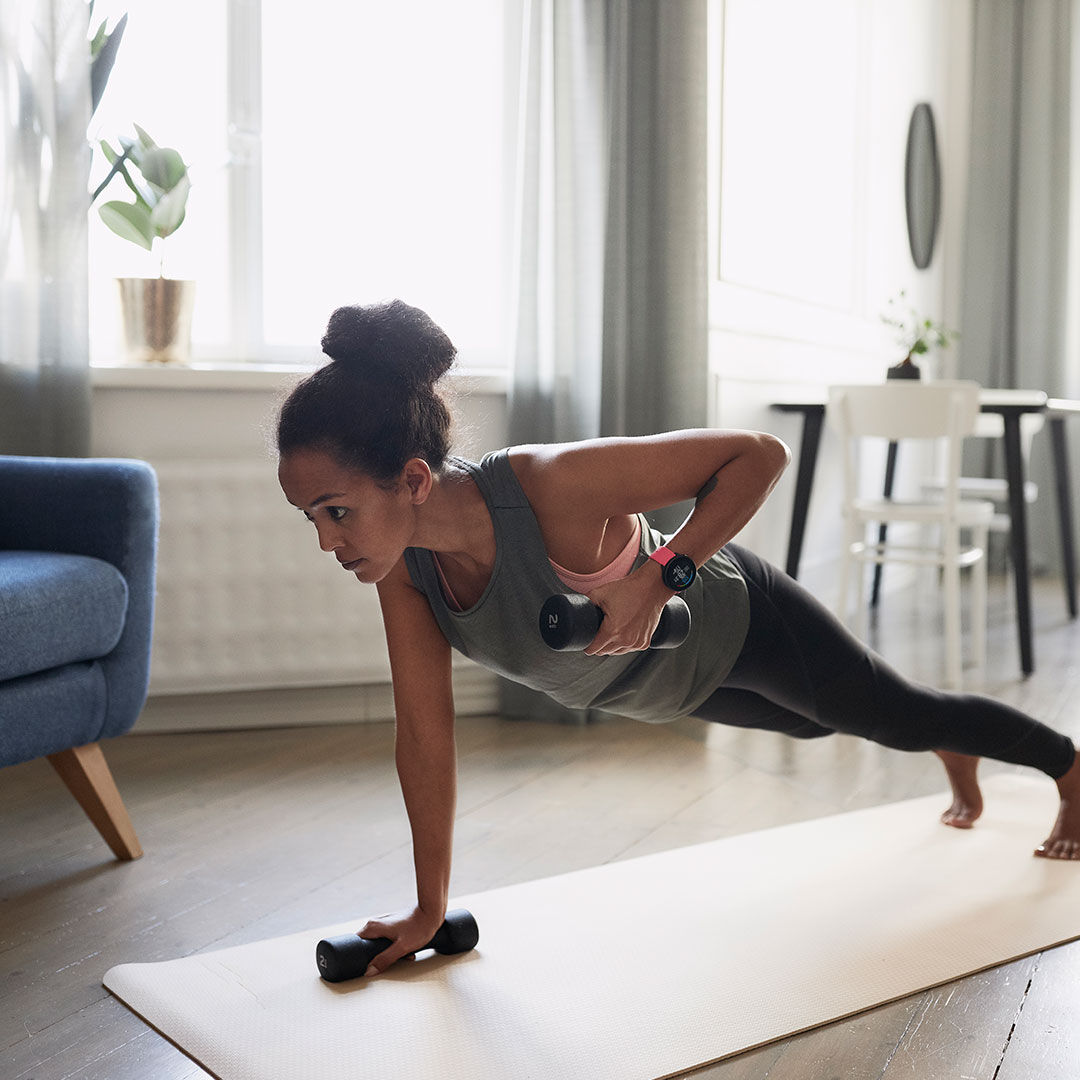 There will inevitably be days when you're tired or otherwise strained, due to the various demands of your daily life. FitSpark takes all this into account and makes sure you don't add to the strain with training but rather relieve it with exercise on a suitable intensity level.
And when your resources are higher again, FitSpark suggests workouts that are more demanding but still, and always, suit your readiness level.
To put it another way, FitSpark helps you put in the correct amount of effort: not too much and not too little either. Polar data reveals that many spend on average 40% of their time in the two highest HR zones.
Doing a majority of training with high intensity can be very taxing on the body and, in fact, become counterproductive. To see progress, working out at the lower HR zones is very important as this creates the basis for your fitness.
Improving fitness takes time and requires a long-term perspective – and low-intensity training.
The Short And Sweet Of Polar Unite
The Polar Unite fitness watch is your assistant and companion on your fitness journey, taking care of your training and recovery and helping you seamlessly combine different elements of well-being.
Polar Unite is a science-driven, reliable and easy-to-use answer to the complex question of how to get and stay fit and do the right things at the right time.
To wrap it up short and sweet, the Polar Unite fitness watch is designed to help you to:
Discover your potential.
If you liked this post, don't forget to share so that others can find it, too.
Or give it a thumbs up!
I like this article
Please note that the information provided in the Polar Blog articles cannot replace individual advice from health professionals. Please consult your physician before starting a new fitness program.