Strength Training
Strength training is a great extension to the Polar Cardio Coaching for lowering the body age with a detailed workout routine.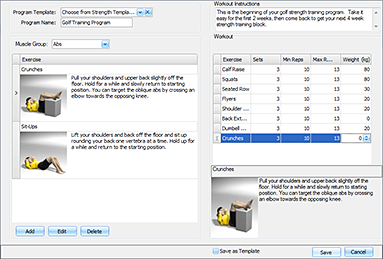 Step 1 Fitness assessment
The Fitness assessment gives an extensive description of the club member's current condition including the three main physiological areas of strength, cardiovascular fitness and flexibility as well as the assessment of body composition and blood pressure. This information works as an excellent basis for the strength training program.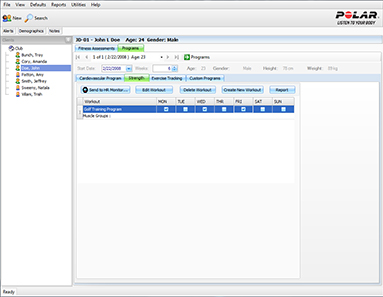 Step 2 Training program
With Strength training you can easily design a personalized workout including sets, reps, and starting weights, or choose exercises from our extensive library. This extension helps create a personal strength training program that is unique to every club member, based on their individual fitness and personal objectives of gaining more strength and muscle mass. All of this information can be quickly and easily transferred to the club member's Polar FT80 using the Polar FlowLink® data transfer unit. User settings can be easily managed and be uploaded to the training computer, so that the club member will have everything set and ready for the strength training program.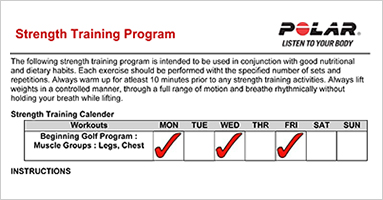 Step 3 Follow-up
After a few weeks of training, the club member comes back to download their training files from a Polar training computer into the Polar Cardio Coaching. In this reassessment, the club member gets a progress report and additional instructions for continuing the training. This will keep club members motivated and keep them coming back to your club.