Stay ahead of your competition
with Polar Team App
Polar Team specifically designed for indoor team sports.
Get it now
›
Whatever
your game
Polar Team helps you coach your team to the top – with ease. Follow your team's heart rates on screen in real time and analyze the effort of each player. With objective post-training data and sharing capabilities the entire coaching staff can follow the team's performance over time.
Polar Team
Science to support you
Analyze your team on the go with real-time data and see the progress over time. With objective heart rate data, you can give smarter guidance to your players. You can see who is tiring, who needs to work on their fitness, and who may have energy left in the tank. With this app you can coach your team to be the fittest in your sport.
Start today
Three steps to success
Gear up your players with Polar H7 heart rate sensors for live heart rate. The H7 even connects to many Polar products as well as compatible gym equipment, ideal to be used also in off-season training.
Download the free Team app and get started.
Equip

the players
Buy now
›
Set up

your team


in the app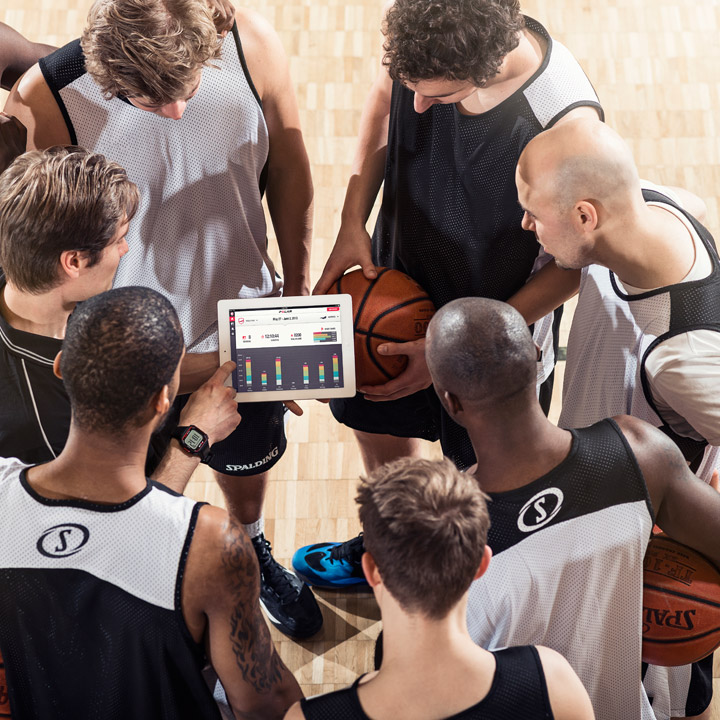 Key features
Stay in the right zone
Heart rate zones provide an easy way to monitor the intensity of training. Spot the differences and guide your players at once.
Get the most out of your team
Compare several players on screen in real time. Motivate your players by showing them their effort on the go during training.
Track, analyze and improve
After the training Polar Team app reveals objective data on your players' performance and shares reports with your players and coaching staff. Use the data to plan your next session.
Team set includes
10 X

H7 10-kits

10 X

H7 sensors

1 X

free Team app