Why I run | Running 5 ultras in 5 months
May 19, 2017
Shaun Moore is a busy 28-year-old full time paramedic student, who in between his studies and part time work also finds the time to run everyday. He doesn't run to win races, or to beat others, he simply enjoys what running gives him – a personal satisfaction. This weekend, Shaun will take great pride when he crosses the line on a personal challenge he set himself in January of this year, 5 ultra-marathons in 5 months. An amazing effort, considering Shaun began running just five short years ago. We sat down with Shaun and asked him… why running?
The Beginning: No Structure or Training
"People are often surprised to learn of my running background, in December 2012, I began running and in that same month, ran my first event. It was a 5km run, I still remember this run quite clearly as I walked at 3km and picked up a stitch shortly after. But I finished, and to me, that was the most important part."
"After this event my addiction, as I call it, started. I felt an urge to constantly better myself and push my boundaries to see what exactly I could achieve."
Shaun admits that at this time in his life, he was just running erratically without any proper structure or training. Keen to take his running more seriously, Shaun got a coach in 2014 and began a training regime to get the most out of his running.
"I still remember when my coach Nadelle declared that I had the potential to run a sub-40-min 10km."
Shaun laughed at the suggestion in disbelief. Little did he know that just months later he would run a sub-40-min 10km, several times.
The Turning Point
Fast forward to last year, 2016. Shaun was training the hardest and strongest he had ever trained in his life. The goal was the Gold Coast Marathon, with his eyes firmly focused on a strong time.
But it wasn't to be, at the 28km mark, he succumbed to cramping. He was devastated.
At this point my failure ended up being my turning point and would change the way I viewed both my running and my life.
A few weeks post marathon, Shaun agreed to pace for a close friend who was participating in 160km event (100 miles). Shaun arrived in the evening prepared to pace and support his friend through 40km (25 miles).
When he begun, his friend was at the half way mark. Shaun did his best to keep his friend moving through the cold night. They chatted and conversed as they ran the hours away.
As the sun began to rise, the two friends approached the finish line and without even realising, Shaun had ran 80km (50 miles), double his previous ever longest run.
"This realisation, was the exact moment my own personal mental barriers were broken down. I suddenly saw my running differently, and this would be the catalyst behind my 5 ultras in 5 months."
Breaking down the Barriers
Following this achievement, Shaun set his next goal, the Surf Coast Century, his first ever 100km event just four weeks later.
With no time to train properly, Shaun was keen to test himself both physically and mentally.
He would do just that.
Within the first twenty minutes, Shaun tripped on a rock along the beach and fell. With no serious or obvious injury, Shaun continued, but began to endure pain and discomfort. He would learn the next day that he had suffered cracked ribs and a mild concussion.
Shaun had pushed through the pain and mental barriers and completed the 100km run in 14 hours and 28 minutes.
Tough Times
"Upon completing this major event you'd expect me to feel on top of the world. Instead I was left feeling numb. All of a sudden I was unable to run due to my injuries and the disappointment left my body and mind feeling unsatisfied," Shaun says.
"Fast forward to a month later. I began to run again, but it was not the positive and uplifting experience I was hoping for, instead it was tougher than not running."
"I was struggling to even run 5km and I became my toughest critic. I dreaded going for runs as I would continually feel disappointed."
Run For Good
One day, after a failed training run, which Shaun had cut short, he took to Instagram and without thinking, simply wrote and shared how he was feeling at the time.
What happened immediately after changed the way Shaun viewed his running and his reasons for doing so.
"I got home and checked my phone, where I found an influx of comments and direct messages from both people I knew and people who were complete strangers," Shaun says.
We all have tough days, but we are never alone.
"At this exact moment I realised I wasn't alone and had a great sense of needing to show others they were not alone either."
The Challenge: Running 5 ultras in 5 months
And so, Shaun's challenge to run 5 ultras in 5 months was born.
He would run for the 1 in every 5 Australians that will at some stage in their lives suffer from depression and/or anxiety, raising funds and awareness for The Black Dog Institute.
When organising his donation page "Running the Blues Away", Shaun also selected to share the funds raised with Autism Spectrum Australia, supporting friends who are currently raising autistic children.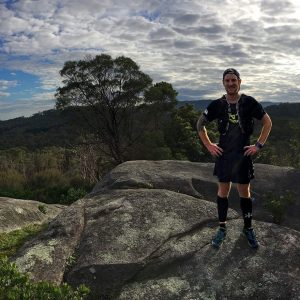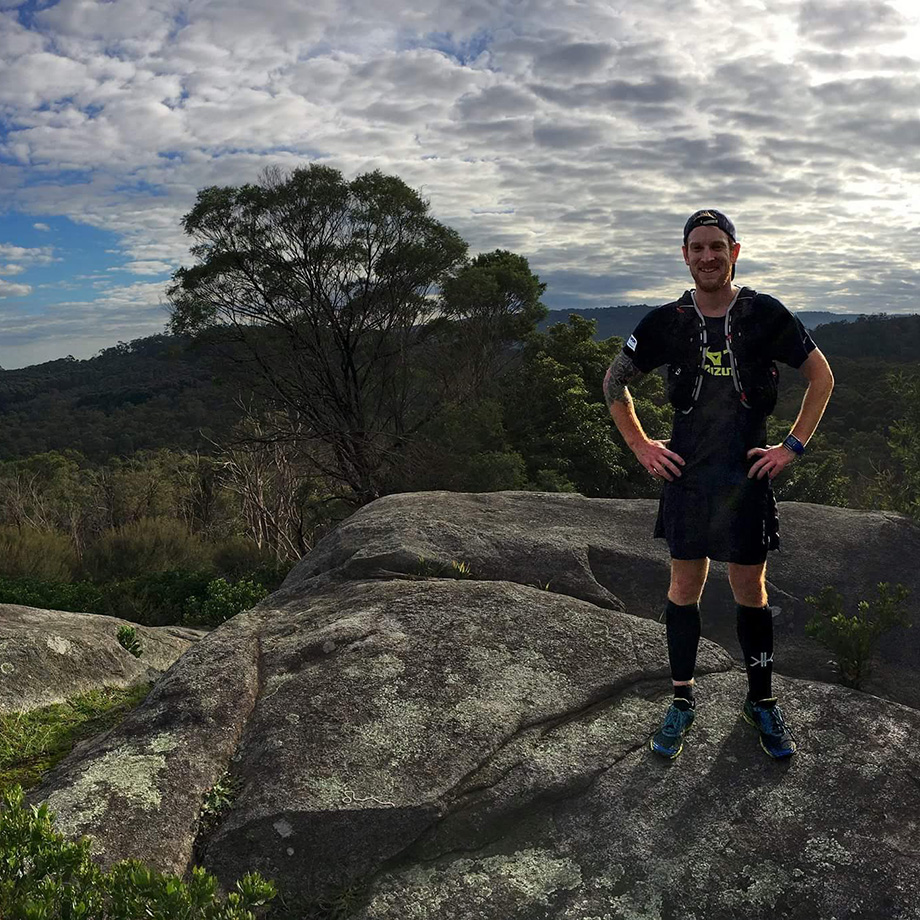 "Although my friends see their children as normal kids, the general population I've found do not fully understand how autism affects people, and so I thought it would be another amazing cause to raise awareness around."
Using his Polar V800, Shaun has tracked the four ultra marathons so far completed this year around Australia, including the 100km Tassie Trail Fest Multiday Madness in Tasmania and the Coburg 24hr in Victoria where he ran 162km and finished 5th overall.  By linking his Polar Flow and Strava account, Shaun has been able to share his movements on his website with his friends, family and fans.
This weekend, Shaun will complete his fifth and final ultra run, the Great Ocean Road Ultra and during his moments of fatigue and hurt he will remember WHY he is running and WHO he is running for.
We wish Shaun the very best of luck for his final event and commend his determined and generous nature.
---
Information in this article is not intended as medical advice and is the opinion of the featured athlete. Before pursuing any physical activity or program, you should consult with a medical professional.