With a whole new perspective, two new colors, and new features, Polar Unite is refreshed and ready to help you become the new you!
Get personalized daily workout guidance to inspire you, 24/7 heart rate and activity tracking to motivate you, and automatic sleep and recovery applications to help you understand your body better. Every shape, every size, every step of the way – everybody, unite!
It's time to live life to the fullest.
GET 100% EVERY DAY.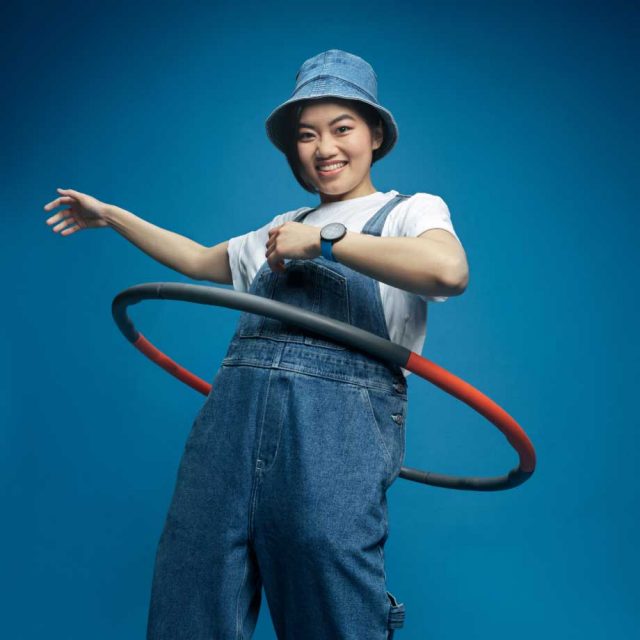 Goals are like opinions; everyone has one. Maybe your goal is to get fitter, live a healthier lifestyle, reduce your stress levels, or lose a bit of weight, but you know it's just not that easy.
It's difficult to juggle life sometimes, and finding the time, or the energy to exercise seems like an impossible task. As a company who has spent decades helping elite athletes around the world perform to the best of their ability, you may be surprised by what we say next:
You're awesome just the way you are!
You don't have to be super-human. You don't have to wake up at 5am to run 15km before work. You don't have to squeeze in a spin class at the gym just before you pick the kids up from school – of course it's important to stay active, but how you do it is completely up to you! As long as you keep moving, you'll get to where you want to be.
Take the stairs, do the chores, jump on a trampoline, dance around the kitchen, or take an exercise class if you feel like it: however you decide to move, Unite will count every step you take, and every effort you make with automatic step counter and 24/7 activity tracking to help you get 100% every day – now that's a goal you can reach!
NEED HELP? YOU GOT IT!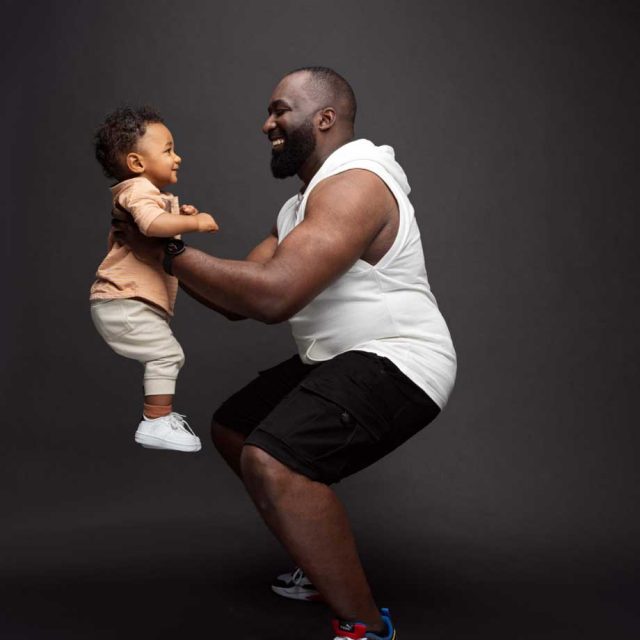 Personal trainers are experts at helping people get in shape and live more healthy, active lifestyles, but not everyone is lucky enough to have one. No problem! Polar Unite is like your pocket-sized personal trainer that you wear on your wrist and will stick by your side giving you all the motivation, guidance, and tools to help you achieve whatever fitness or training goals you have, whenever you want to achieve them.
All of the features and applications that are built into your watch are personalized to you based on your current level of fitness, and the readiness of your body – so, whether you want to do a quick workout, test how fit you are, see how well you've done in the past week, or learn more about the calories you use, Polar Unite has everything you need.
For example, it has a clever little app called FitSpark that gives you suggestions every day for ready-made, easy-to-follow workouts that you can choose to do, or not, in the comfort of your own home – and then, you can get a round-up of all of the progress you've made over the last 7 days in one glance with the NEW Weekly Summary feature.
Imagine if you could actually see how many calories you burned during exercise? With NEW Energy Sources, you can – it even tells you how much carbs, protein, and fats were burned.
After all of that hard work, you're probably exhausted, but it would be nice to know how fit you are. Don't move a muscle! Just lie down and relax for 5 minutes, and Fitness Test will do the work for you – providing you with a key figure to illustrate your aerobic fitness: VO2max.
HOW DID YOU SLEEP?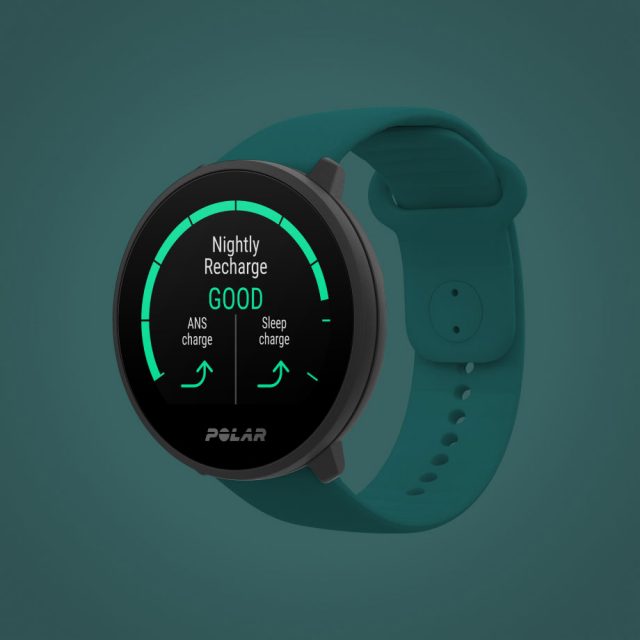 Being physically fit is great but taking care of your wellbeing and mental health is just as important. The best way to satisfy your mind, body, and soul is to rest.
Rest is good! Letting your body recover allows you to do much more and taking time out to unwind and relax will make you feel much better – and feeling good about yourself is not a bad thing!
Even professional athletes understand the importance of sleep and recovery – making sure they build it into their training routines – because without a good night's sleep, their bodies won't be able to recover properly, and then they won't be able to train as hard the next day.
The good news is that recovery is so easy, you could do it in your sleep – and with the right tools you can learn to take better care of your physical health and fitness, plus your mental health and wellbeing by paying attention to your sleeping behavior and making better choices based on how ready your body is for each new day.
Polar Unite comes with automatic sleep and recovery apps such as Sleep Plus Stages™ to track the quality, duration, and time spent in each sleep stage overnight, and Nightly Recharge™ gives you a simple score when you wake up to show you how well your body recovered whilst you slept.
If you feel you need an extra helping hand to calm down anytime during the day, Serene™ offers a guided breathing exercise to help relax your mind and restore some balance to an otherwise chaotic world.
Remember: No Rest, No Progress!
IT'S COMPLICATED, BUT…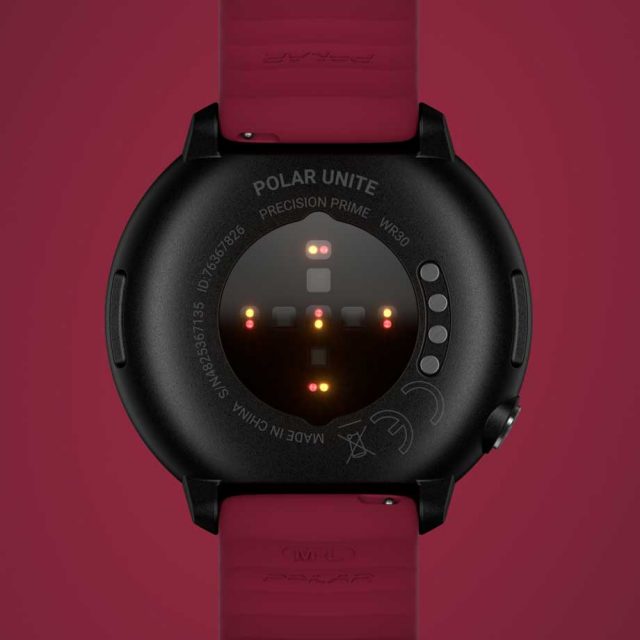 The Heart is at the core of everything we do, not just for Polar as a brand, but for you as a human. We believe in helping people live healthier, fitter, more fulfilling lives through wellness, training and sports – it's what we strive to do and have done since 1977.
Listening to your heart helps you understand your body better, so heart rate tracking is the key. Polar does this better than anyone else with Polar Precision Prime™ built into all our watches, including Polar Unite, so that you can monitor your heart rate from your wrist morning, noon, night, and whilst you sleep.
With up to 4 days of battery life on a single charge, you can track your activity, heart rate, and sleep for multiple days at a time without having to take your watch off – so you can skip charging, not data!
And, because we know that living in the modern world requires us to be connected almost all of the time, we've added some extras to help you stay in the loop:
Expecting an important phone call or email? You've got Push Notifications on your watch.
Want to connect to some equipment at your gym? The NEW HR Sensor Mode lets you sync your watch to a treadmill, rowing machine, or any other compatible machine via Bluetooth to display your heart rate in real-time whilst you exercise.
How about GPS? The chances are you have your phone with you anyway, so just connect your watch to your mobile device to track your speed, distance, and location with Connected GPS.
…WE KEPT IT SIMPLE.
It's the simple things in life that bring the most joy.
You want minimalist design with maximum comfort. You want something that expresses your personality and looks good whatever the occasion. You want a watch that doesn't weigh you down or get in your way.
With only one button and a color touchscreen wrapped up in a thin, light, and slender design weighing only 32g, Polar Unite is easy to use, looks amazing, and matches your everyday style comfortably with a range of fresh colors to choose from, selectable dashboards and watch face color themes to pick, and a load more wristbands for you to customize your beautiful new watch with.
To put it simply, life doesn't have to be so complex. With Polar Unite, it's not!
"THIS IS NOT A SMARTWATCH!"
"It doesn't tell me where the nearest coffee shop is,
it won't even give me the news, but it does tell me
everything I need to know about myself."
This quote by a Polar Unite wearer sums it all up perfectly!
It's time to live life to the fullest with Polar Unite!
Explore Polar Unite on the Polar webstore and sign up for our newsletter to get exclusive updates.
If you liked this post, don't forget to share so that others can find it, too.
Or give it a thumbs up!
I like this article
Please note that the information provided in the Polar Blog articles cannot replace individual advice from health professionals. Please consult your physician before starting a new fitness program.