We've opened Polar Outlet, an online only store in select markets where you'll find the Polar products you love for a fraction of their original price.
Click here to see all the offers at Polar Outlet.👇
Polar Outlet: Quality, Guaranteed
All products sold at the Polar Outlet are the same Polar products millions of users already love. These products are not refurbished, pre-owned, nor open-box; they're new. You can expect the same high quality, functionality, and design you've come to expect from Polar – just with a new low price.
What are the Polar Outlet Offers?
Here are some of the available deals at Polar Outlet: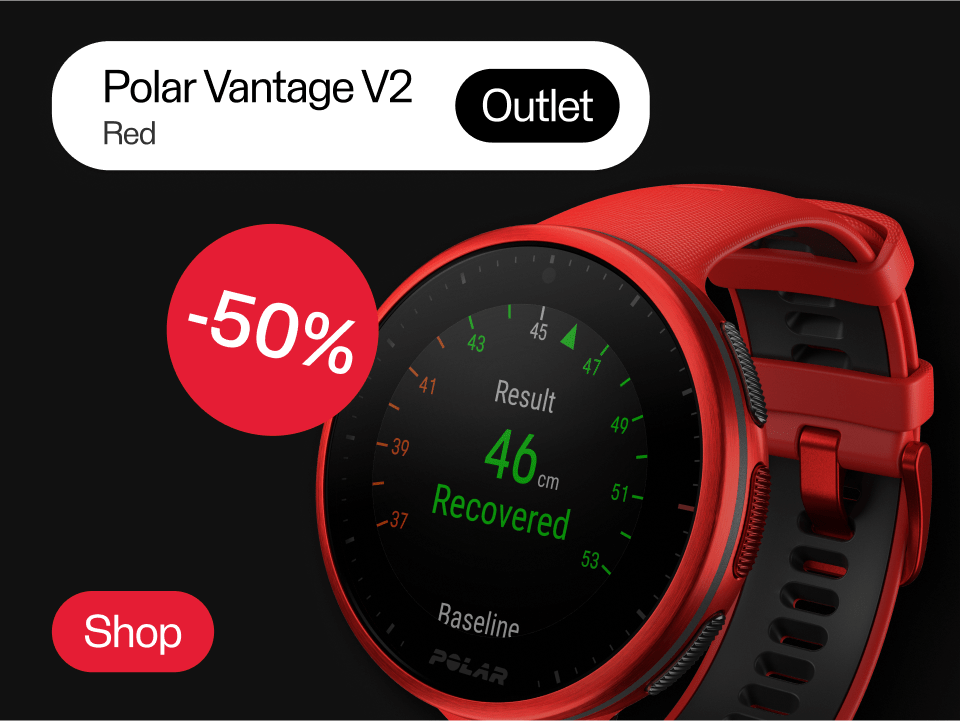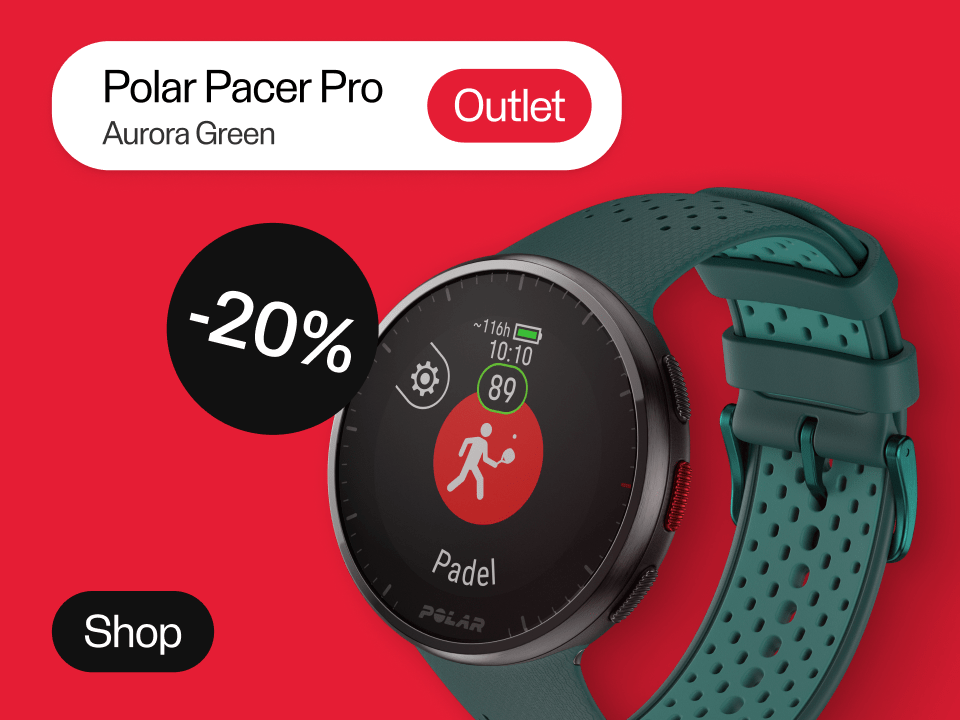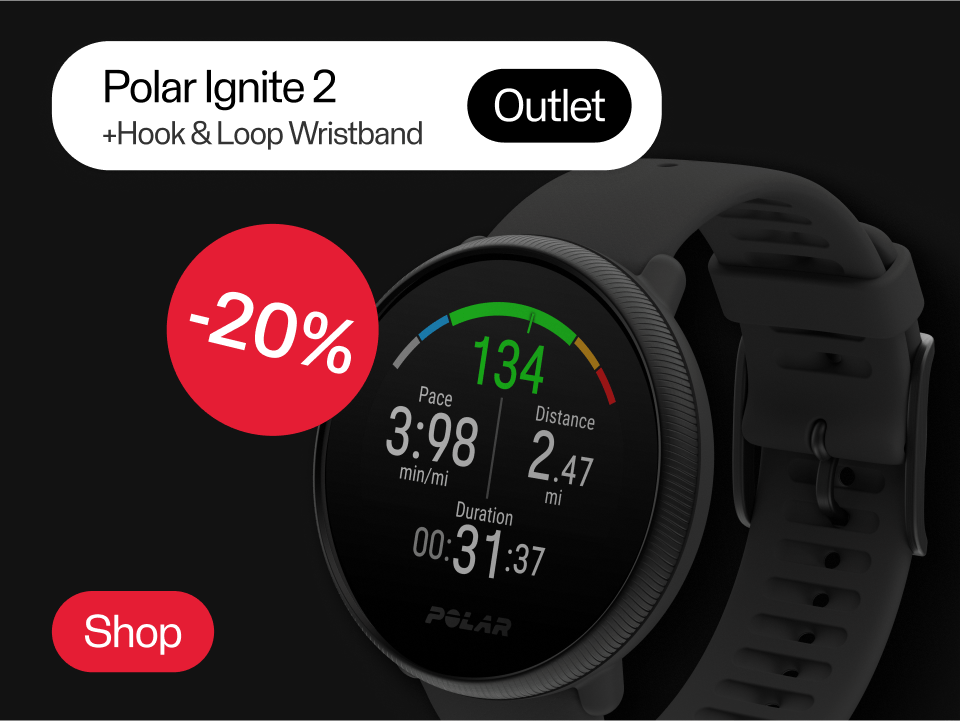 Not exactly what you're after? Check back soon because we'll be adding new items to Polar Outlet frequently.
Products at the outlet are available while supplies last.
Everything You Need to Know About the Polar Outlet: FAQs
Shopping at Polar Outlet is like purchasing any other product at Polar.com: you get the same free shipping options, warranty, return policy, and payment methods. And of course, you can expect the same high quality, functionality, and design. The only difference is the price.
Any questions? Check all the Polar Outlet FAQs below.
Where is Polar Outlet available?
You can purchase Polar Outlet items from these countries: Austria, Belgium, Denmark, Finland, France, Germany, Ireland, Italy, Netherlands, Norway, Portugal, Spain, Sweden, Switzerland, and United Kingdom.
Are the items sold at Polar Outlet refurbished, pre-owned, or open-box?
Not at all. All Polar Outlet items are new, like any other product sold at Polar.com. Expect the same quality, functionality, and design.
Do I get a warranty with my Polar Outlet purchase?
Absolutely! Polar Outlet items are backed by Polar's Limited Polar International Guarantee. Polar guarantees that the product will be free from defects in material or workmanship for two (2) years from the date of purchase, with the exception of wristbands made of silicone or plastic, which are subject to a guarantee period of one (1) year from the date of purchase.
What's the Return Policy?
You can always return any product you buy on Polar.com, and this won't be changing with Polar Outlet items. For more details, check the return policy in your country on Polar.com.
HOW DO I GET FREE DELIVERY?
We know uou love free shipping, so most Polar watch purchases qualify for free standard delivery.
For the exact delivery policy in your country, check the FAQs at the bottom of the page on Polar.com
DO I NEED A PROMO CODE?
Nope! Just add any Polar Outlet products to your shopping cart and go to checkout to complete the purchase. It's that simple.
If you liked this post, don't forget to share so that others can find it, too.
Or give it a thumbs up!
I like this article
Please note that the information provided in the Polar Blog articles cannot replace individual advice from health professionals. Please consult your physician before starting a new fitness program.