No fire can burn without fuel. If you want to get fired up about fitness, nutrition is of utmost importance. We asked personal trainer and fitness nutrition specialist Malia Frey for her nutrition tips.
Have you started a new fitness program? If so, you've probably geared up with the latest fitness tech tools, invested in sport specific apparel, and perhaps even joined a running or cycling group to take advantage of structured workouts.
But what have you done to change your nutrition plan?
What you eat – and more importantly what you don't eat – can have a big impact on the quality and effectiveness of your workouts. Unfortunately, most people increase their activity level without adjusting their eating habits.
If you want to change your body composition, run a faster 5K, or simply just get more out of your fitness plan, follow a few basic rules to fuel your workouts effectively.
Here are 4 ways to fuel up for exercise:
Nutrition tip #1: Avoid overeating
One of the most common blunders made by new exercisers is overeating. It's an easy mistake to make. When you finish a hard workout you're usually hungry. And it's tempting to feel that you deserve a reward.
But a burger and fries or even a super-sized, post-workout smoothie can quickly undo all of the hard work you did at the gym. Just consider the math.
Most workouts burn roughly 200–500 total calories. But that's only 100–300 more calories than you would normally burn if you had not exercised. So your "bonus" exercise calorie expenditure is not really very high.
One of the most common blunders made by new exercisers is overeating.
If you are trying to burn fat to change your body composition, you need to create a calorie deficit of roughly 250–500 calories per day. However, recovery from exercise is important too so don't go overboard with your calorie deficit.
If you're not that active and don't need that many calories for recovery, your calorie deficit could be 500–1000 calories per day. Eating a cheeseburger or an extra dessert erases your deficit and can even cause fat gain in the long run.
Try to build balanced meals around lean protein, healthy whole grains, and plenty of nutritious vegetables for optimal training and fat loss. Remember to eat at regular intervals: 5–8 meals per day, including snacks.
Need a few ideas? Try to reduce the number of refined carbohydrates and foods with added sugars or trans fat (like processed baked goods) and replace those empty calories with foods that provide quality nutrition for effective workouts.
At breakfast consider healthy whole grains, whole fruit with a source of protein. Suggestions: Oatmeal with raspberries and almonds, or a slice of whole grain bread with natural peanut butter and banana slices.
At lunch boost your intake of veggies. Suggestions: Mixed greens topped with quinoa, cubed chicken breast, tomato and avocado, or lean roast beef, sprouts, carrots and onions stuffed into a whole grain pita.
Need a quick snack? Make a power smoothie by blending a cup of spinach with half banana and half an apple and 5 ounces of water.
For dinner try to eat fish at least once a week. Suggestions: Make grilled salmon and enjoy the fish with a small sweet potato and asparagus. Or enjoy seared tuna, brown rice and steamed broccoli.
For dessert have fresh fruit ready. It's a great way to satisfy your sweet tooth without derailing your nutrition plan. Raspberries, blueberries and blackberries are delicious topped with a spoonful (just one!) of whipped cream.
The flipside of overeating is undereating. Remember that if you're doing sports, you need energy. The more sports you do, the more energy you need.
Nutrition tip #2: Practice healthy hydration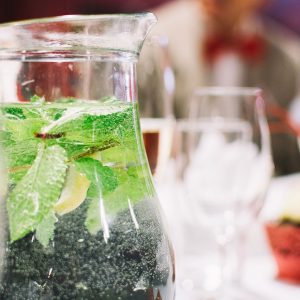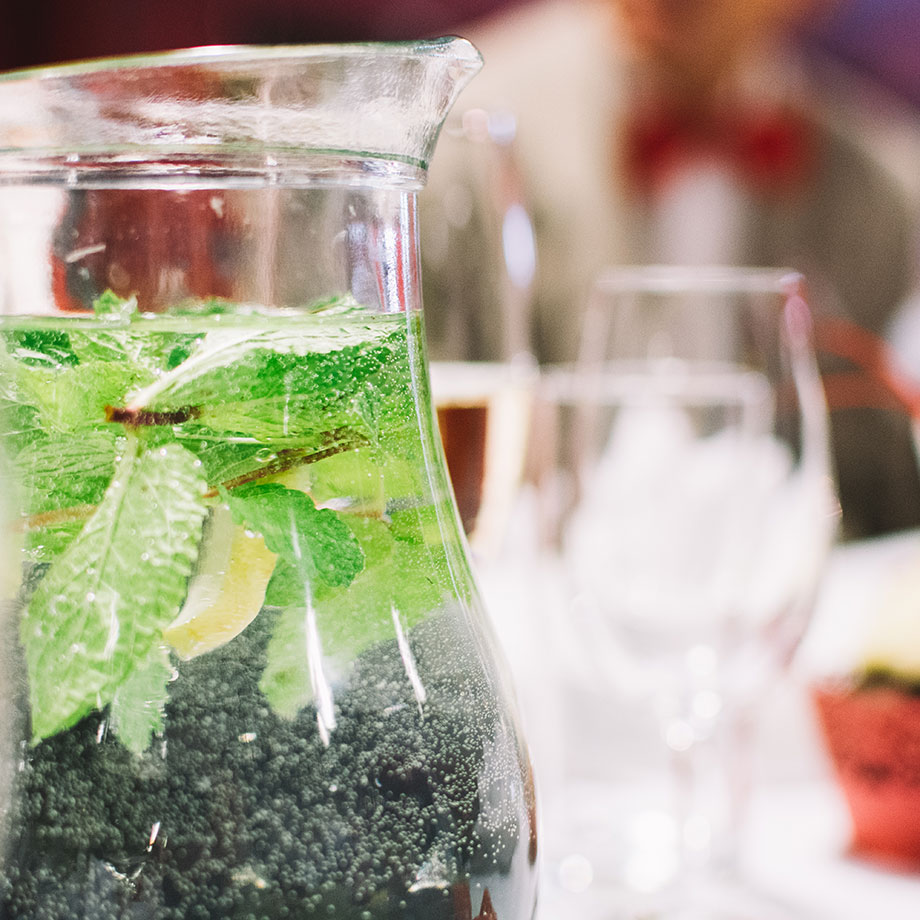 Do you drink enough during your long runs or rides? Proper hydration is essential to keep your energy levels elevated and your body in good shape.
So how do you know that you're getting enough fluids?
You can use thirst as a guide, but sometimes distractions can make it hard to identify when it's time to drink. So, you can also plan to consume 8 to 16 ounces (approx. 0.2–0.5 liters) of fluid per hour of exercise, according to the American Council on Exercise (ACE) guidelines.
Remember to drink during sessions that last more than an hour. If you participate in long exercise sessions lasting two hours or more (or workouts where you sweat heavily) consider using a sports drink that contains sodium and different carbohydrates (e.g. fructose and glucose) which ensures that the liquid is absorbed better.
Nutrition tip #3: Be smart about supplements
Have you ever listened to those guys in the weight room go on and on about their supplements? It would seem that pills and powders are essential for improved fitness. But the experts don't necessarily agree.
If you can meet your nutritional needs from whole foods, rather than supplements, your body will benefit. And there are drawbacks to the use of unregulated aids. In a position statement issued by the American College of Sports Medicine (ACSM) the organization states that "a lack of regulation of manufacture and marketing means that athletes can fall victim to false advertising and unsubstantiated claims."
They go on to recommend that instead of relying on the advice of coaches, training partners, family or friends, athletes should seek the guidance of a credentialed nutrition expert.
nutrition tip #4: Invest in expert advice
While it's tempting to follow the latest diet trend or to adopt the same eating plan as a friend you met at the gym, it's probably not the smartest approach if you are serious about getting fit.
According to the ACSM, "nutrition plans need to be personalized to the individual athlete to take into account the specificity and uniqueness of the event, performance goals, practical challenges, food preferences, and responses to various strategies."
A few sessions with a registered dietitian or credentialed sports nutrition professional is a worthwhile investment. These professionals can evaluate your unique needs and develop a plan that helps you to eat foods that fuel your workouts and help you build the body that you deserve.
If you liked this post, don't forget to share so that others can find it, too.
Or give it a thumbs up!
I like this article
Please note that the information provided in the Polar Blog articles cannot replace individual advice from health professionals. Please consult your physician before starting a new fitness program.