Looking for an outdoor buddy for future adventures? Whether you're planning your next outdoor experience or already have your eye on a specific trail, you may want some company?
Perhaps someone who reminds you to fuel (wisely), knows when it's going to rain, and can show you the way back in case you get lost?
Yup, you guessed it – the Polar Grit X, outdoor sports watch can help you with that, combining style, strength, and new outdoor training features.
Who is It for?
Polar Grit X is an outdoor multisport watch for anyone who prefers the trails over the roads, be that trail running, mountain biking, hiking, ski mountaineering…
Whether you're a seasoned trailblazer or just making the transition from roads, Polar Grit X comes with many handy features to support you on your way towards your goals.
Or maybe you're simply on the lookout for a robust and stylish watch to support your workouts and track your everyday life (including all the essentials such as sleep and calories)? In that case, Polar Grit X could be just the companion you're looking for.
What Is It FOr?
Polar Grit X is designed to give you the feel of a robust, rugged outdoor watch without putting any extra weight on your wrist. It weighs only 64 grams, but the military standard (MIL-STD-810G) build makes it durable enough to endure the roughest conditions.
It looks great, too (we definitely think so!), so you can wear it anywhere from the trails to the office.
The battery life is optimized to support long, multi-hour, or even multi-day adventures, with different power save options available to make sure you power through even the most epic sessions.
What's new?
In addition to the evergreen favorites – the FitSpark™ workout guide, Nightly Recharge™ recovery measurement, and Training Load Pro™, Polar Grit X comes with a bunch of new features optimized to support the longest, most epic sessions in the great outdoors.
Here are the highlights of its key features:
Stay energized with FuelWise™
It automatically reminds you to fuel up during your session and even calculates how much fuel you need to bring with you, so you'll be able to finish strong.
FuelWise is a smart fueling assistant that keeps you energized during long training sessions and helps you rock them without hitting the dreaded wall on the way.
And in case you have a tendency to forget hydration on the way, there's also a manual drinking reminder that helps you keep your hydration levels up during your sessions.
Elevate your goals with Hill Splitter™
Hill Splitter is designed to elevate your goals and take your hill training to a whole new level.
Hill Splitter is a new unique feature that automatically detects uphills and downhills on your route and gives you detailed data of each, such as speed, distance, ascent, and descent.
It's basically an intelligent automatic lap marker for your hill workouts – you can easily compare your performance stats on different hills or between sessions.
Stay on the right path with Komoot
Calling all explorers! We've teamed up with the navigation and route planning app Komoot to integrate their awesome route tools.
When you connect your Polar Flow account to Komoot and save a route there, it will automatically move to your Polar Grit X when you sync your watch, and you'll get detailed turn-by-turn guidance on your way.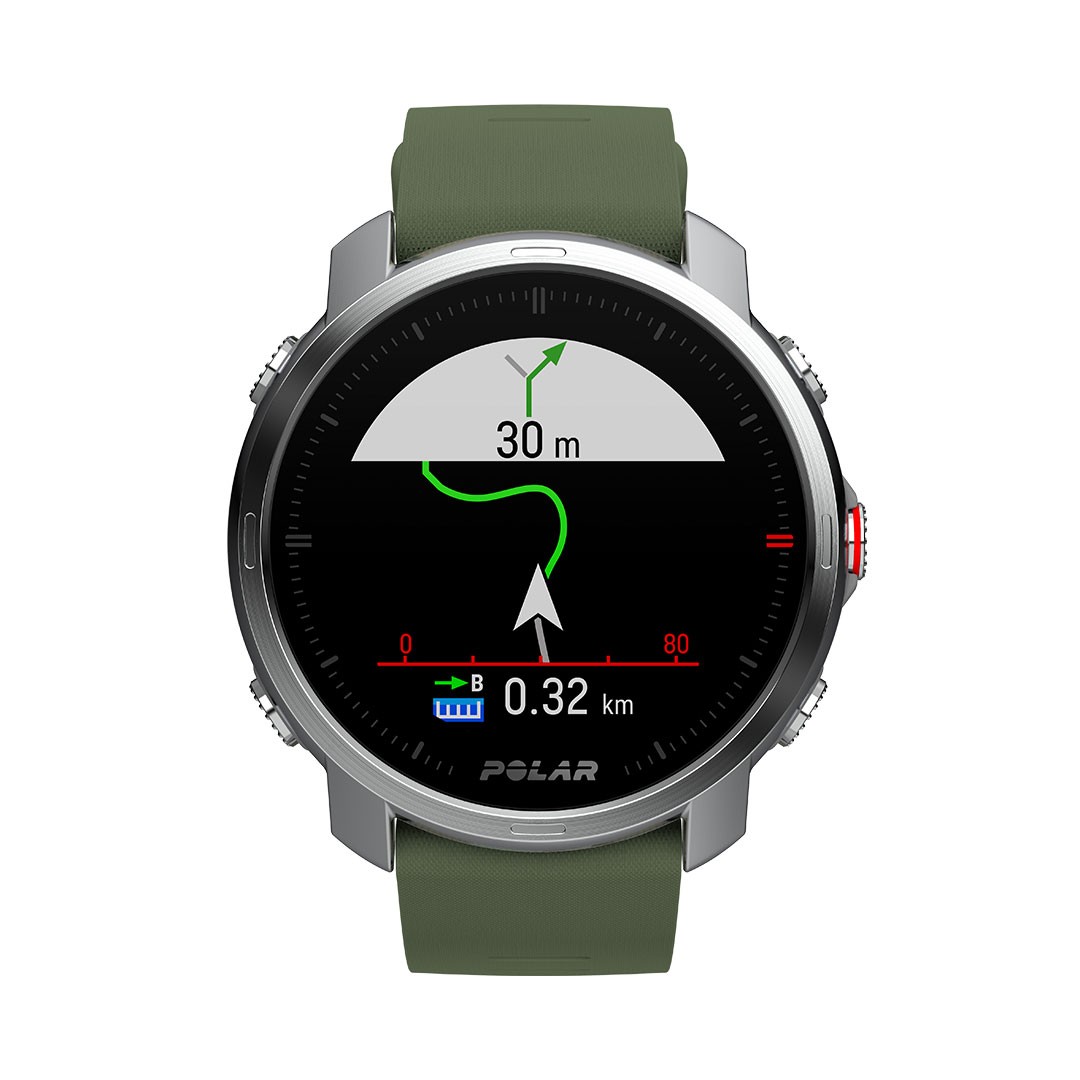 Prepare for weather changes
The weather forecast is updated every time you sync your watch with Polar Flow.
Weather is definitely a factor to be considered when heading out into the wild, but with Polar Grit X, the elements won't hold you back. The watch shows you current weather info, such as temperature, and a 2-day forecast so you can prepare for changes in advance.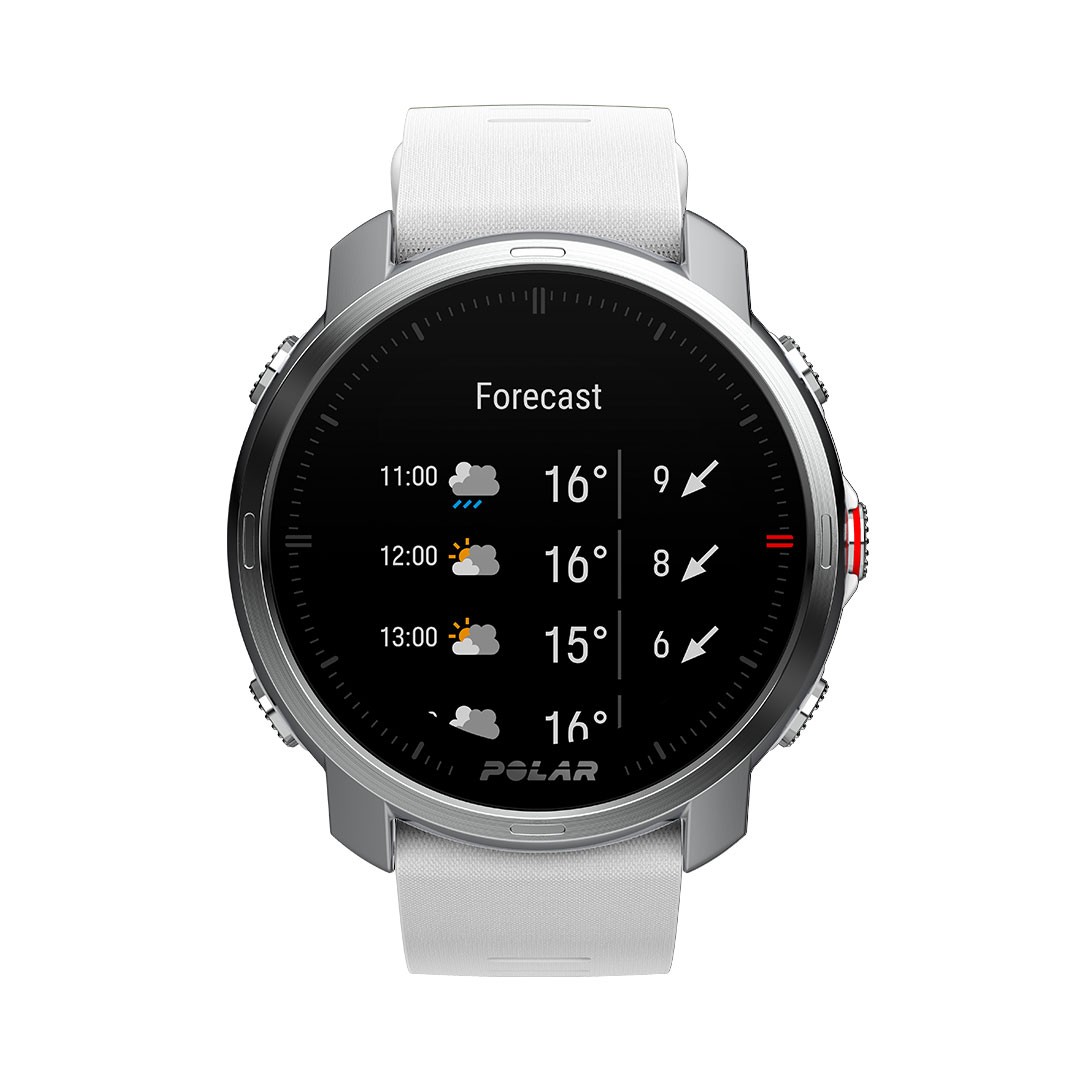 Whether you're already out and about or still staying safe indoors and dreaming of future adventures, Polar Grit X helps you power through anything.
Check out all details here – and start your outdoor adventure!
If you liked this post, don't forget to share so that others can find it, too.
Or give it a thumbs up!
I like this article
Please note that the information provided in the Polar Blog articles cannot replace individual advice from health professionals. Please consult your physician before starting a new fitness program.