What's new | Polar H10 + GoPro connectivity
January 5, 2017
This year's CES, the global consumer electronics and consumer technology tradeshow in Las Vegas, is in full swing. As always, it's full of exciting launches and product news. We are proud to announce the new Polar H10 heart rate sensor and more details about our GoPro connectivity.
What's new in a nutshell
The new Polar H10 heart rate sensor
The new Polar H10 heart rate sensor provides advanced heart rate monitoring and features an entirely new measuring algorithm. Polar H10 is the newest evolution of Polar heart rate sensors that are known as the industry standard for heart rate tracking.
The new chest strap includes extra interference-preventing electrodes to ensure heart rate is captured accurately and without interference.
Polar H10 compatibility
Compatible with dozens of leading fitness apps, including Polar Beat
Compatible with old and new Polar products (that use either BLE or 5kHz)
Compatible with indoor gym equipment and Polar Club and Polar Team solutions
Polar H10 technical specifications
Bluetooth Low Energy
5 kHz transmission frequency
Waterproof 30 m
Replaceable battery: CR2025
Availability of Polar H10
The new Polar H10 heart rate sensor will be available for purchase during the first quarter of 2017 for $89.90 / 89,90 €.
Capturing vivid memories with Polar and GoPro
Soon adventure-loving explorers can use the new Polar H10 heart rate sensor, Polar M600 and Polar V800 to capture vivid memories with GoPro.
Overlay heart rate data with Polar H10
Users can connect the Polar H10 heart rate sensor to GoPro HERO4 and HERO5 cameras via Bluetooth and overlay heart rate data directly onto their GoPro videos.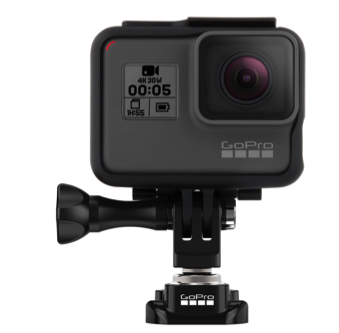 "Adding heart rate data over action videos not only enhances the Polar experience for adventurers, but also enables them to truly showcase and relive their athletic accomplishments", says Marco Suvilaakso, Chief Strategy Officer at Polar.
GoPro connectivity for Polar V800 and Polar M600
Athletes can also use the Polar V800 and Polar M600 to operate basic commands on their GoPro, such as
operate the camera
see whether the camera is recording and
view remaining battery life on the camera.
"Together with GoPro, we've created a streamlined experience that enables Polar athletes to combine our world-leading heart rate tracking and GPS technology with best-in-class video capture from GoPro devices," says Marco Suvilaakso.
Availability
Support for the GoPro HERO4 remote control on Polar V800 is coming this January.
Support for Polar M600 and GoPro's HERO5 line-up will come early this year.
Polar H10 functionality for both GoPro HERO4 and HERO5 devices will be available during the first quarter of 2017.
Polar Team Pro Shirt for professional teams
We're also introducing an entirely new wearable sports technology product for us: the Polar Team Pro Shirt.
Optimized for professional athletes, Polar Team Pro Shirt is a sleeveless, base-layer shirt that replaces the need for a chest strap monitor. Polar Team Pro Shirt men's base layer comes with seamlessly integrated sensors to monitor heart rate and sensor pocket located on the upper back for optimal GPS reception.
Availability
The Polar Team Pro Shirt will be available in March 2017. It will only be available as a part of the Polar Team Pro solution and cannot be bought separately.
GOPRO® and HERO® are trademarks or registered trademarks of GoPro, Inc. in the United States and other countries.
Recommended for you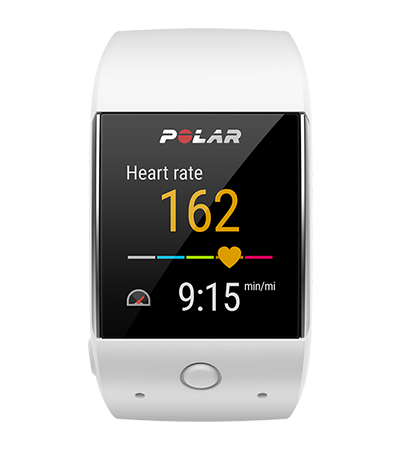 Polar M600
The waterproof Polar M600 is an Android Wear™ smartwatch designed to suit an active lifestyle without compromises – a sports smartwatch from the smart sports watch people.
Starting from $299.95 / 299,90 €