Polar M200 is a waterproof GPS running watch equipped with wrist-based heart rate technology, 24/7 activity, sleep tracking and interchangeable color wristbands.
Polar M200 GPS Running watch in a nutshell

Designed for runners
Integrated GPS, wrist-based heart rate and 24/7 activity tracking
Waterproof
6 hours of training with GPS and optical heart rate, fully charged
Works with Polar Flow, the free fitness and training app and web service
Comes with Polar Smart Coaching features, such as the Running Program
Price: $149/€149
Who is the Polar M200 gps running watch aimed for?
Polar M200 is designed especially for those looking for an affordable and easy-to-use running watch. Polar M200 provides key metrics such as pace and distance via its integrated GPS, and boasts Polar's optical heart rate measurement technology and a unique algorithm developed and optimized by Polar to meet our high heart rate standards.
That's another way of saying that the Polar M200 is an easy introduction to running with heart rate but it also packs enough punch for the more advanced runners.
Joy comes in many colors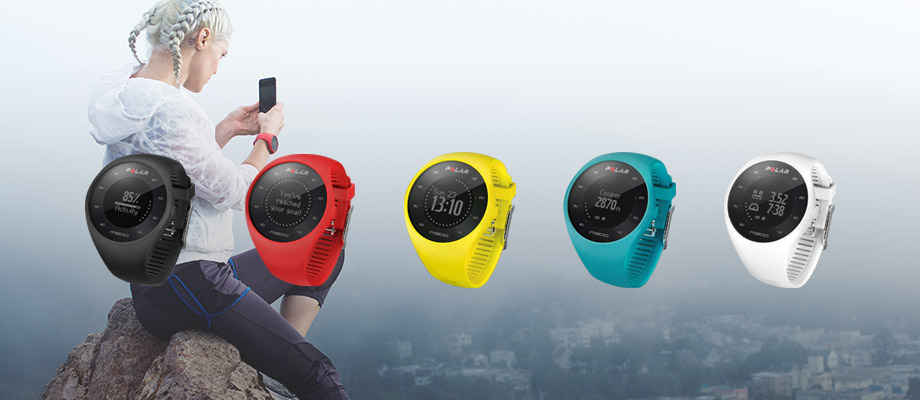 White like a chilly morning run in November, bright red for that extra boost of visual energy… Joy comes in many colors.
You can get the Polar M200 with a small/medium and medium/large changeable wristband, available in red and black. Additional changeable wristband colors are sold separately. They include:
White
Fresh Blue
Mellow Yellow
Bright Red
Charcoal Black
Go deep with Polar Flow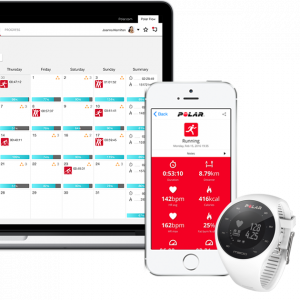 Polar M200 goes beyond providing training data and daily tracking and allows you to view your training, activity and sleep details in Polar Flow, the free fitness, activity and training platform available as an app and as a web service.
On Flow for web, you can join events and groups, watch your own or others' training sessions via the Relive feature and search for and comment on others' training sessions. Flow for mobile offers a you glimpse into your daily activity and provides suggestions to encourage you to meet your fitness goals.
Polar M200 and Polar Smart Coaching – The match made in Polar
One of the most exciting new features for runners is the Polar Running Program, the personalized and adaptive training plan available for free in Polar Flow. Simply choose a running event (5K, 10K, half-marathon or marathon), and the Running Program creates a customized training plan tailored to your current fitness level. The running plan offers easy-to-follow instructions and helps you focus on what's important for improvement. Upload your training plan to the Polar M200 and you can follow targets and receive guidance before and during your run.
Other Smart Coaching features especially useful for runners include Training Benefit and Running Index, both available in Polar Flow. They offer motivating feedback and ways to monitor running performance and progress.
How can you get the new Polar M200 gps running watch?
Polar M200 comes in Charcoal Black and Bright Red for $149/€149. Buy it now in the official Polar webstore.
If you liked this post, don't forget to share so that others can find it, too.
Or give it a thumbs up!
I like this article
Please note that the information provided in the Polar Blog articles cannot replace individual advice from health professionals. Please consult your physician before starting a new fitness program.