Programa de Running
Entrena con un plan de running para encontrar tu ritmo
Puedes entrenar para un evento o simplemente escoger la fecha en la que quieras correr una distancia determinada. Hemos pensado por ti para que puedas concentrarte en encontrar el ritmo de tu carrera.
El Programa de running es un plan de entrenamiento personal y flexible que se basa en tus métricas individuales. Se adapta sobre la marcha, aprendiendo sobre ti a partir de tus datos de entrenamiento. Entrena para una carrera de 5 km, 10 km, un medio maratón o un maratón.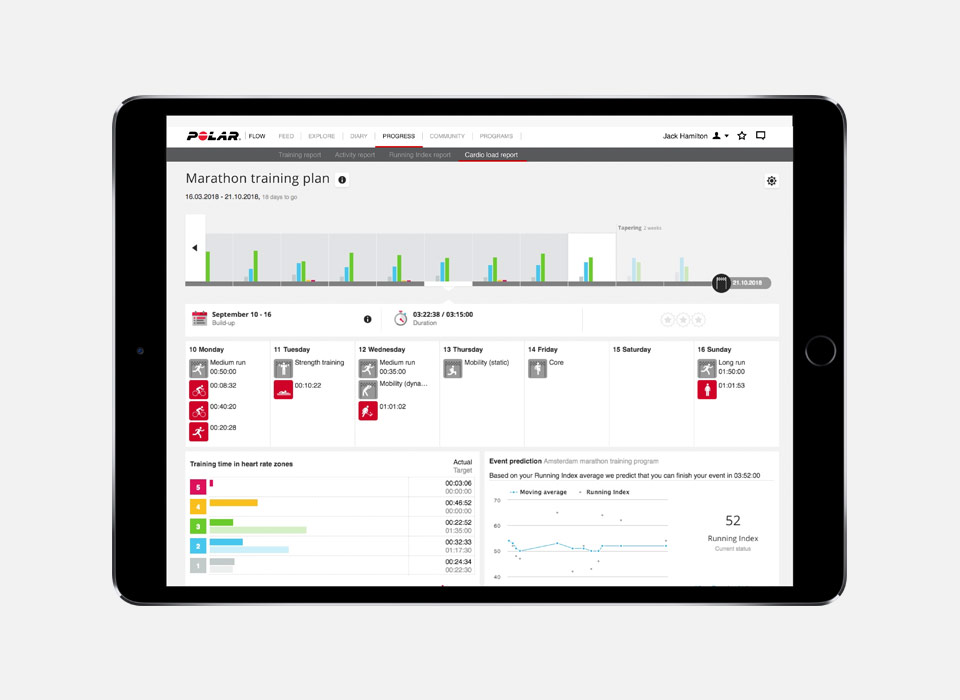 Hecho a tu medida
El Programa de running se basa en tu nivel de condición física, por lo que es personalizado y tiene en cuenta tu estado actual. A medida que avanzas con el programa, este se adapta en función de tu desarrollo y te permite saber cuándo puedes aumentar o cuándo debes reducir un poco tu nivel de entrenamiento.
Ejercicios de fuerza, abdominales y movilidad para triunfar
El programa se complementa con ejercicios de fuerza, abdominales y movilidad, así como con una predicción del tiempo de finalización de la distancia elegida.
Ejercicios de apoyo
Si lo deseas, puedes incluir ejercicios de apoyo en tu programa. Están en formato de vídeo y se pueden hacer en casa. Una mayor fuerza, control abdominal y movilidad pueden marcar la diferencia en tu carrera.
Predicción de evento
La predicción se basa en el Running Index que se obtiene de cada sesión de running. La predicción se actualiza a medida que vas haciendo más sesiones de running.
La ciencia de las zonas de frecuencia cardíaca
El Programa de Running se basa en el entrenamiento en las zonas correctas de frecuencia cardíaca, y la ciencia detrás de las zonas de frecuencia cardíaca de Polar es la piedra angular del programa. La frecuencia cardíaca es única y personal y, por consiguiente, una forma confiable de determinar la intensidad del ejercicio y una herramienta válida y ampliamente reconocida para medir la condición física y el desarrollo.
Cómo funciona el Programa de Running
Al crear el programa, recibirás los objetivos de entrenamiento cómodamente en tu reloj deportivo Polar. Solo tienes que elegir el objetivo del día y dejar que tu reloj te guíe.
Productos compatibles
Related blog posts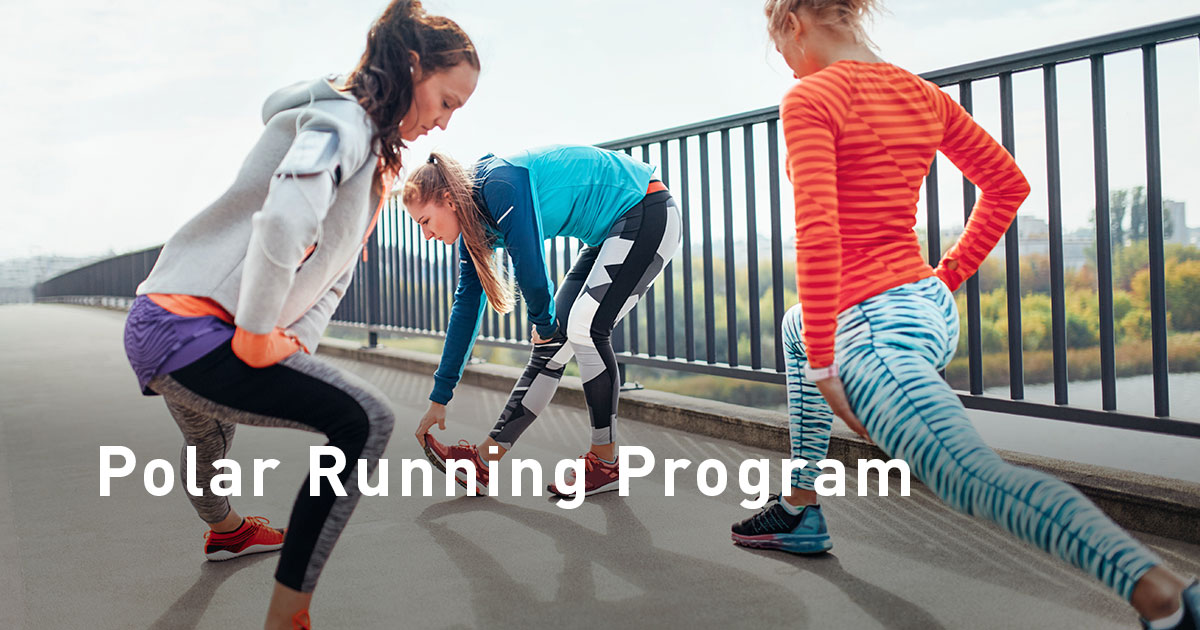 Get A Free, Personal Running Plan: Polar Running Program
Polar's free Running Program is a personal and adaptive running plan for those training for 5K, 10K, half-marathon and marathon runs. Get started in Polar Flow.