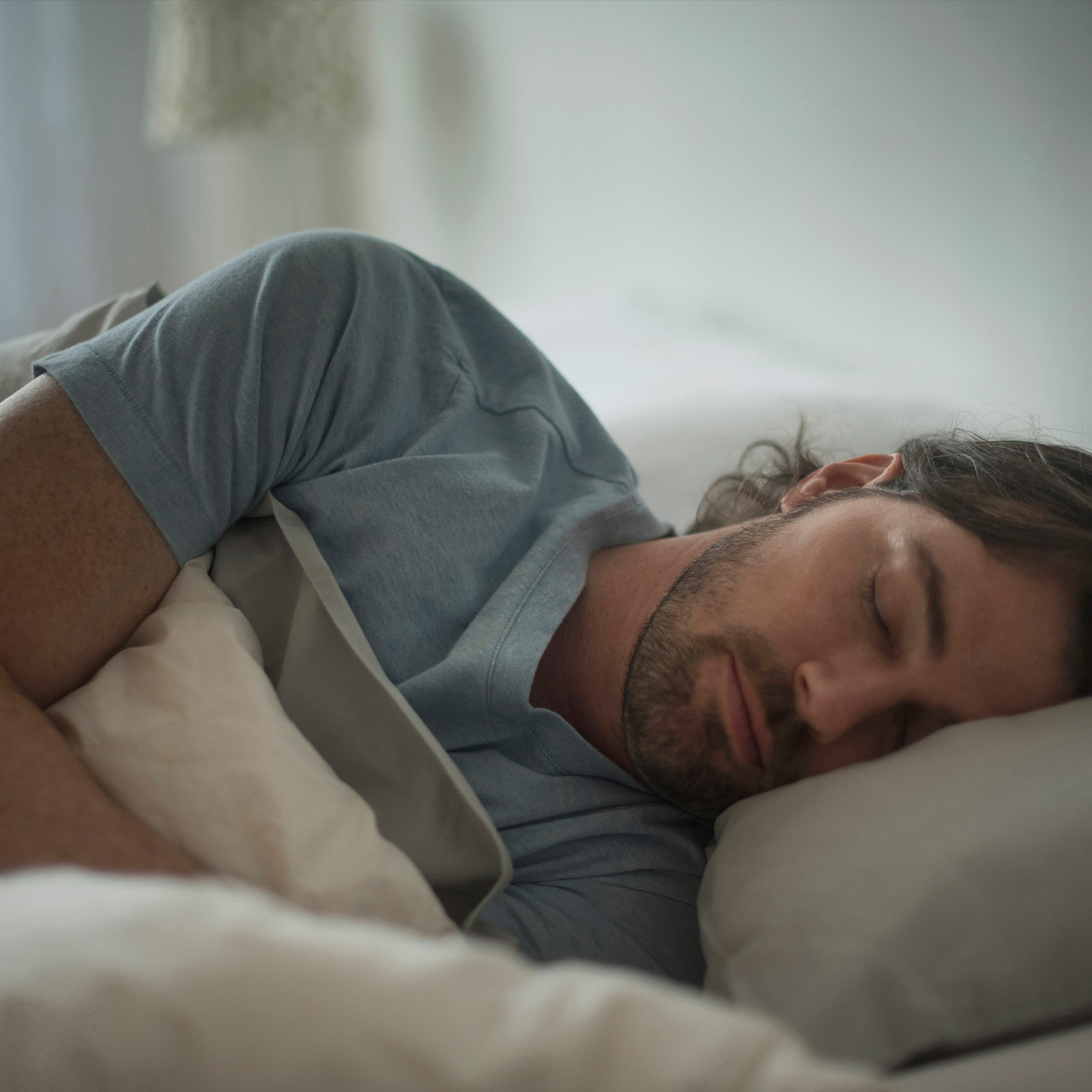 Polar Sleep Plus™
Elementos de tu sueño visualizados
El registro del sueño de Polar Sleep Plus™ te ayuda a visualizar los elementos que, juntos, forman un buen sueño. Averigua cuáles son tus hábitos de sueño, la duración y la calidad del sueño, y ajústalos si lo consideras necesario.
Recuerda, sin embargo, que el sueño no es una conducta. Hay cosas que puedes hacer para que te resulte más fácil quedarte dormido y dormir bien, pero el estrés es el principal enemigo del sueño, así que no dejes que el tema del sueño te estrese.
Averigua tus hábitos y cambia
Los hábitos regulares de sueño y vigilia son importantes a la hora de obtener suficientes horas de sueño y de buena calidad. Polar Sleep Plus™ te proporciona información sobre tus hábitos de sueño. Luego puedes cambiarlos, si es necesario, y dormir mejor.
Ingredientes para un sueño de calidad
Polar Sleep Plus™ realiza un seguimiento de los ingredientes que componen la calidad del sueño: el porcentaje de sueño real y la continuidad del sueño. Estos se visualizan en estadísticas diarias y semanales.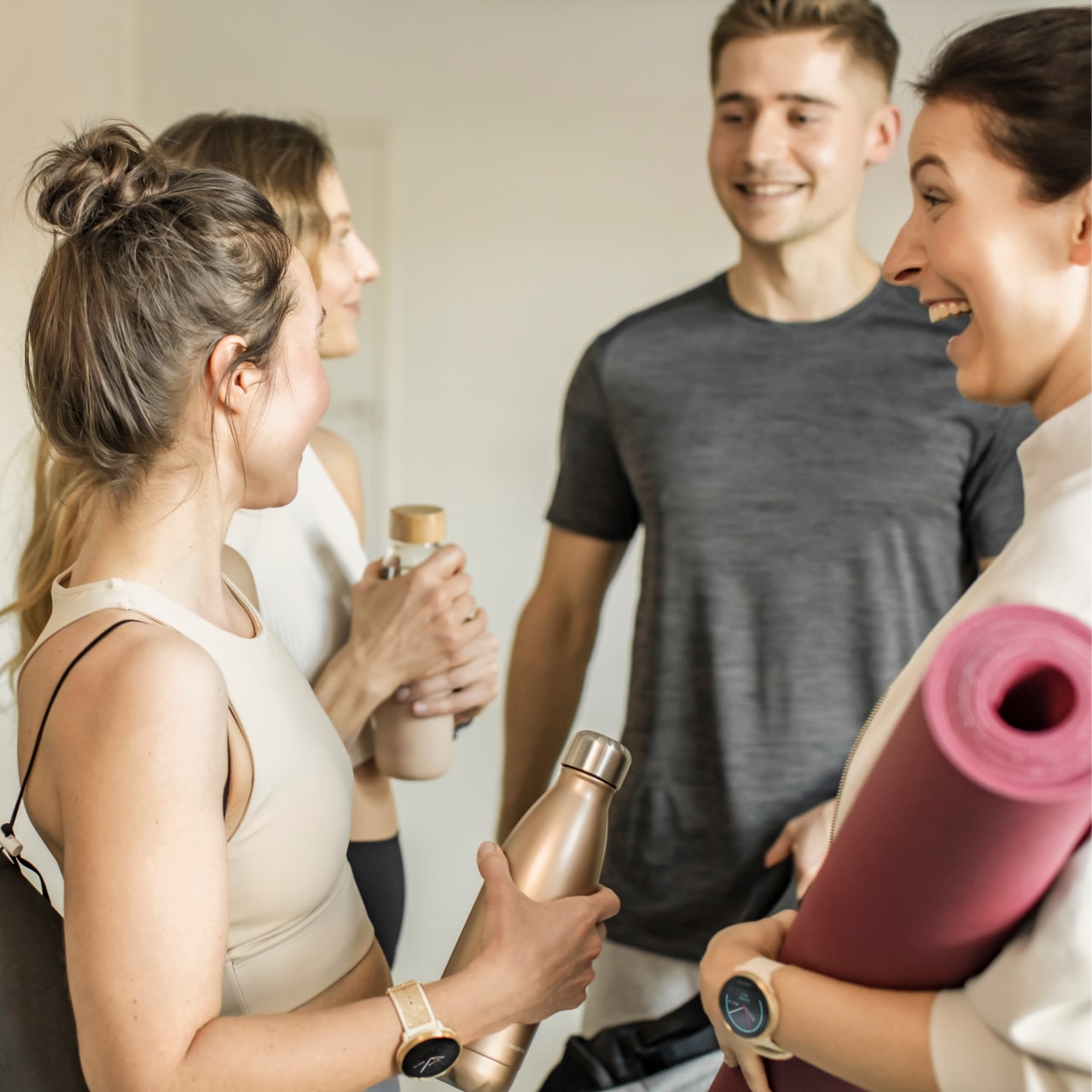 Sin descanso, no hay mejora
Para poder alcanzar tus objetivos de entrenamiento, debes asegurarte de que el sueño y el descanso sean lo más reparadores posible. La recuperación del entrenamiento es perfecta cuando hemos dormido bien durante la noche.
La ciencia
Polar Sleep Plus™ se ha validado ante la polisomnografía en niños, adolescentes y adultos. La polisomnografía se considera el método de referencia para evaluar el sueño. Mide la actividad cerebral, la actividad muscular y los movimientos oculares, y requiere la valoración manual de los estados de sueño y vigilia.
Los resultados de los estudios de validación sugieren que Polar Sleep Plus™ detecta el sueño y la vigilia con la misma precisión que los dispositivos de muñeca utilizados comúnmente en la investigación y la práctica clínica.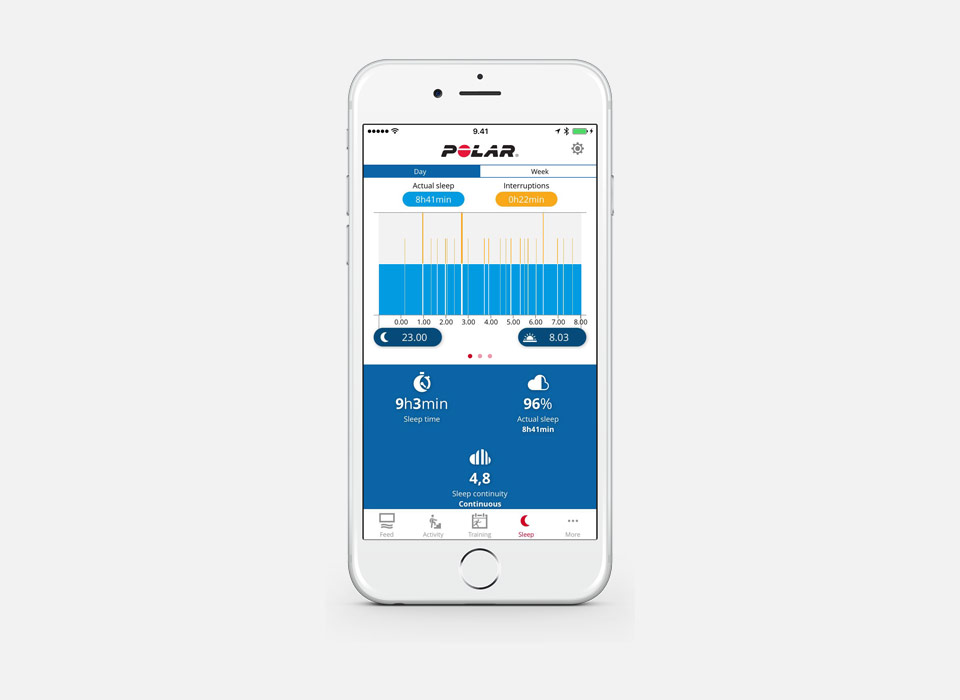 Lleva puesto el reloj y sigue las estadísticas
Simplemente debes llevar el reloj Polar las 24 horas del día. Elige el tiempo de sueño que prefieras: la cantidad de sueño que necesitas para sentirte descansado por la mañana. La recomendación general para los adultos sanos es de 7 a 9 horas de sueño.
Realiza tu autoevaluación cada mañana y sigue en la app Polar Flow o en la web tus patrones de sueño y feedback que te ofrecemos diaria y semanalmente, así como tus autoevaluaciones.
¿Quieres saber más sobre cómo funciona Sleep Plus?
Productos compatibles
Related blog posts
Sleep Tracking – Here's How It Helps To Improve Fitness
Introducing the next evolution of sleep tracking – Polar Sleep Plus™. Learn more about Polar's new intelligent sleep system.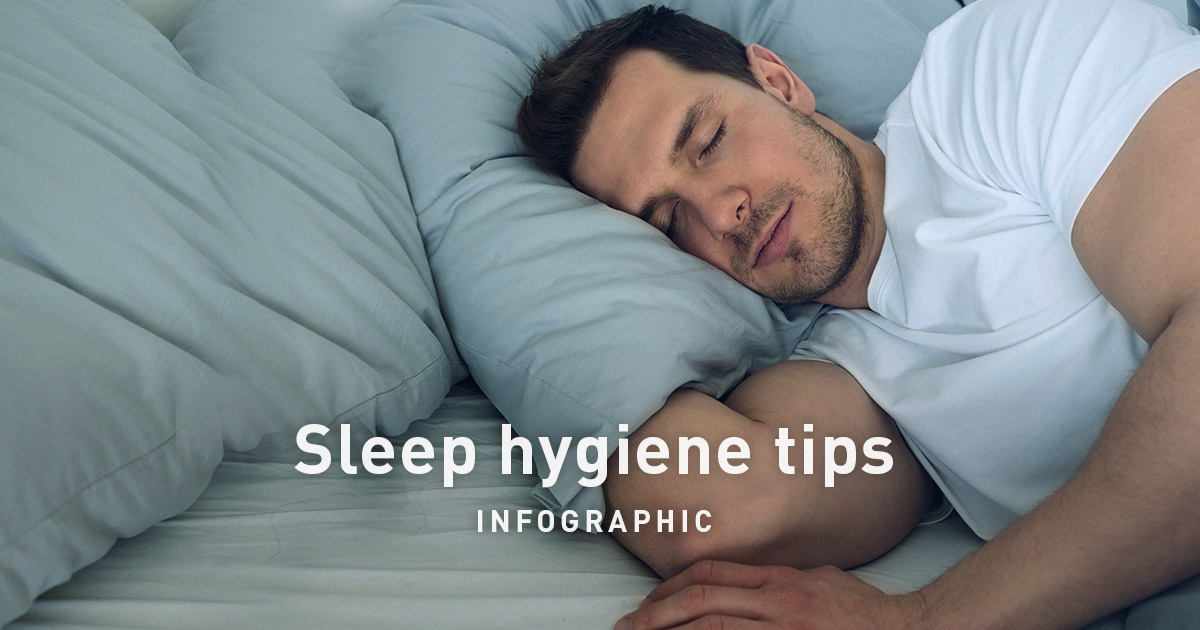 Sleep hygiene tips | Infographic
Sleep plays an essential role in optimizing health and well-being. Good sleep hygiene is a step towards getting a great night's sleep and feeling fresh during the day.
Sleep Habits Around the Globe – Over 6 Million Nights
Ever wonder how people really sleep, like, really? Well, knowing beats wondering, so we tapped into data and put together this infographic about the real sleep habits of Polar Sleep Plus users around the globe.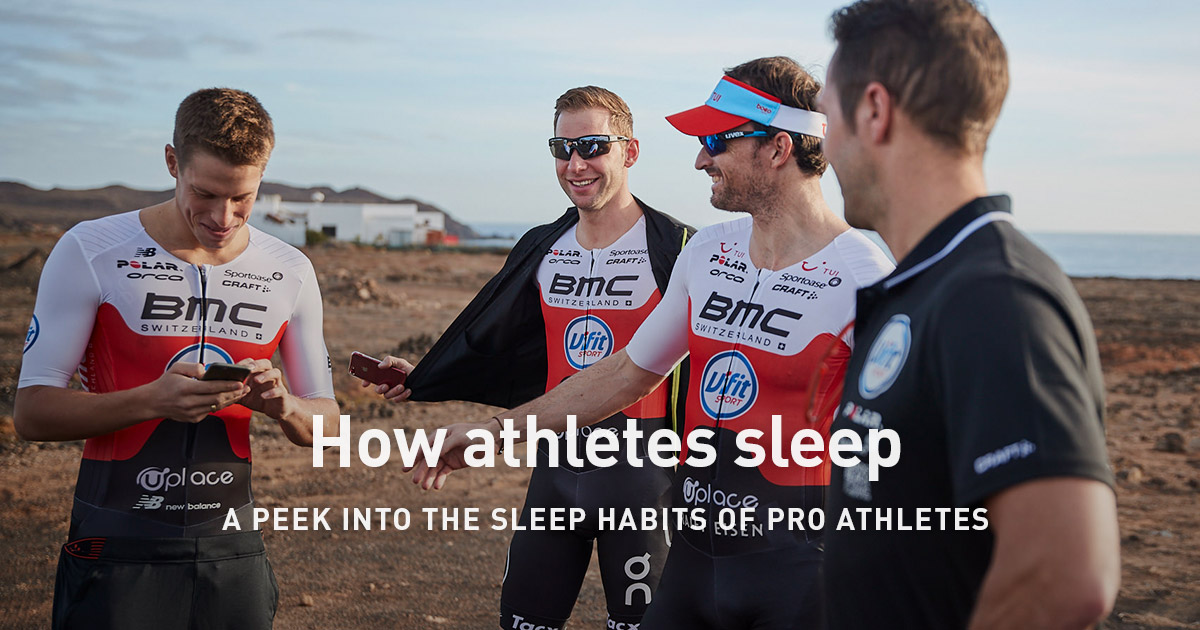 How Athletes Sleep | A Peek Into The Habits And Data
Always wanted to get a glimpse of a professional athlete's sleep? We asked Bart Aernouts' to track his sleep data with a Polar A370 for 8 nights and share his data and insight.
How to Fight Jet Lag When Racing in a Different Time Zone?
Are you turning a blind eye to the good ol' shut-eye when preparing for a race?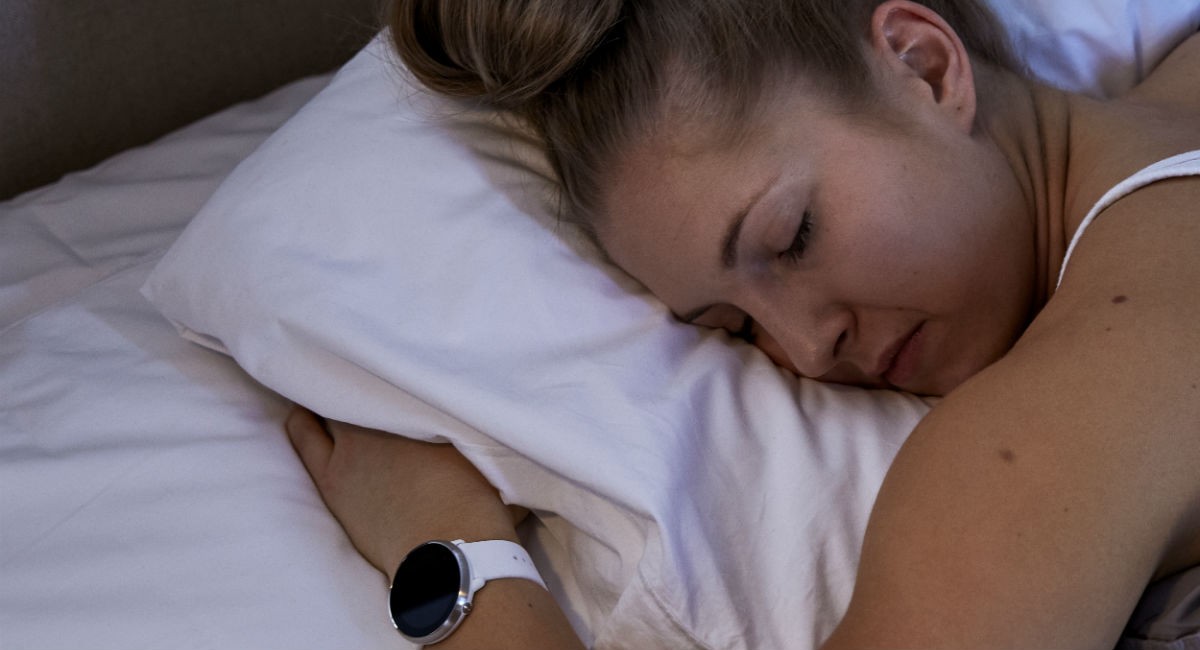 12 Essential Sleep Tips For Athletes | Improve Your Sleep |Polar Blog
Some people are naturally solid sleepers, while others require help to improve sleep quality. Try these simple but effective tips from well-rested athletes.