Polar Team Pro
The ultimate answer
The revolutionary Polar Team Pro combines GPS and accelerometer technology with heart rate monitoring. Follow your squad's training in real time on the field from your iPad without base stations. Have invaluable training data at hand anywhere and anytime.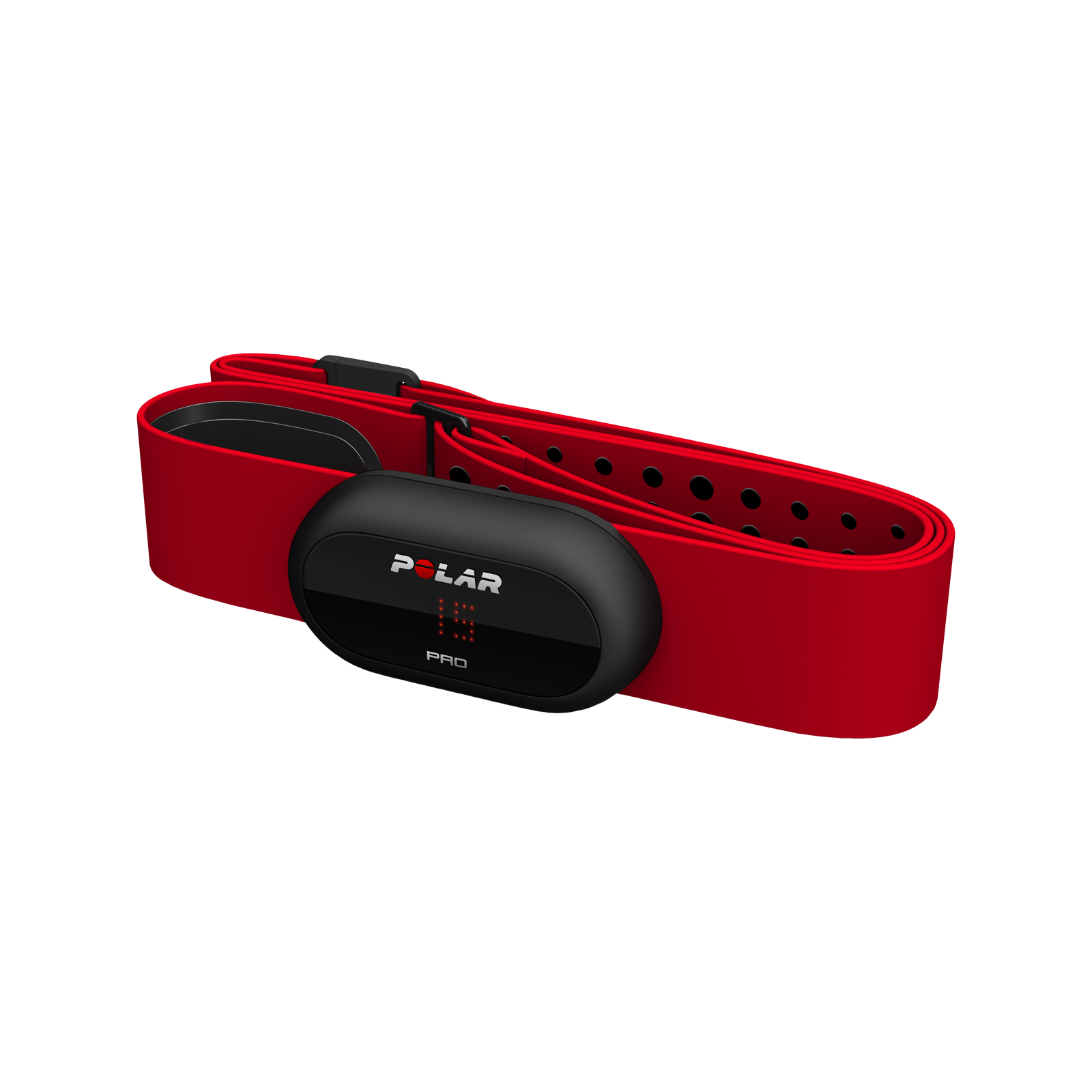 Polar Team Pro
The complete solution
The days of heavy lifting are over. Individual sensors and the iPad compatible data transfer dock are all you need. No additional base stations or system setups required.
Small but mighty
A true engineering marvel. At a mere 38 grams, it is the world's smallest and lightest all-in-one team performance sensor. Despite the small size, it's a real powerhouse packing GPS, motion tracking and heart rate technology in a single device. No additional equipment is needed.
Great connectivity
The sensor broadcasts live training data via Bluetooth Smart to your iPad with a 200 meters' range on the field. State of the art motion detecting algorithms are used to track speed, distance and accelerations for running-based sports also indoors.
Key features
GPS and more
Track individual's positioning with GPS. Thanks to motion tracking technology, live data buffering covers out-of-range gaps.
Speed and distance
Measure speed, distance, acceleration, number of maximum sprints and distance on dedicated speed zones.
Measure everything
Polar Team Pro is the perfect full performance training solution that measures all the data you'll ever need as a tactical trainer to get the best out of your squad with utmost precision.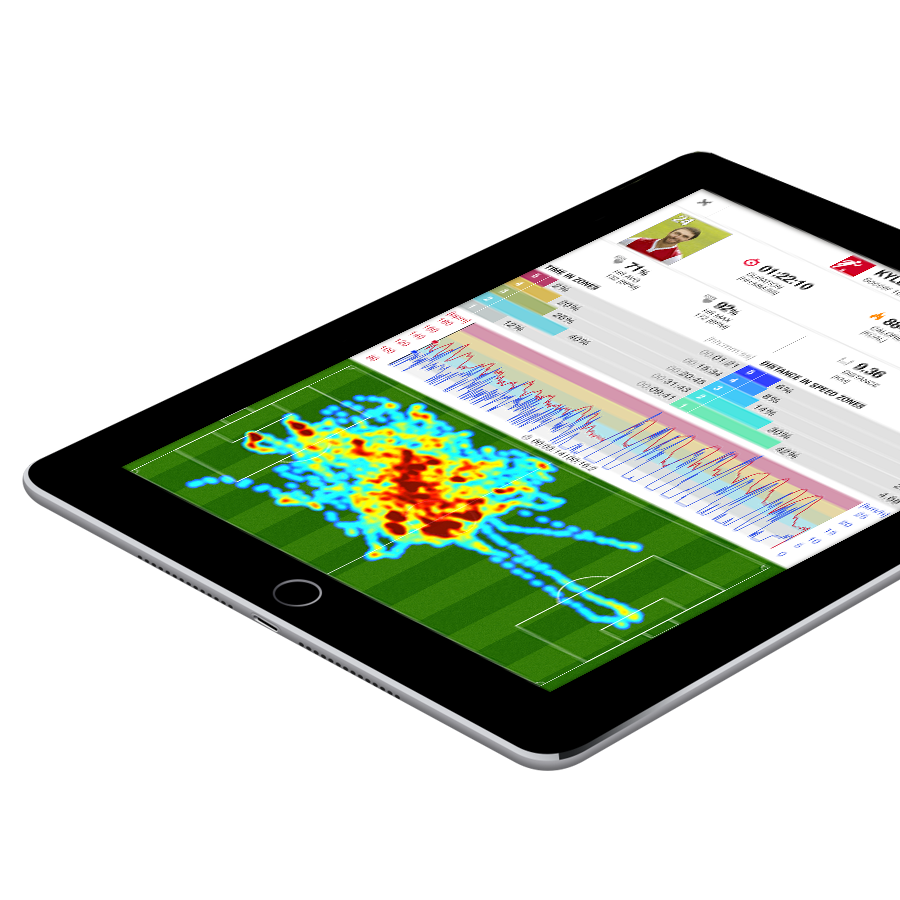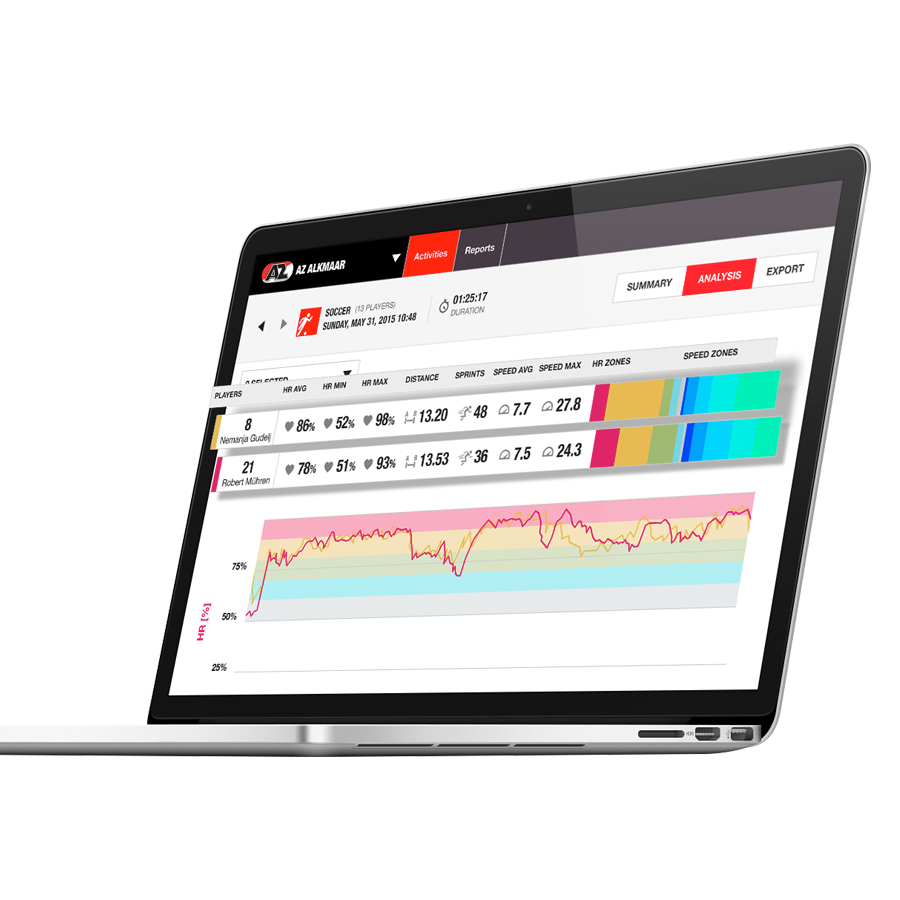 Team Pro app and web service
Knowledge is power
Polar Team Pro iPad app and web service are your ultimate tools for evaluating, planning and monitoring your squads' training. See individual's movement patterns with positional heat maps. Analyze everything on the go or after training to keep your squad on the right track.
Visual heat maps
See individual's movement patterns with positional heat maps and get a better understanding of how they are working together.
Dig deeper
Gain deeper insight into your squads' performance and long-term progress in the web service. Create informative reports with powerful filtering and search options.
Start today
Get Polar Team Pro set for your squad
Team Pro set includes
10 X

Pro sensors

10 X

soft straps

1 X

Pro Team Dock

1 X

Washing pouch

1 X

Shoulder bag
Please note that this is only an estimate price excluding VAT and not a valid offer. Price includes a one-year license of Polar Team Pro web service and app. A one-year customer support is also included free of charge. Subscription will be renewed automatically after one year.