Government & Protective Services
The safety and success of your squad depends on physical and mental preparation. If they train too hard, they risk fatigue during a live situation. If they train too light, they risk experiencing perceptual distortions during a live scenario, making it even more dangerous.
Managing accuracy and stress through elevated heart rate is the key to optimal performance. Polar Team Solutions gives your squad a real time measurement of physical exertion and stress reactions during fitness and scenario-based training. Simulating training conditions to reflect live scenarios will reduce situational stress and improve response, performance, and recovery time. This helps ensure your squad is in control during live situations, whether they are members of the fire department, police force, military or belong to another agency charged with protecting the public.
Request Info
›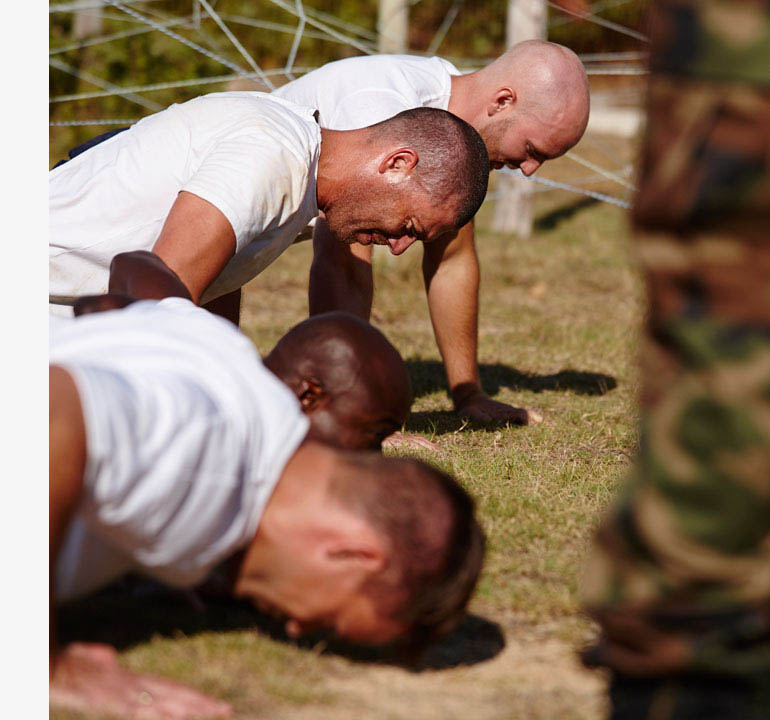 Sports tracker for elite squads
Polar Team Pro.
Take your squad to the next level with the revolutionary Polar Team Pro combining GPS and accelerometer technology with heart rate monitoring.
Learn more
›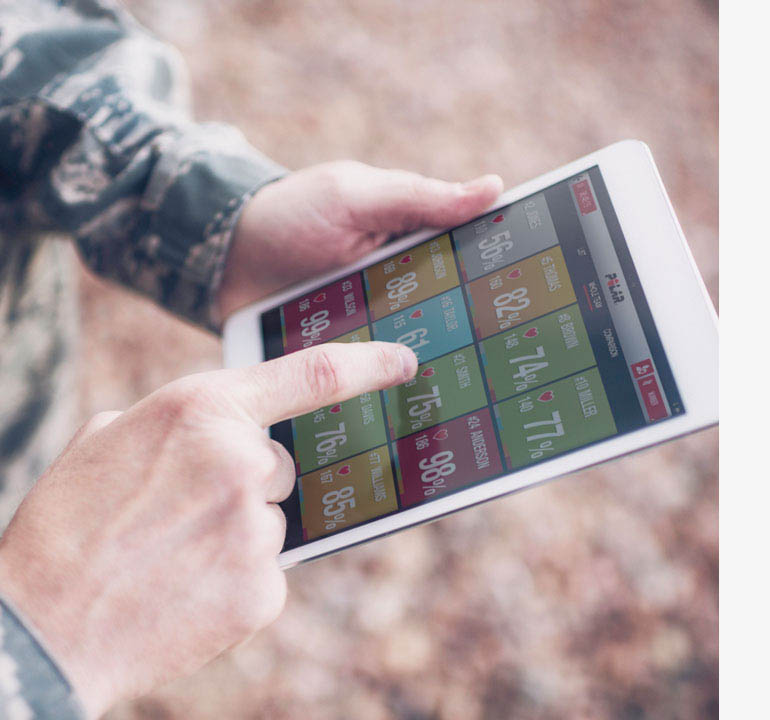 Training technology for amateur squads
Polar Team.
Polar Team Solutions show your squads' accurate real-time heart rates in every indoor sport. Coach your squad to be the fittest.
Learn more
›
Find Your Solution
Train with the best.
Just like you, we're dedicated to be the best at what we do. Polar has a proud heritage in offering world class squad coaching solutions used by elite squad's around the world. To keep you always one step ahead of the game, we are constantly developing our products and services.
Newsletter
| Features | Team Pro | Team |
| --- | --- | --- |
| Heart Rate | | |
| Calories | | |
| Heart Rate Zones | | |
| Heart Rate Variability | | |
| Training Load | | |
| Speed | | |
| Distance Covered | | |
| Distance in Speed Zones | | |
| Sprints | | |
| Running Cadence | | |
| Heatmaps | | |
Wrist Units
Heart rate monitors, fitness trackers and GPS sport watches
Polar heart rate monitors and performance sport watches are known globally for their durability and accuracy. Our selection includes fitness and running watches, heart rate monitors and performance trackers. Our products are designed for any activity ranging from cross-training and yoga to tracking daily activity and calorie consumption.