Polar API
Polar's proprietary application programming interface (API)
Access data from Polar consumer devices and the Polar Team Pro system. Polar API provides a direct information sharing link between the Polar ecosystem and your organization's own data system.
Polar Open AccessLink
Data from Polar consumer devices
This is user data: basic information about the user, such as height and weight.
A rich data set on training sessions and daily activity measured with Polar devices.
Start with AccessLink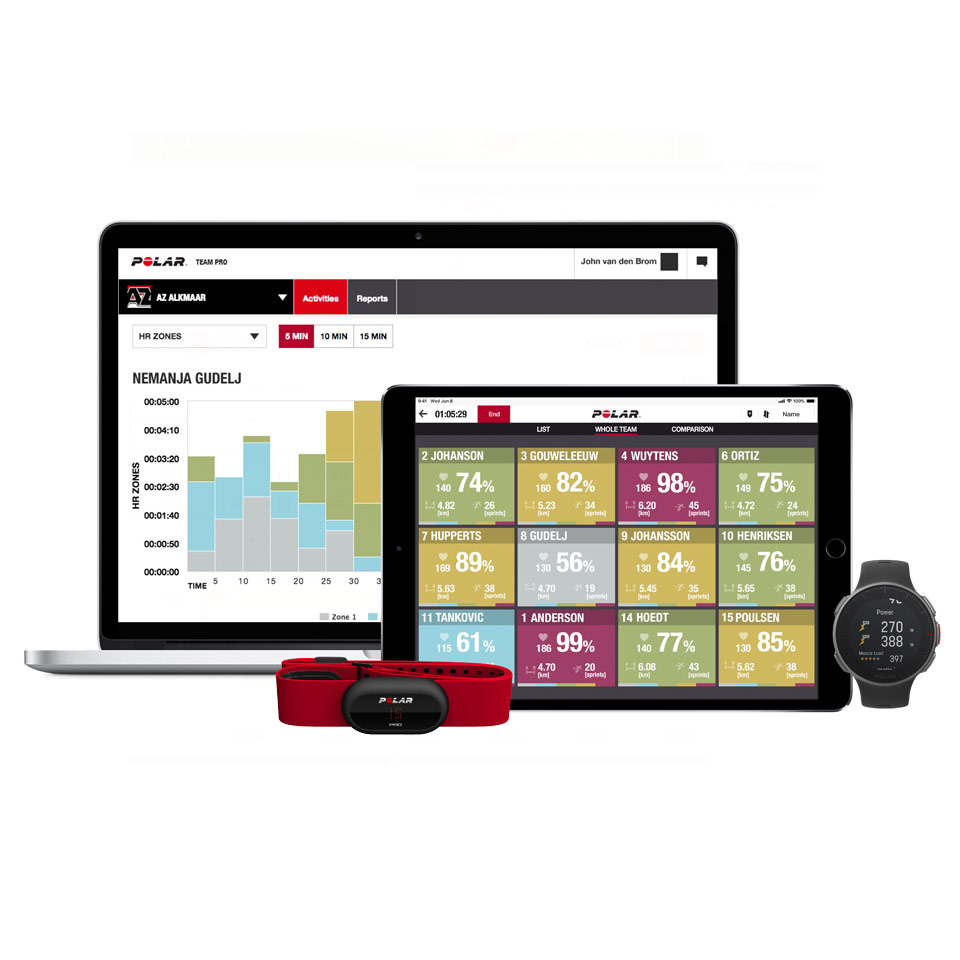 Polar Team Pro API
Data from Polar Team Pro system
Team Pro API offers a gateway for 3rd parties to connect with Team Pro specific data.
You can access the following data sets through our API:
List of all the teams within the organization.
Team's details such as name, roster and individual player info.
Training session details such as time, location, participants and session specific notes.
Player performance data such as distance, sprints, training load, heart rate available in both 1Hz and in 10Hz samples.
Start with Team Pro
Get in touch
Introduce your product to us. Then we can talk about promoting, selling and marketing together.