Innovations
Since 1977, Polar has been at the cutting edge of advanced sports technology, which comes to life in our groundbreaking products. Here are a few of our world's firsts that we've launched throughout the years.
2013
Team solution for indoor team sports
Polar Team is an easy-to-use app for tablets. It's designed for indoor sports and helps coaches give smarter guidance to athletes and learn about their performance.
Polar Loop
The Polar Loop activity tracker is brought into spotlight. Its patented motion analysis technology tracks all the moves you make during the day and shows how they're good for you. It also reminds you when you've been still for too long and how much you're still missing from your daily activity goal.
Polar GoFit app
Polar GoFit is rolled out, introducing a completely new way to follow, store and analyze students' heart rate information. It's an easy-to-use app for tablets.
2012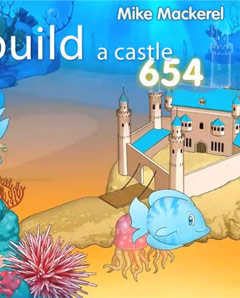 Activarium
Activarium comes out. It's a fun and engaging game that encourages students to reach their daily activity target and helps teachers reinforce the benefits of being active.
RC3 GPS
RC3 GPS hits the shelves. It brings together all the essential features of heart rate monitoring and more: it shows altitude and tracks route, speed and distance with a built-in GPS.
Training benefit
Training benefit, a new Smart Coaching feature, is released. It gives immediate feedback after each exercise as well as information about the benefits of the training session.
Polar Beat
The end of 2012 marks the launch of Polar Beat, the world's smartest training app. You can plan and analyze your activity and better understand the impact of your workout at different intensity levels.
2011
RCX5
Polar RCX5 brings a completely new spin to multisport training with its ability to switch from one sport to another swiftly, easily and without interrupting the training data recording - also in water. It's a superior companion to triathletes and endurance athletes.
Endurance program
Endurance program becomes available at the polarpersonaltrainer.com website, featuring smart training plans for running and cycling. They are easy to transfer to a heart rate monitor, so you can get guidance during every exercise you do.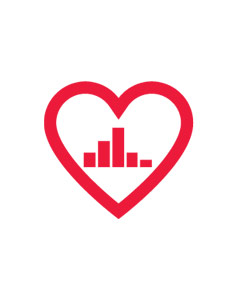 ZoneOptimizer
Coming on the heels of the Endurance program, ZoneOptimizer is launched. Its patented heart rate zone optimization technology makes sure you're training at the right intensity depending on the current physiological condition of your body.
Kéo Power
The world's first pedal-based power meter comes onto the market, making it easy for the cyclist to swap wheels or move the system between bikes.
2010
Polar CS500
Polar CS500 introduces the two-way rocker switch for easier navigation and effortless control even at high speeds. The rider can quickly and safely operate their cycling computer by gently touching the left or right side of the handlebar unit.
Training load
Already familiar in team sports, the Training load feature becomes available in the online training diary at polarpersonaltrainer.com. This easy view tells at a glance how hard the training session was and how much time is needed for a complete recovery.
Polar Active
Polar Active activity monitor for children and youth is launched. The patented accelerometer technology allows schools to guide students to fulfill necessary daily activity target for health benefits.
2009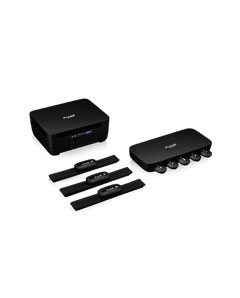 Polar Cardio GX system
New group exercise solution is introduced for fitness and health clubs. Club members' finally get a chance to get individual instruction based on heart rate to maximize class benefit, while instructors get real time feedback on members' training intensity when it matters.
2008
Polar Team² Pro
The next-generation group heart rate monitoring system for coaches is launched introducing real-time measurement of training load.
Polar EnergyPointer
EnergyPointer calculation incorporated into the Polar FT40 to show if the main effect of training is fitness improvement or fat burning.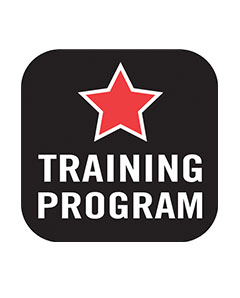 Polar STAR Training Program
Polar FT60 and FT80 feature Polar STAR Training Program that tailors an aerobic training program with weekly targets based on the user's personal settings and goals.
2007
Polar AW200 activity watch
New activity technology is introduced to measure activity through body movement.
2006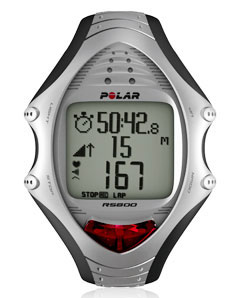 Polar RS800
Running cadence, stride length, and Running Index measurements are introduced.
Polar ProTrainer 5
ProTrainer 5 software is released, giving athletes detailed feedback and analysis as well as the ability to create and upload training plans to their Polar training computers.
2005
World's first integrated training system
The world's first integrated training system is launched. A combination of Polar technology with sports apparel.
2004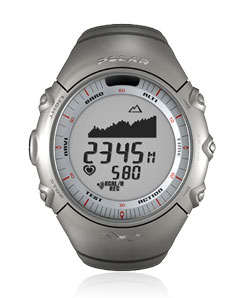 AXN-series
The Polar AXN-series of outdoor computers is launched, uniquely combining compass, altitude, heart rate and energy expenditure measurements.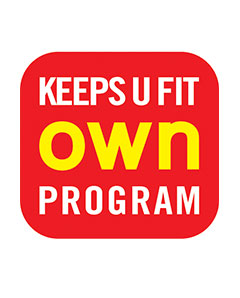 Polar Keeps U Fit
Polar Keeps U Fit is introduced, offering a customizable workout programs based on the user's personal fitness data and telling how hard and how long one needs to exercise to reach one's personal goals.
2003
S1 foot pod
Wireless connection with a foot pod brings real-time running speed and distance measurement to a Polar training computer.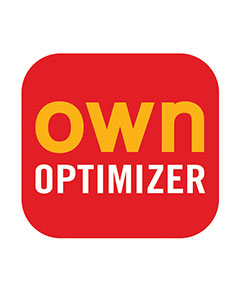 OwnOptimizer®
Polar OwnOptimizer® is introduced to give users an immediate and easy-to-understand measurement of the effects of their training.
2002
WearLink® transmitter
The first soft textile chest strap transmitter is introduced.
2001
Heart rate monitor for team sports
Polar Team System is introduced as the first heart rate monitor based training system for team sports, giving coaches the ability to assess, test, and track performance data from players.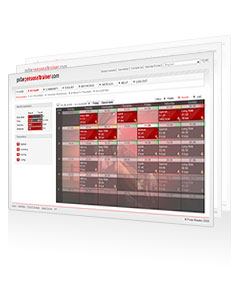 Polar Personal Trainer
Polar Personal Trainer, first published in 1999, is relaunched with the possibility to upload personal training data online. This is the first significant training analysis service available online completely free of charge.
2000
TriFIT® and BodyAge® systems
The Polar TriFIT® and BodyAge® systems are launched, providing accurate assessments of overall health and fitness levels by measuring biological age versus chronological age.
1999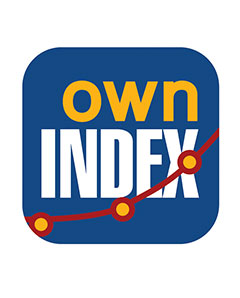 OwnIndex®
Polar OwnIndex®, a result of a unique rest-based test that measures changes in the timings between heart beats. Now accurate and simple way to measure cardiovascular fitness and track progress is available for anyone.
1998
Overtraining test
An overtraining test is introduced into the Polar Precision Performance 2.0 analysis software, enabling athletes to effectively monitor their training recovery cycle for the first time.
1997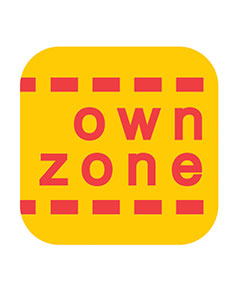 OwnZone®
Polar OwnZone® is introduced. A unique feature that automatically determines the ideal heart rate zone for each workout, providing easy guidance for safe and effective training.
1995
Vantage NV
The first wrist-based, wireless heart rate monitor to feature R-R recording with relaxation display is launched, giving athletes a much deeper insight in to their current physical condition and allowing them to measure the effect of their training load
OwnCode®
Polar OwnCode® coded transmission is introduced to heart rate transmitters, eliminating interference from other training computers in close proximity.
1992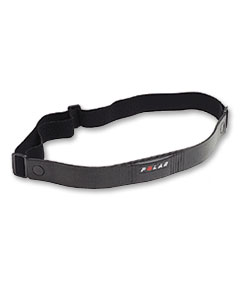 T40
The T40 integrated one-piece transmitter is introduced. The transmitter is sealed, making it water resistant and therefore usable in any condition.
1991
Training analysis software
Windows-based training analysis software, Polar HR Analysis 4.0, is released.
1990
Cyclovantage
Speed and distance measurements are combined with heart rate in the Polar Cyclovantage cycling computer, providing cyclists with the most complete overview of their performance yet.
1987
Sport Tester PE300
The first product for keen amateur athletes and fitness enthusiasts, the Sport Tester PE300 introduces the Target Zone feature, simplifying effective heart rate based training.
1986
Analysis software
Heart rate analysis software for IBM PCs is released.
1985
First patent for wireless heart rate measurement
Polar files its first patent for wireless heart rate measurement in 1983. Patent is granted two years later.
1984
Sport Tester PE3000
Featuring an integrated computer interface, the Polar Sport Tester PE3000 is introduced, giving users the ability to view and analyze their training data on a computer for the first time. This is also the first time when heart rate monitoring is introduced as an objective tool to monitor health benefits in physical education.
1982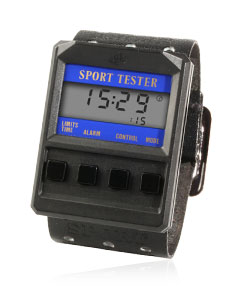 Sport Tester PE2000
The world's first wireless wearable heart rate monitor, the Polar Sport Tester PE2000 is launched.
1978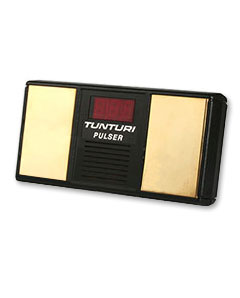 Tunturi Pulser
Company's first retail product, the Tunturi Pulser, is launched.
1977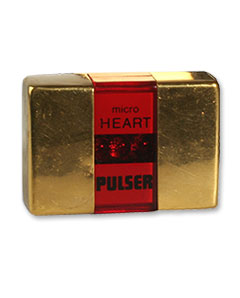 Fingertip heart rate monitor, Micro Heart Pulser
Battery operated fingertip heart rate monitor developed in University of Oulu Electronics Laboratory.
First patent
Polar files its first patent for fingertip heart rate monitoring