Training plans to perform at your peak
Polar Flow's Season Planner is a powerful tool for creating a tailored annual training plan for your athlete. No matter what your athlete's goal is, you can create a comprehensive plan to help them reach it.
Plan for the entire year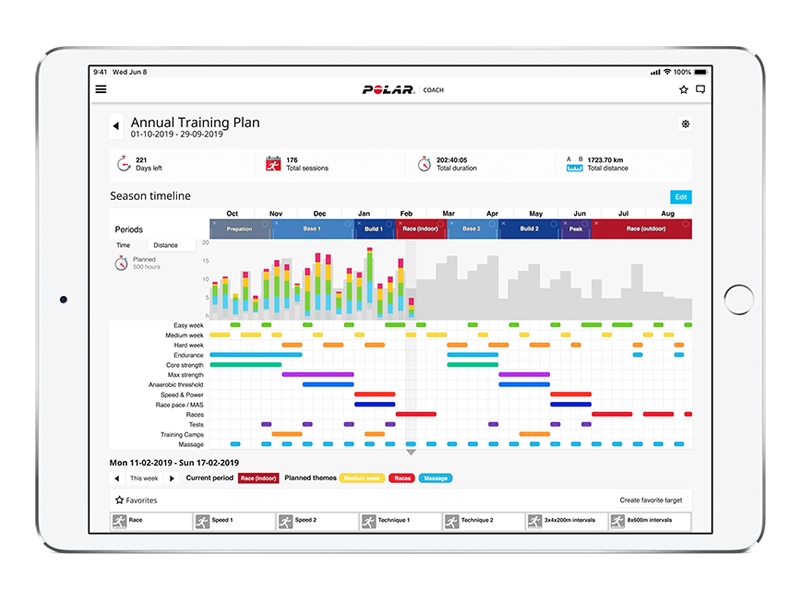 Periodize your clients training and set weekly training volumes. Add main targets for the season, such as competitions or races, and plan training focus areas with colored themes on a weekly level.
Build a workout bank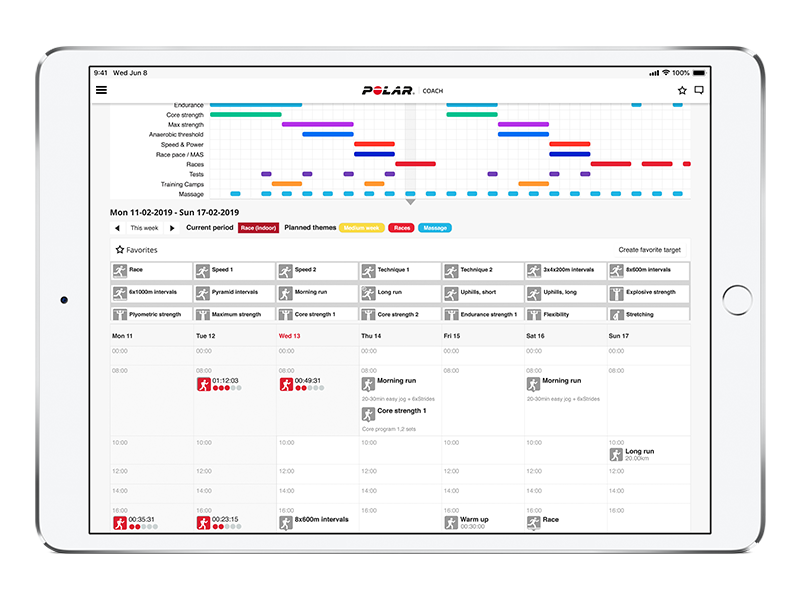 You can easily create individual training sessions, training targets, for different sports and save them as favorites to create your personal training target bank. You can create different types of training targets; split the training session into intervals and define the length of warm-up and cool-down periods with Phased Targets or set a simple target duration or distance with Quick Targets. Training targets make training program planning easy and convenient – just drag and drop a target from favorites to your athlete's plan. Each training session will be synced to your athlete's Polar product. The Polar product will guide the athlete through every session.
Follow up and analyze progress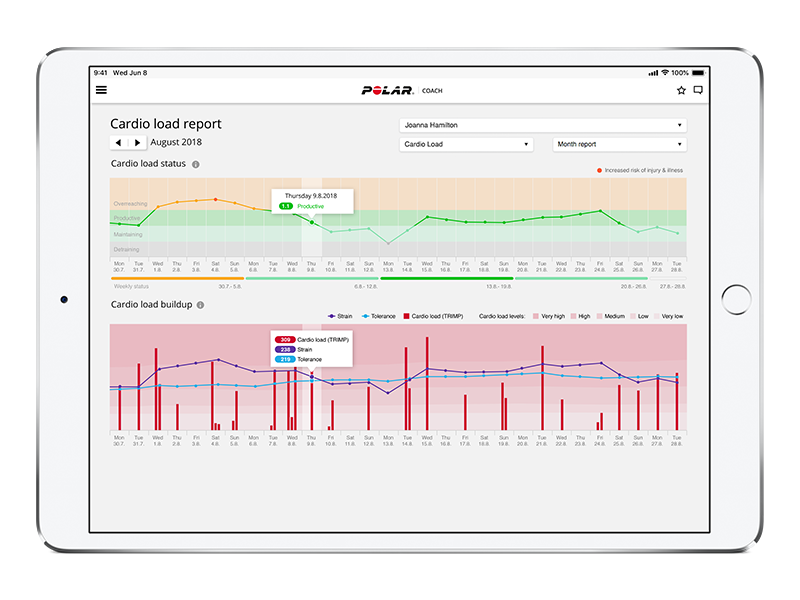 Follow your clients planned versus realized training sessions and seasonal volumes on a granular level with the extensive set of stats such as season totals, weekly heart rate zone distribution and many more. You can also adjust the on-going season or create an entirely new training program.