Heart Rate Monitoring
Polar heart rate monitors show your students the effect of any exercise on their body. This means you can objectively assess students of all abilities while safely motivating them with instant feedback on their activity. Ultimately, heart rate monitoring ensures all students are exercising at the right intensity, helping them reach their full potential.
Benefits of heart rate monitoring:
Help you teach your students about the health benefits of exercising in the different target zones
Let you give your class accurate, real-time feedback on any exercise
Make every exercise individual, letting each student work out a level perfect just for them
Allow personalized teaching and feedback with fair grading based on individual effort
Exercising in the right heart rate zone
While heart rate monitors help your students find their personal exercise intensity, it also tells them what zone they should be exercising at for optimum results. Target heart rates and heart rate zones are calculated as percentages of the maximum heart rate (HRmax) and are displayed on screen to keep your students on the right track.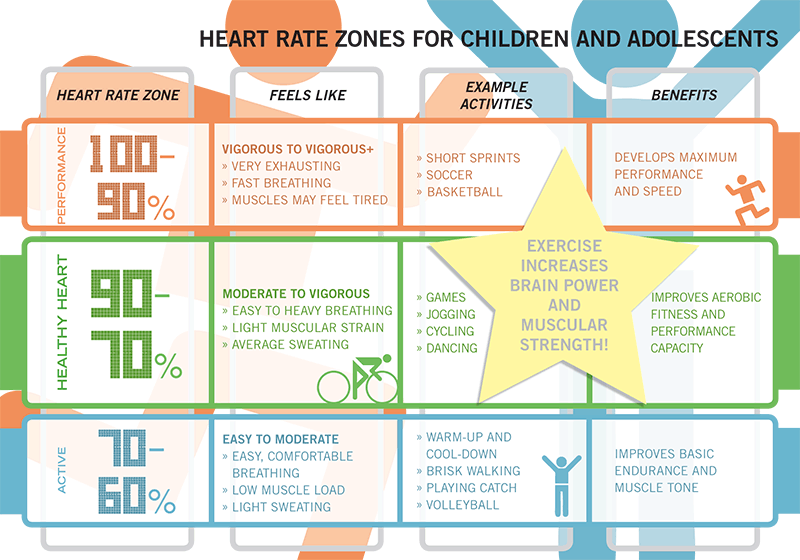 Click on chart to enlarge