FuelWise™
Stay energised during a long session
When you're doing a long training session or race, it's crucial to maintain adequate energy and hydration levels. FuelWise™ is a smart fuelling assistant that helps you find the optimal way to refuel your body during a longer session so you'll be able to keep going and perform at your best.
Avoid hitting the wall
Tend to forget fuelling on the way? The smart fuelling reminder tells you when it's time to refuel and helps you maintain adequate energy levels throughout your session.
Know how much to bring
FuelWise gives you an estimation of how many carbs you'll need to consume during your session, so you'll know how much fuel you need to bring with you.
Find the optimal way to fuel your body
FuelWise offers you a personalised fuelling wireframe that you can adjust according to your individual needs so that it works for your body in the optimal way.
Stay energised with the smart carbs reminder
FuelWise™ automatically calculates how many carbs you need for your session. It monitors your energy expenditure during the session and adjusts the automatic fuelling reminders to match your carbs consumption so that you'll feel energised all the way to the finish.
Set drink reminders to stay hydrated
You can also set yourself a drink reminder at your chosen intervals, and FuelWise™ makes sure you remember to hydrate regularly.
The science
The ability to digest carbs during physical activity is highly individual. This is why FuelWise links your training background and other physical parameters to the recommended carbs intake rate to calculate the frequency of the fuelling reminders. It also adjusts the reminders according to the duration and intensity of your session.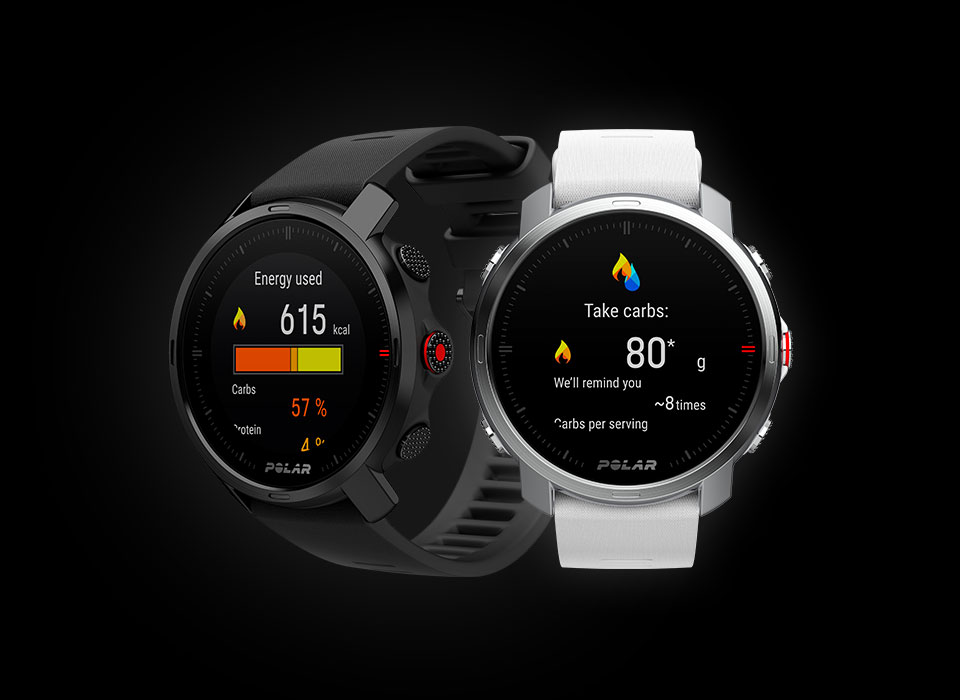 How FuelWise works
Before you start your session, set the estimated duration and intensity. FuelWise will estimate the amount of carbs you'll need and automatically remind you to fuel on the way.
You can also set the reminder manually to repeat at your chosen intervals.
Compatible products