Accessories for heart rate monitors and mobile apps
Enhance your training experience and achieve a more complete understanding of your performance. With Polar accessories you can upgrade your heart rate monitor or mobile application.
Select your product and find out which one is most suitable for your training.
Connect your fitness app or training device with Polar H7 and get real-time, accurate heart rate while you train. You can use Polar H7 with a number of Polar products and compatible gym equipment. 92049654
Boost your cycling performance with our cadence and cycling speed sensors: find out what your most efficient pedaling rate is and measure your speed and distance accurately. The sensors included in this set work with Bluetooth® Smart technology and consume only a little energy. You can later analyze your training at the Polar Flow web service.
The Stride Sensor Bluetooth® Smart is for runners who want to improve their technique and performance. It allows you to see speed and distance information with the Polar Beat app, whether you are running on a treadmill or on the muddiest trail. 91046786
The extremely small G5 GPS sensor provides accurate speed and distance measurement for a range of outdoor sports. It is light and easy to wear with a GPS clip. After training you can see your route on a map with compatible software/web service. 91039781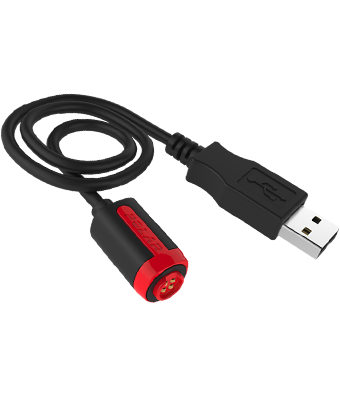 With this USB cable you can charge your Polar Loop and sync your activity and training data with the Polar Flow web service.
A small change can make a big difference. Customize your Polar A300 with an easy-to-change wristband to suit different moods and styles.