The Polar Ski-off 2017 has reached its midpoint, with 13 days left. Team Kaisa is in the lead, followed closely by Team Sergey. Tension is rising and calories are burning faster than you can say "the sports smartwatch from the smart sports watch people", but you still have time to join the competition for a chance to win two VIP tickets to a FIS World Cup race, accommodation and some cool Polar swag.
Do you have a team already? Check out how your team's faring below. If you don't have a team, read the competition details and join the fun.
the Stats so far
The team with the most XC skiing kilometers will win, but there's much more to skiing than just kilometers – calories burned, session duration and time spent in the heart rate zones all speak of the effort put into it by each team. Here's a look at the overall stats so far (stats gathered on February 14).
Around the world – twice
According to our calculations, the competitors have worked off the equivalent of
What's more, all the kilometers so far add up to a whopping 93 012 km. That's more than twice around the world – and we did on skis. Great work, team!
The Ski-off 2017 team stats
Why not share your team's success so far and encourage all your friends to join your noble cause. It's only the halfway point and it ain't over til it's over.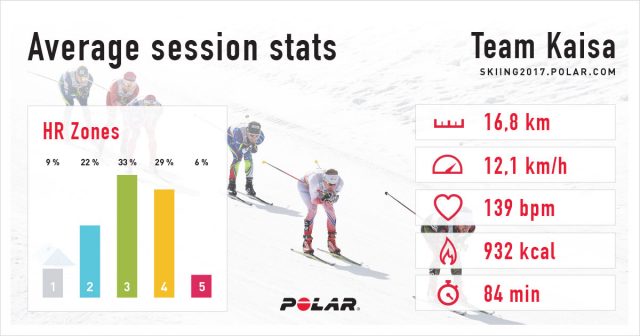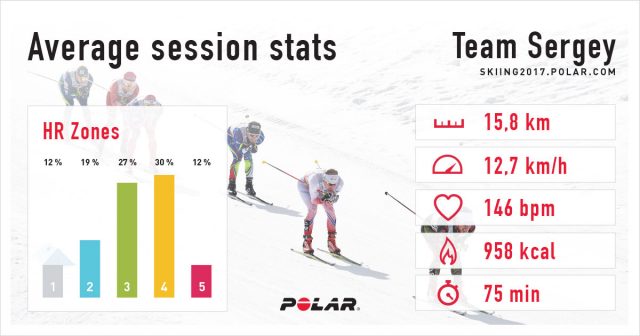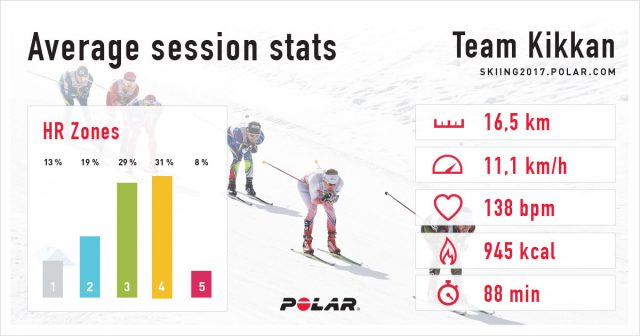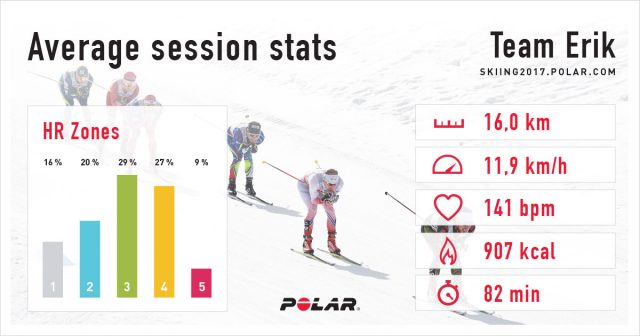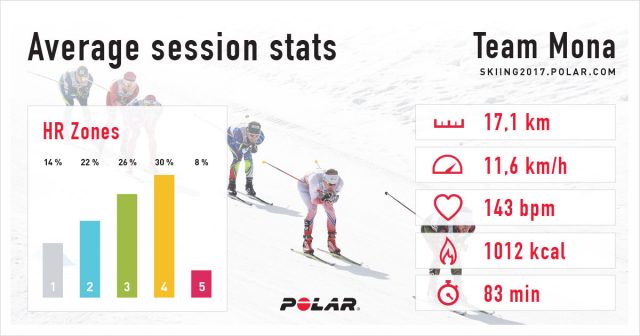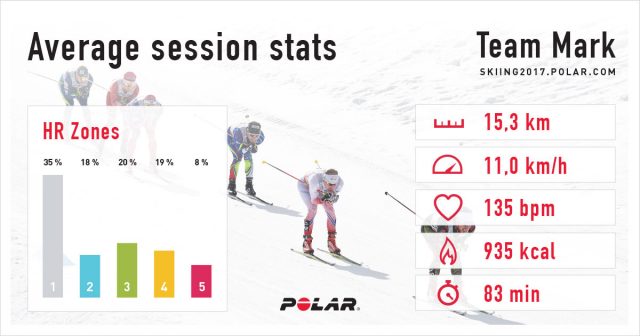 If you liked this post, don't forget to share so that others can find it, too.
Or give it a thumbs up!
I like this article
Please note that the information provided in the Polar Blog articles cannot replace individual advice from health professionals. Please consult your physician before starting a new fitness program.