5 bodyweight exercises from Sandra's Active Advent Calendar
December 12, 2016
Today we're sharing the first 5 bodyweight exercises from coach Sandra Raju's Active Advent Calendar. Check out Sandra's Instagram for instructions on how to get in the action and have a chance to win a Polar M400 GPS running watch. For those who don't speak Estonian, here's the translation: Share your active moment on Instagram with the hashtags #TrainWithRaju and #PolarM400 for a chance to win. Prizes drawn on Wednesday, December 14.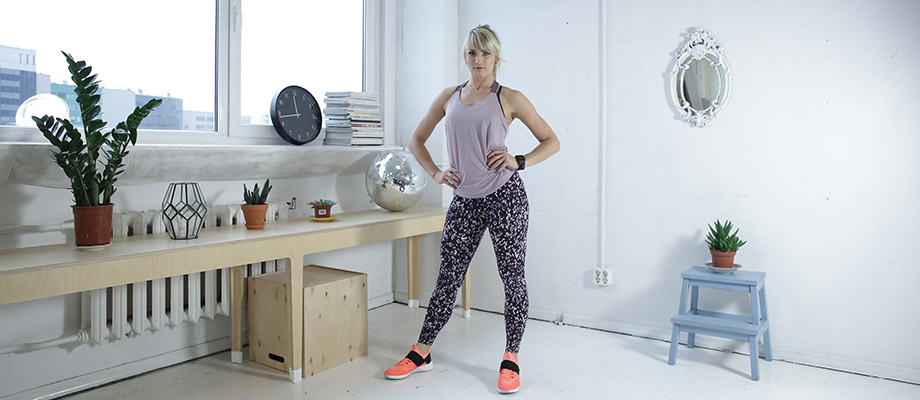 Move of the day #1: arm punch + jumping jacks
Move of the day #2: Step back lunge + rotation
move OF THE DAY #3: inchworm to knee drive
move OF THE DAY #4: Stance switch
move OF THE DAY #5: Modified triceps push-up
Check out Sandra's Instagram for more moves. And if you want to make absolutely sure you get your hands on the Polar M400, you should take advantage of yesterday's holiday bundle deal: Polar M400 HR set + extra soft strap.
---
Please note that the information provided in the Polar Blog articles cannot replace individual advice from health professionals or physicians. Please consult your physician before starting a new fitness program.