October is breast cancer awareness month and we want to share the inspirational story of Rebecca Older. In June 2014, she received the life-changing news that she had breast cancer. Here's how the UK Les Mills Instructor of the Year fought her way back to fitness post diagnosis.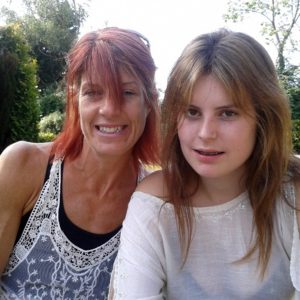 Rebecca's battle with breast cancer started in the summer of 2014 when she discovered some lumps that were initially identified as menopausal cysts. After seeking a second opinion, she was diagnosed with breast cancer and had a mastectomy soon after.
Rebecca's recovery was looking positive until doctors discovered that the cancer had spread to her lymph nodes. She needed another operation to remove these from her armpit, as well as chemotherapy and radiotherapy.
When Rebecca received the news that the cancer had spread, she was in shock and she couldn't face the idea of telling her 14-year-old son and 18-year-old daughter.
"I kept canceling my daughter's calls when I was at the hospital because I just didn't want to have to tell her the bad news over the phone."
The fact that Rebecca wasn't able to turn to exercise to help made things even harder. However her sense of humor and ability to stay positive got her through.
"After I had chemo we had a sweep stake at the gym of what color my hair would grow back. Although it came back a bit gray I now have this amazing full head of hair – it's so thick."
Despite her positive outlook Rebecca admits that it wasn't always easy to stay optimistic.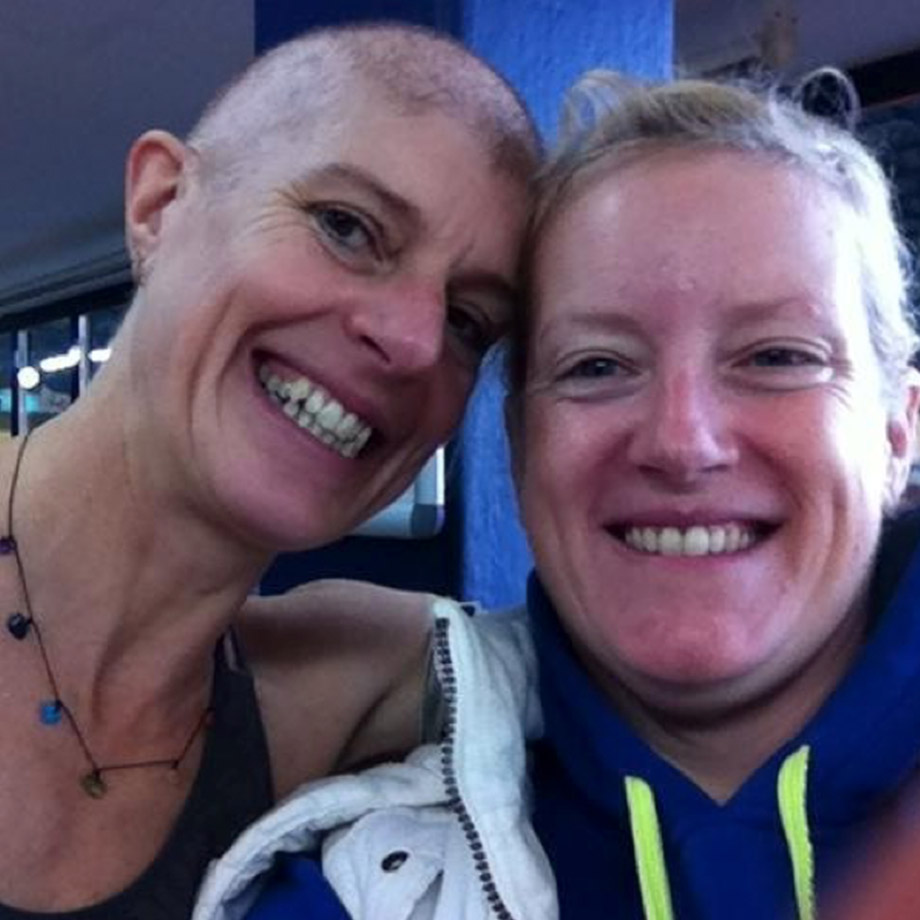 "Sometimes I'd need to take myself upstairs and cry. I wanted to do this by myself and didn't want to bring others into it. The idea of Chemo was really scary. Sitting in the chair and knowing that chemicals were going into my body that would stop me doing what I wanted to do was really frightening. When I lost my hair I looked in the mirror and it just wasn't me looking back."
Rebecca tried to train through her treatment but she explained that on some days she couldn't find the strength to leave the house, never mind exercise.
"Some days I just couldn't get out of bed. My brain wanted to train because that's what I was used to, but my body was telling me I couldn't."
"A few months after completing my treatment I took part in my very first Spartan Race, the Super 14km+. I wanted to prove I was still fit and to raise money for Breast Cancer Care. Sadly, I couldn't complete the course due to hyperthermia and it made me realise my body just wasn't ready."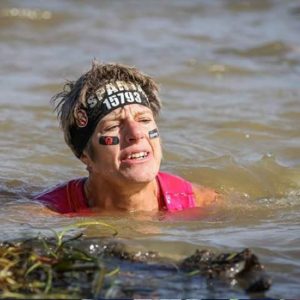 This realization was heart-breaking for Rebecca and she was determined one day to go back and complete a Spartan and really deserve the medal.  Her determination paid off when she completed the Spartan Sprint at the Olympic Park earlier this year.
"I wanted to prove that I could finish a Spartan Race. I completed it and I'm so happy that I can now wear my finisher t-shirt and medal with pride."
Rebecca is always keen to share the story of her fight against cancer and is an inspiration to so many women just like her. She ran the warm up at the Race for Life a week after her diagnosis and then came back a year later after treatment to do the same and tell her story. For her it's all about giving something back and trying to shift perceptions away from cancer as a taboo subject.
"You shouldn't be afraid to talk about what you're going through. You shouldn't be ashamed of being ill."
Despite the highs and lows of her diagnosis, the dread of chemotherapy and the frustration of her normal life seemingly out of reach, Rebecca has made it through.
"I had to really think past the disease, especially with the chemo. I had to think of it as a temporary solution. Something that would make me better and allow me to get back my fitness and strength back so I could do what I wanted to do."
"I really do believe that everything happens for a reason, that sounds silly but having cancer really made me revaluate my life. It made me think I needed to slow down and appreciate things. You have a completely different perspective when you go through something like that. You need to keep focused and my way of doing that was exercise."
Advice from Rebecca
Call someone from a cancer support service
Make sure you have a good support network
Keep yourself mentally active
Remember your sense of humor
Keep away from processed food
Don't be afraid to talk about what you are going through
In the spotlight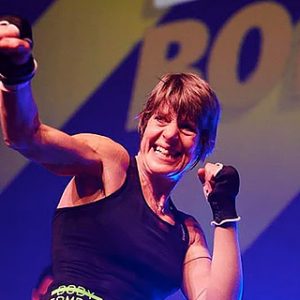 Rebecca Older
If you liked this post, don't forget to share so that others can find it, too.
Or give it a thumbs up!
I like this article
Please note that the information provided in the Polar Blog articles cannot replace individual advice from health professionals. Please consult your physician before starting a new fitness program.