Support Materials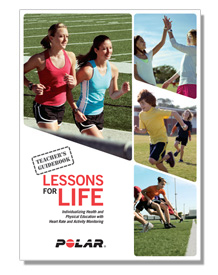 See preview

Polar Move getting started guide
A quick guide that introduces the main functionality of the Polar Move heart rate monitor in simple quick-to-learn terms.

Polar Move quick guide poster
A step-by-step guide on how to start using Polar Move heart rate monitor.

Polar Move user manual
This includes full instructions on how to use the Polar Move heart rate monitor. The user manual is available for quick access via the internet in an easy-to-use HTML format.

Student instructional banner
This colorful 5' x 4' banner makes it easy for your students to use their heart rate monitors. It provides step-by-step visual instructions that demonstrate how to start, stop, recall and record data from the E600 heart rate monitor.

Target zone poster
This poster is a great help for teaching the benefits of different heart rate zones.